As the Los Angeles Lakers battle through a season full of injuries, the team has relied on its young talent to step up and fill the void left by their veteran superstars. One player who has been making waves recently is Austin Reaves. He is a rookie guard who has been turning heads with his impressive performances on the court. Recently, Lakers star D'Angelo Russell shared his candid thoughts on Reaves, expressing admiration for the young player's skills and potential.
LeBron James' injury left the Los Angeles Lakers struggling to find their footing. With their star player sidelined, they had to rely on their supporting cast to step up and fill the void. And step up they did.
What did D'Angelo Russell say about Reeves?
"Having skilled guards out there makes it easier for everybody," Russell said of Reaves. "Dude is good, man," D'Angelo Russell said about Reaves. He saved the Lakers' season with 35 points on Sunday against the Orlando Magic. And also received "MVP" chants from the Crypto.com Arena crowd.
"They love Austin. Whenever we can get him going, it helps our team."
As the Lakers continue to navigate a challenging season, the emergence of young players like Austin Reaves has been a bright spot for the team and its fans. With the support of his teammates and the guidance of experienced veterans like D'Angelo Russell, Reaves has the potential to become a key player for the Lakers in the years to come. As the team looks to bounce back from their current struggles, the future looks bright with promising young talents like Reaves leading the way.
How are the Lakers coping with James' absence?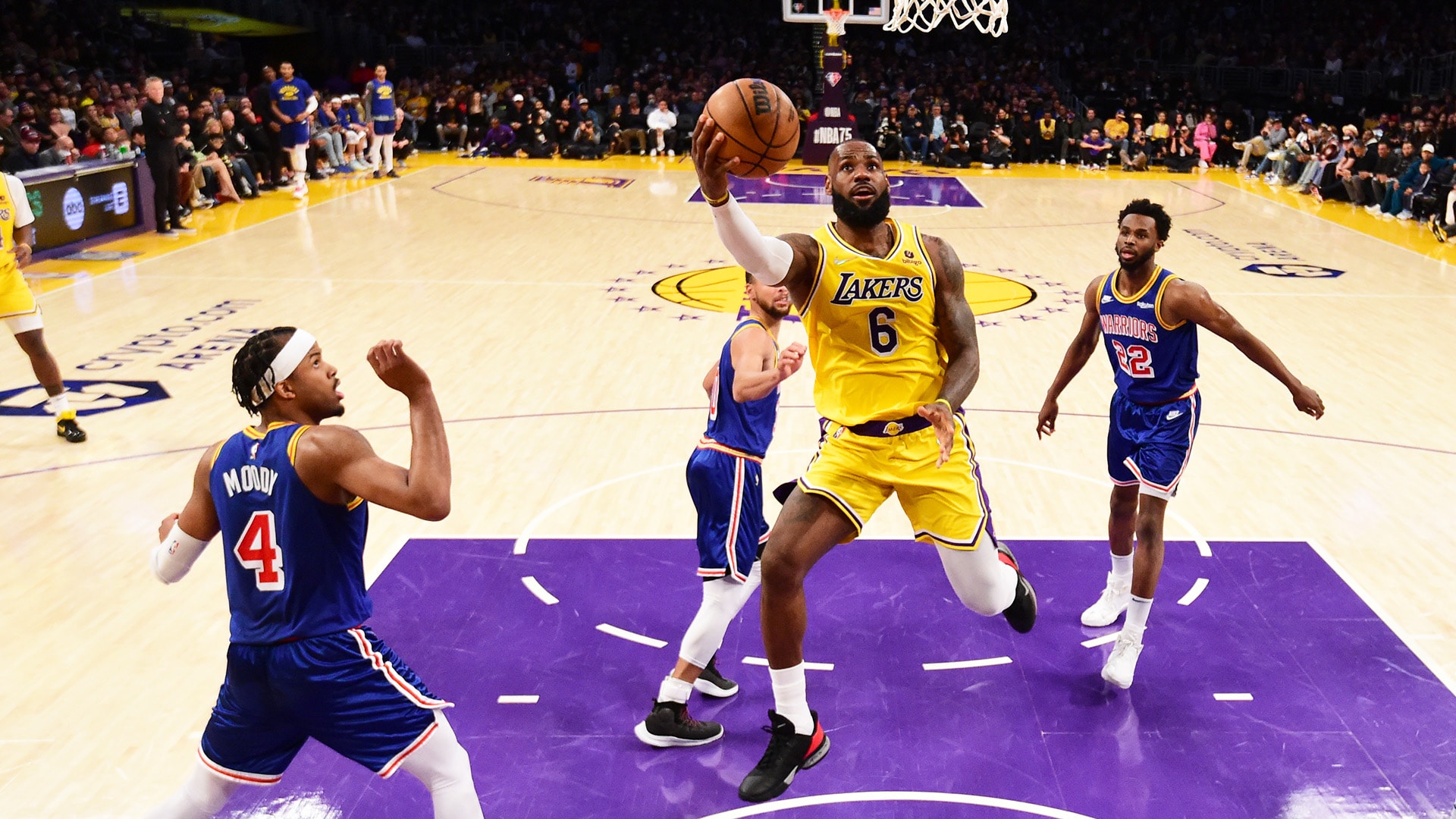 In recent weeks, the Lakers found unexpected heroes in the form of D'Angelo Russell and Austin Reaves. Russell returned from an ankle sprain. But still showed off his impressive scoring and playmaking abilities, averaging 20.8 points and 7.3 assists while shooting nearly 40% from beyond the arc. Meanwhile, Reaves stunned everyone with his impressive shooting splits of .564/.395/.825 since late February.
Just beautiful basketball. Reaves AD ball screen, hits him on the short roll and the quick swing to DLO open on the wing three. 25+ points for all three tonight. pic.twitter.com/IBFUmTcUpy

— Raj C. (@RajChipalu) March 23, 2023
Their skills were put to the test in a critical game against the Phoenix Suns, and the duo did not disappoint. The Lakers' backcourt put up a good fight against the Suns' formidable duo of Devin Booker and Chris Paul.
Russell contributed 26 points and 6 assists. And Reaves, who was starting for the first time since January, scored 25 points and dished out 11 assists. Reaves also showed his prowess at drawing fouls, going 12-of-13 from the free-throw line and earning chants of "MVP" from the home crowd.
No doubt, the remarkable talent and on-field performance of Austin Reaves are not only making him fans' favorite but also his teammates' favorite.