The seasoned UFC veteran and former champion Michael Bisping compared the potential fight to the massive boxing match between Floyd Mayweather and Conor McGregor, which brought in an astounding 4.3 million pay-per-view purchases and set the stage for an eventual confrontation between Fury and Jones with rumors of a showdown rife.
In the realm of combat sports, discussions about the "baddest man on the planet" have been fueling many intense debates online.
Joe Rogan, the renowned commentator, and podcast host, recently ignited controversy by asserting that Jon Jones would emerge victorious in a closed-room clash against Tyson Fury. Not one to shy away from confrontation, Fury swiftly retaliated with a fiery video, expressing his displeasure with Rogan's remarks.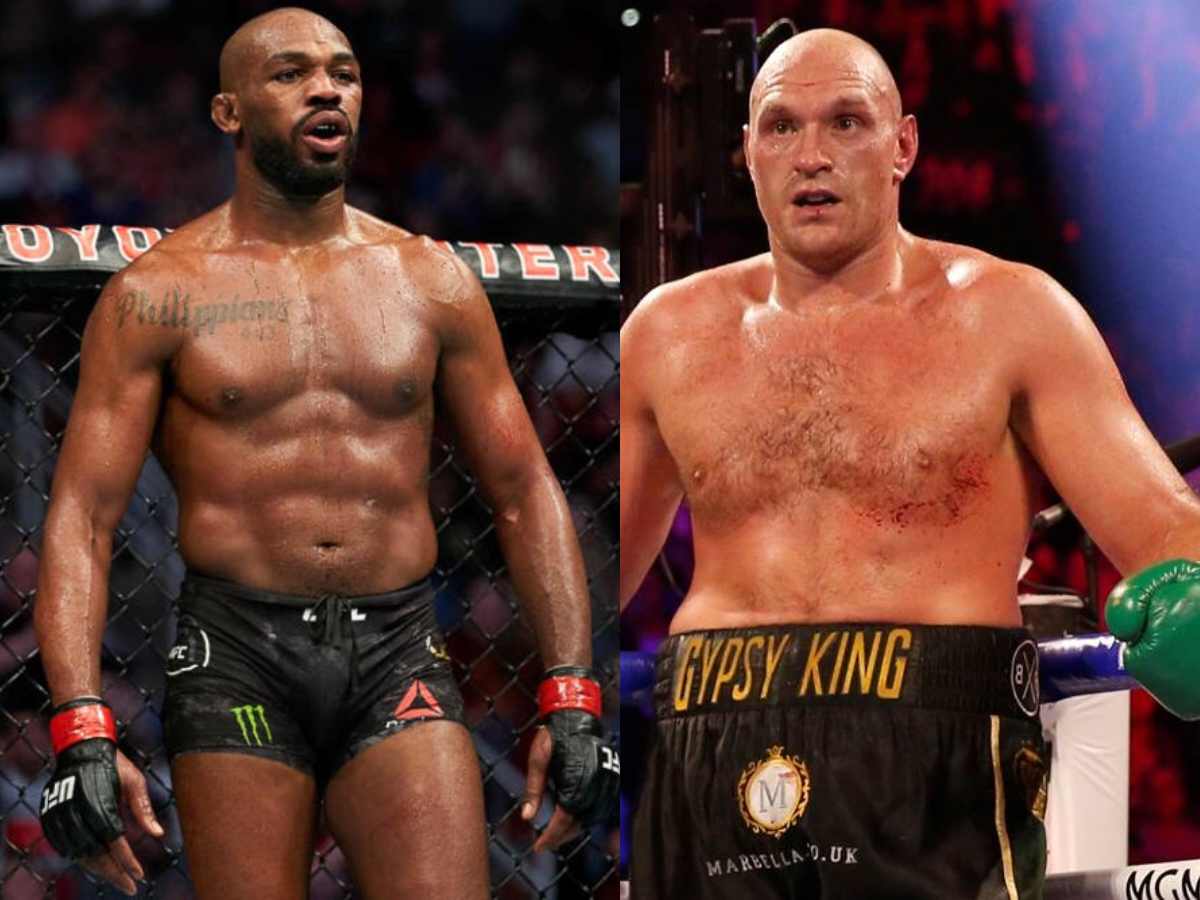 Michael Bisping compares Tyson Fury vs Jon Jones to Floyd Mayweather vs Conor McGregor
UFC President Dana White didn't waste any time in addressing the situation, offering an intriguing proposition. White openly expressed his willingness to facilitate a fight between Jones and Fury, assuring the boxing champion that they can reach a mutually beneficial financial agreement.
Enter Bisping, who has added his unique perspective to this captivating saga. A sobering video with the title "Dana White Appears Serious About Jon Jones vs Tyson Fury,".
Dana White tonight on Tyson Fury vs Jon Jones

"If you really want to find out who the baddest man on the planet is, I will make that fight." 👀 pic.twitter.com/1qDBVeQ73J

— Spinnin Backfist (@SpinninBackfist) June 4, 2023
Highlighting the astronomical financial success of the Mayweather-McGregor bout, with Mayweather pocketing a mind-boggling $280 million and Conor McGregor hauling in $130 million, Bisping believes that Jones vs Fury has the potential to replicate such triumph.
Speaking with conviction, the former UFC champion pondered, "Would Tyson Fury and Jon Jones achieve similar numbers? I dare say they would."
UFC HOF Michael Bisping envisions Tyson Fury's fate in an MMA bout
As the conversation unfolded, Bisping candidly assessed Fury's fate in an MMA fight. Recognizing Fury's formidable stature and his fighting lineage, hailing from a family of resilient gypsies, Bisping acknowledged his opponent's toughness.
"He's a powerful man! The gypsies are known for their toughness, no doubt about it. In a street fight where you can bite and use any means necessary, who knows what Tyson might do."
However, when it comes to a regulated MMA environment like the octagon, Bisping didn't hold back in expressing his belief that Fury would stand "no chance in hell" against a highly skilled fighter like Jon Jones.
With no weapons allowed and a variety of disciplines to contend with, Bisping firmly asserted, "He's not gonna have a bloody chance! He's not gonna have a chance in hell, no way!"
So, the question remains: Do you align with Michael Bisping's viewpoint? Can the potential clash between Jones and Fury transcend the realm of boxing and achieve monumental success like Conor McGregor in the world of mixed martial arts?
Only time will tell if this dream matchup materializes and fulfills the expectations of combat sports enthusiasts worldwide.