The legendary Dennis Rodman was one of the three musketeers who led the Chicago Bulls to win back-to-back championships. Although Rodman was great in his own way, he was often overshadowed by his own teammate, the GOAT, Michael Jordan. The Worm is thought to be among the NBA's all-time best defenders and rebounders.
On the other hand, Scott Burrell was a reserve forward for the Chicago Bulls in 1997–98, appearing in 80 games and averaging 5.2 points and 2.5 rebounds. As the current head coach of the Southern Connecticut Owls, he retired from the NBA in 2001.
During his time with the Bulls, Burnell had the good fortune to share a locker room with The Worm. During his participation on the "Scoop B Radio" podcast, he elucidated the story.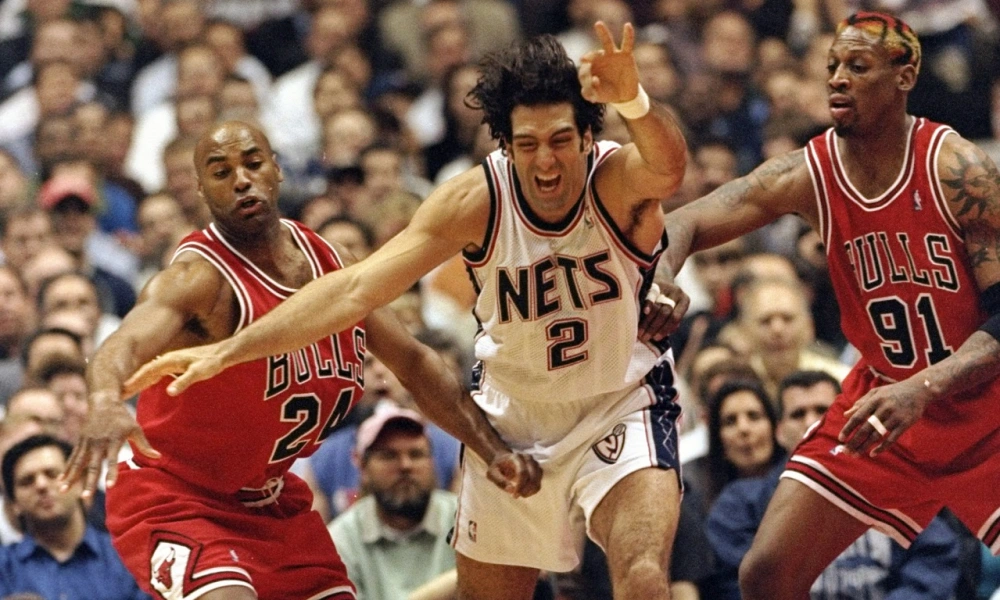 "It was so competitive in practice," Burrell stated. "He would disappear once a week, I think. Once every couple days or week, so that was the only thing different about Dennis. But Dennis was such a great player. He watched so much film. He took care of his body. He lifted weights before games. I mean, he was so dedicated to being a great player."
"To watch him go to work, and not even try to look to score, but still dominate a game defensively and rebounding, it was amazing someone could do that without trying to score. His knowledge of the game – his IQ was unbelievable," Burrell added.
Burrell outlined Rodman's ability to control games without contributing a point and why no player in the league right now can be compared to him.
"No one. Nobody. Scoring is everything to these guys. Dennis didn't even want to score," Burrell said. "So I would say there is really no one like that. And no one can get 30 rebounds, or 25 rebounds or 20 rebounds a game. Well, it's different because they let guys get rebounds. You had to go get rebounds back then."