Israel Adesanya throws subtle dig at Tyson Fury with cryptic message amid feud with UFC champ Jon Jones
In the midst of the ongoing anticipation for a Tyson Fury fight, the boxing champion finds himself at the center of attention once again. This time, it's due to an intriguing interaction with UFC Middleweight star, Israel Adesanya. Adesanya "The Last Stylebender" appears to have taken a shot at Fury with a cleverly crafted one-word tweet. This tweet comes as a response to the recent banter involving a "headlock" between Fury, Adesanya, and Alexander Volkanovski.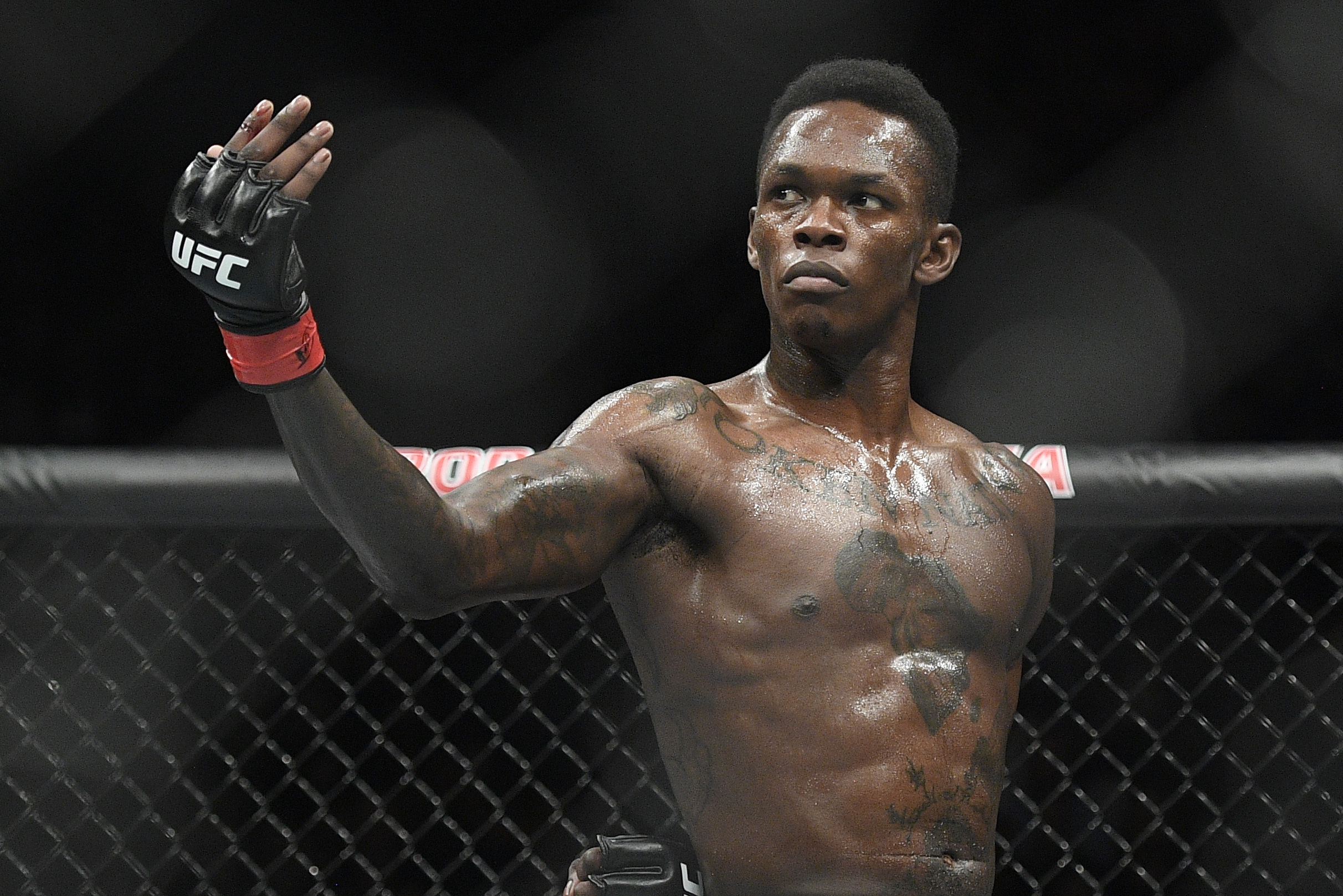 Israel Adesanya Strikes Back with Style in the Fury-Jones Feud
The sequence of events started when Fury playfully claimed he could put both Volkanovski and Adesanya in a headlock during a video chat with the UFC fighter. Adesanya, known for his sharp wit and quick comebacks, didn't let the comment slide. Adesanya showed style and some panache by posting a picture of himself and Fury on Twitter along with the simple phrase "Clean." This seemingly harmless yet biting remark was clearly directed at Fury's earlier statement during the chat. The continuing conflict between Tyson Fury and Jon Jones has quickly become worse, and Joe Rogan's latest comments have just served to feed it further.
Clean. pic.twitter.com/J65hyR5JEH

— Israel Adesanya (@stylebender) May 25, 2023
Rogan stated on a "The Joe Rogan Experience" broadcast that he would choose Jones over Fury in a fictitious locked-room battle. Fury responded with a profanity-laden message, angering Jones and triggering a swift escalation that soon spilled over onto social media. Jones brazenly said on Twitter that, under MMA rules, he would beat "The Gypsy King" in a single round. He invited Fury to put his questions to rest by stepping into the cage with him, emphasizing his prowess as an MMA fighter.
The Prophetic Collision: Fury vs. Jones, Adesanya's Uncertain Influence
However, Fury, while dismissing the idea of an octagon fight, proposed a challenge of his own. He invited Jones to face him in the boxing ring, asserting his dominance as the best boxer and reminding Jones of his limitations. With Adesanya now entering the picture, the situation becomes even more intriguing. Adesanya and Jones have a history of heated exchanges and speculation about a potential fight, but it has yet to materialize.
Jones categorically ruled out any possibility of a matchup with Adesanya in a recent tete-a-tete with Fox Sports Australia. As the rivalry between Fury and Jones unfolds, Adesanya's role remains uncertain. What do you think about the ongoing conflict between Jones and Fury? Will Adesanya have the final say before things escalate further? As tensions rise and combat sports enthusiasts eagerly await the resolution, the world of UFC and boxing holds its breath for the next twist in this enthralling saga.