"It's boring" Shaquille O'Neal gives hilarious excuse for not using underhand free throws to boost shooting percentage
Shaquille O'Neal is considered one of the greatest NBA players of all time, with 19 seasons under his belt and an impressive record of 23.7 PPG, 10.9 RPG, and 2.3 APG. However, his poor free-throw shooting ability has always been a sore spot in his otherwise perfect career. O'Neal shot just around 52.7% from the charity stripe, a statistic that has been the subject of much criticism and analysis over the years.
One unconventional solution to the free-throw shooting problem is the underhand technique. Players such as Rick Barry and Wilt Chamberlain have used this method with great success, achieving free-throw percentages of 90% and improving their games significantly. However, O'Neal never adopted this technique, preferring to stick to his usual form.
In a video interview, O'Neal explained his reluctance to use the underhand technique, calling it "boring" and "uncool". As a larger-than-life personality both on and off the court, O'Neal's reputation for showmanship and flair is well-established. He stated that his lack of free-throwing ability was a way for the "man upstairs" to keep him humble, suggesting that if he had perfect free-throw skills to match his other abilities, he would be an even more difficult opponent.
Despite this perspective, O'Neal's poor free-throw percentage was a major issue for his teams, and opponents would often use the "Hack-a-Shaq" strategy, intentionally fouling him to force him to shoot free throws. This strategy continues to be used in the NBA today and can impact the outcome of games.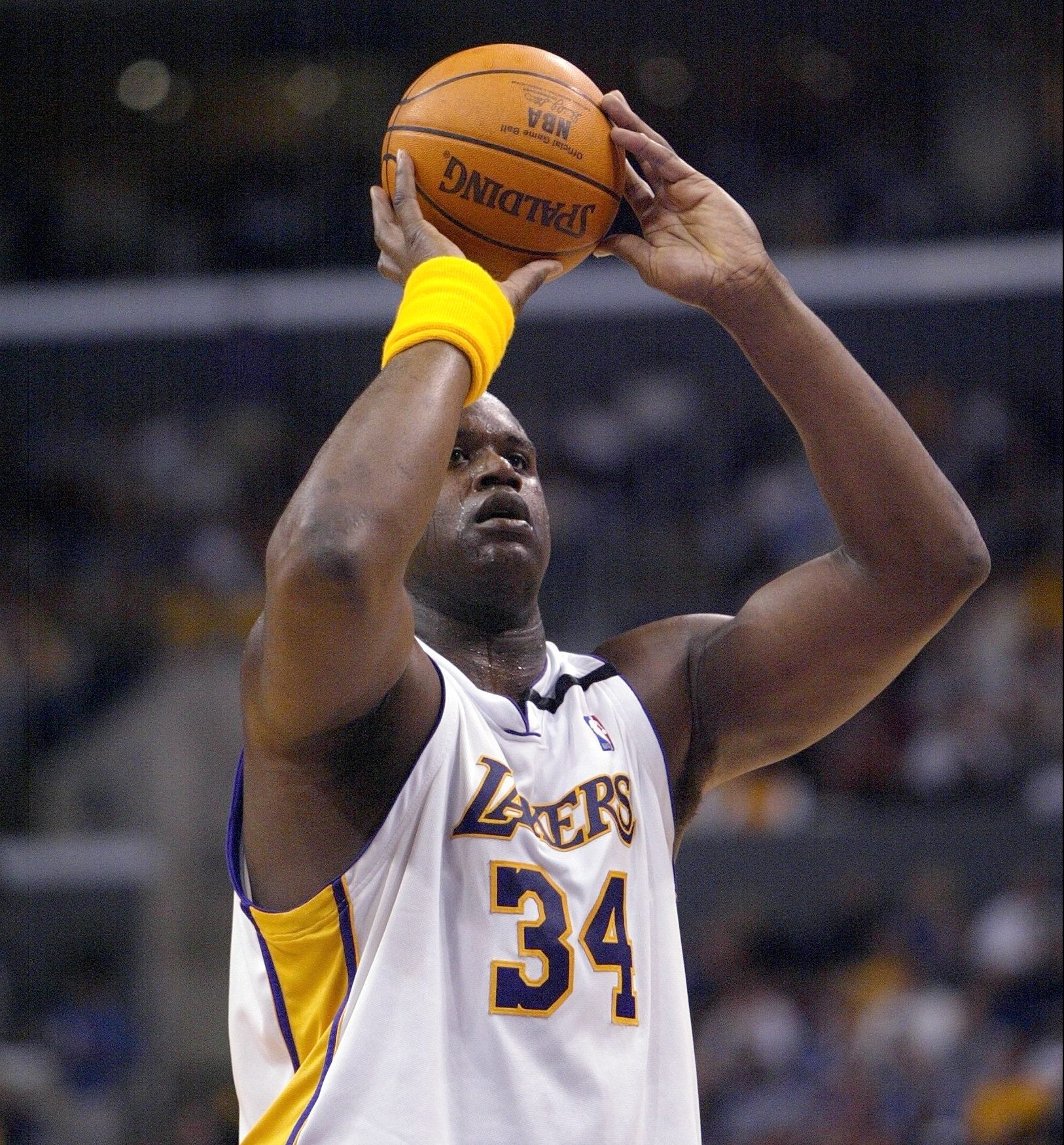 Looking back, it is impossible not to wonder what might have been if O'Neal had worked on his free-throw skills and adopted the underhand technique. His fearsome reputation as a player might have been even more intimidating, and his teams might have won even more games and championships.
While O'Neal's reluctance to adopt the underhand technique is understandable given his personality and approach to the game, his poor free-throw percentage is a reminder that even the greatest players have weaknesses that can impact their performance. The underhand technique remains an interesting solution to the free-throw shooting problem, and it will be fascinating to see if more players adopt it in the future.
NBA Legend Shaquille O'Neal Undergoes Hip Surgery, Takes Leave from TNT Broadcasts
NBA Hall of Famer Shaquille O'Neal recently underwent hip surgery, as confirmed by TNT, where he serves as an analyst for "Inside the NBA." O'Neal had caused concern among his fans when he posted a picture of himself in a hospital bed. He assured them, however, that he is always watching and sent a supportive message to his colleagues Ernie Johnson and Candace Parker, who took over his duties on Sunday.
While O'Neal recovers, he will not be in the broadcast booth. Parker, a seven-time WNBA All-Star, responded to O'Neal's tweet, expressing her love for him. A spokesperson for TNT confirmed the news of his surgery to Reuters. O'Neal, a four-time NBA champion and 15-time All-Star, is currently 51 years old.
What do you make of O'Neal's tweets? Let us know in the comment section.