The 2021–22 season for the Lakers was without a doubt a huge letdown. It seems as though the Lakers trio is geared and ready to try this experiment once more after spending the entire offseason reorganizing. In the off-season, the Lakers made a few adjustments, including the signing of head coach Darvin Ham. Westbrook was the subject of numerous trade rumors, but it appears that the Lakers will keep hold of him.
In recent years, one of the NBA's deadliest duos has been LeBron James and Anthony Davis. The issue is that both athletes have had trouble staying healthy for a complete season. The Lakers will have the potential to qualify in the Western Conference if Anthony and LeBron can maintain themselves on the court.
Recently, on "First Take," panelist Kendrick Perkins stated that the Lakers' return to championship competitiveness depends on Anthony Davis's wellbeing. Davis and James, according to Perkins, are good enough to get Los Angeles back into the NBA Finals, and he likened them to players like the late great Kobe Bryant and the legendary Shaquille O'Neal.
Perkins said, "They were touching numbers alongside of Kobe and Shaq … So, if Anthony Davis can stay healthy, which I believe he will, and get back to the Anthony Davis of old … Yeah, they can make a title run …"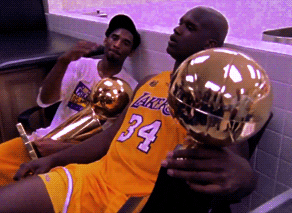 Three championship trophies attest to the best collaboration in NBA history between Shaq and Bryant. Perkins believes the team should prepare for the unexpected if Davis can stay healthy throughout the entire season and assist King James. When Shaq left the team in 2004, the alliance between Diesel and the Black Mamba fell apart.