Kobe Bryant publicly disclosed the significance of his mentor-mentee relationship with Kyrie Irving
Throughout his basketball career, the late great Kobe Bryant was an inspiring figure, and his legacy lives on to this day. As one of the league's most motivated players, his work style is emulated by many younger players. Moreover, one player who prospered from Mamba's assistance was Kyrie Irving.
Bryant improved as a defender under the wings of the legendary Michael Jordan. The Lakers guard needed advice from his Airness on how to stop bigger guards than him because he was a tiny rookie in the league. Bryant actively supports emerging stars because he received assistance that helped him as a newcomer.
Kyrie was one of the luckiest NBA rookies to get the opportunity to train with The Mamba. And if it hadn't been for Phil Handy, Kyrie would have missed out. Phil was an assistant coach for the Los Angeles Lakers before joining the Cleveland Cavaliers in 2013. LeBron James was not a part of the team at the time, and Kyrie Irving was the franchise's rising star.
"Kobe really took him in," Phil further narrated. "And that changed his whole approach to the game, to just understand how to take care of his body. Off the court, be in the waiting room, taking care so that he isn't as injured as much, challenging him to understand what your work means for your game. And once he saw that, it was over. He just took it to a whole another level."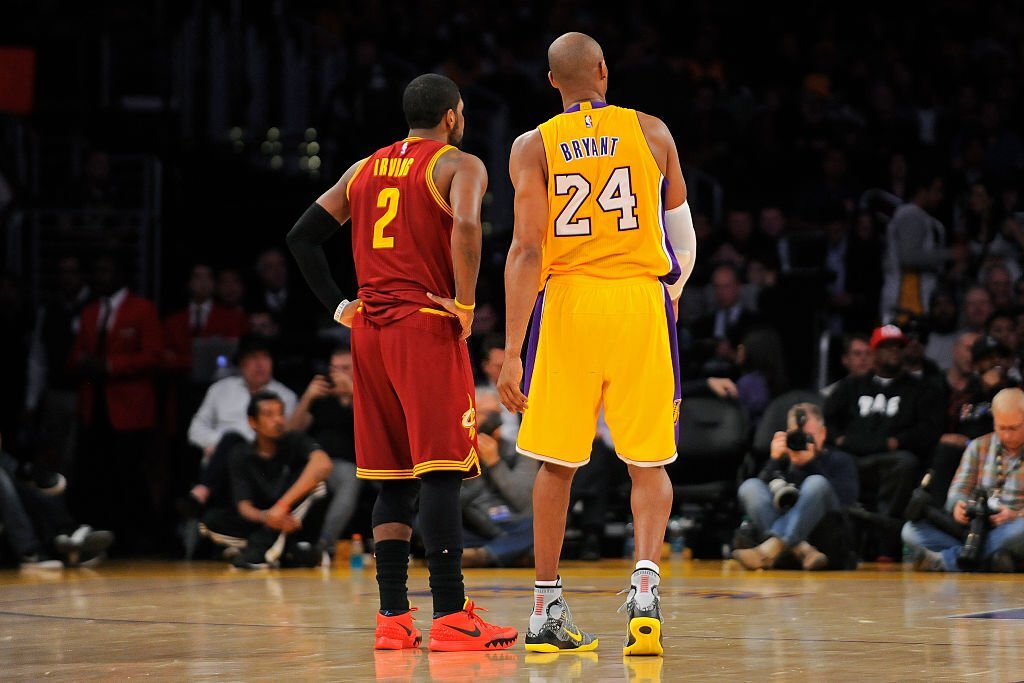 Kobe volunteered to assist Kyrie and enhance the natural skill set he already possessed. Kyrie, on the other hand, never thought twice because Kobe was his inspiration and role model. Coach Phil then saw a "mind shift" in Kyrie.
Irving said, "Some people may describe Kob as this 'fierce competitior, NBA All-Star, MVP, he doesn't pass.' Don't forget that they even tried to crucify and smear my man Kob. Come on. Stay woke. Artist, teacher, philospher, hooper, cultural icon."