"Let a man go and live" Cristiano Ronaldo defended by Rio Ferdinand referencing Wayne Rooney, David Beckham, Frank Lampard as example to critics silent following his $200M Al-Nassr move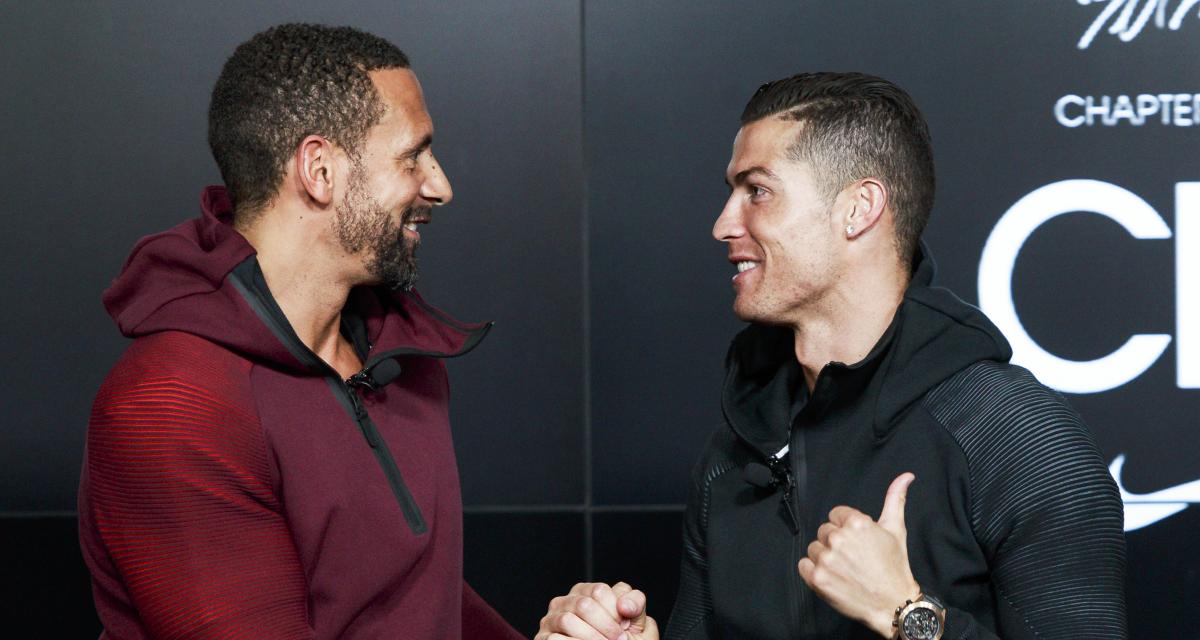 Rio Ferdinand is outraged that certain fans and the media are targeting Cristiano Ronaldo following his move to Al Nassr, which will make him the highest-earning footballer in the world with a staggering $200 million per season contract.
After the legendary figure and face of football decided to leave Europe and move to another continent, some individuals mocked him by stating that he is "finished." A longtime friend of Cristiano Ronaldo, Rio Ferdinand, has suggested these nibbling creatures to move on with their lives, as Ronaldo has already done so.
Ronaldo 2015: "I wanna finish at the top level…"

Ronaldo 2022: "I lied!" pic.twitter.com/5FsnOKcGi3

— 𝐂𝐇𝐀𝐑𝐋𝐄𝐒 (@ChaaliiyKay) December 30, 2022
Shifting from one continent to another is nothing unique for footballers, as superstars such as David Beckham, Wayne Rooney, Gareth Bale, and Zlatan Ibrahimovic have moved to the United States, while Andreas Iniesta spent his final days in China. Prior to Ronaldo's actions, these occurrences had never become the topic of discussion.
It is not a mystery that throughout his career, Cristiano Ronaldo has been a source of content and targeted by the media for their living, as he has had to battle both his opponents and the press and earlier Dani Alves confirmed it.
Dani Alves: "All my fights with Cristiano were because of the press. If people only knew how much I respect Cristiano Ronaldo." pic.twitter.com/RyZBEoWiKM

— Real madrid (@Bestteamreal) February 20, 2017
Rio Ferdinand, on the other hand, is a different person and is pleased that Ronaldo is looking for new challenges because it will help Saudi Arabia's football organization become successful.
Ferdinand appeared disgusted about the criticism Ronaldo was receiving and said to his podcast, "It was great to see David Beckham, Frank Lampard, Wayne Rooney, Steven Gerrard to go to America. What a way to finish their careers, getting great money, going to a league that's not as competitive, they've deserved that, they've earned the right."
FERDINAND:

"The media is disgusting. When Rooney, Beckham, Lampard and Gerrard went to America, they used to say that it was a great way to end their career, but when Cristiano Ronaldo decided to do this, it became a shame and a disaster only because he went to Saudi Arabia." pic.twitter.com/GtoMesyzAs

— The CR7 Timeline. (@TimelineCR7) January 1, 2023
"That's all I saw in the media. But because it's Saudi Arabia, it's a disgrace, it's sad. Let a man go and live, let a man go and enjoy it. It's a new adventure he's taking his family to experience a new culture. Every single country in the world has its issues, so America have got less issues than Saudi, have they? But it's fine for all these players to go to America. Let's let them go to the States and have a swansong year and just toss it off."- he further added.
Clearly, he was unimpressed with the treatment Ronaldo is receiving in relation to his move to Saudi Arabia, and he deemed the interference with others' decisions to be 'out of order' and he has a valid point.
Ferdinand Baba ♥️ pic.twitter.com/quEzUJMjPl

— Ah〽️et 🏴󠁧󠁢󠁷󠁬󠁳󠁿🇵🇹 #OtavioVekili (@MRCr7vekili) January 1, 2023
"I don't like it. It stinks we're not hearing this type of talk. It's out of order. Everyone should be treated the same. Every other player that's gone to a less competitive league to end their career has been told you've earned the right. No man on the planet would have earned the right more than this guy."- Ferdinand raging.
Welcome Ronaldo to alnassr🔥🔥🔥🔥 pic.twitter.com/dhHIHRTl6y

— mohammed🇸🇦2030🇸🇦 (@moh443322) December 31, 2022
Given his personality, Ronaldo has had a significant impact wherever he has gone. We anticipate the same and hope that he experiences a better outcome than the last time. As a result of the arrival of Great Cr7, the people of Saudi Arabia are presently undergoing boundless happiness. It is the world's greatest superstar who comes and will be playing for their league in a dream-fulfilled moment.