It looks like the Chinese NBA fans are in for a treat recently. The Golden State Warriors star Klay Thompson recently made his tour to the Asian country and now the Mavs star Kyrie Irving is headed there. The purpose of his visit is the same as Thompson's and it is Kyrie's first visit to China in a long time.
Kyrie Irving has a huge following in China and is very popular there. He has a large and passionate fan base there similar to Klay Thompson's. Irving's decision to play in Chinese games back in 2019 when NBA and the Chinese government had some issues had benefitted his popularity and now, he is one of the biggest NBA stars in China. It would be no surprise to expect a grand welcome for the Mavs star on his arrival to the country.
Fans welcome Kyrie Irving to China
The welcome received by the Mavs guard upon his arrival was spectacular. The crowd was huge, and Kyrie Irving looked like he was about to be mobbed by them. A video showcasing the arrival of the NBA star in China is making rounds on the internet.
The reason for Kyrie's visit to China is for the promotion of his latest lineup of shoes launched by the chinese sportswear brand Anta. Klay Thompson had also signed with this brand and took a China tour to promote his latest signature shoe with the brand.
Kyrie Irving's tour began on September 17. Upon his arrival he did a meet and greet for the fans in Xiamen. He will be travelling to Shanghai later for a number of events including a fan signing and a charity basketball game.
Details on Kyrie Irving's deal with Anta
Kyrie Irving and Anta have partnered for more than a decade now. The Mavs guard first started endorsing the brand in 2011 and has helped it reach global recognition. Kyrie is one of the important athletes for Anta as his shoes have a great sales record both among basketball players and casual fans.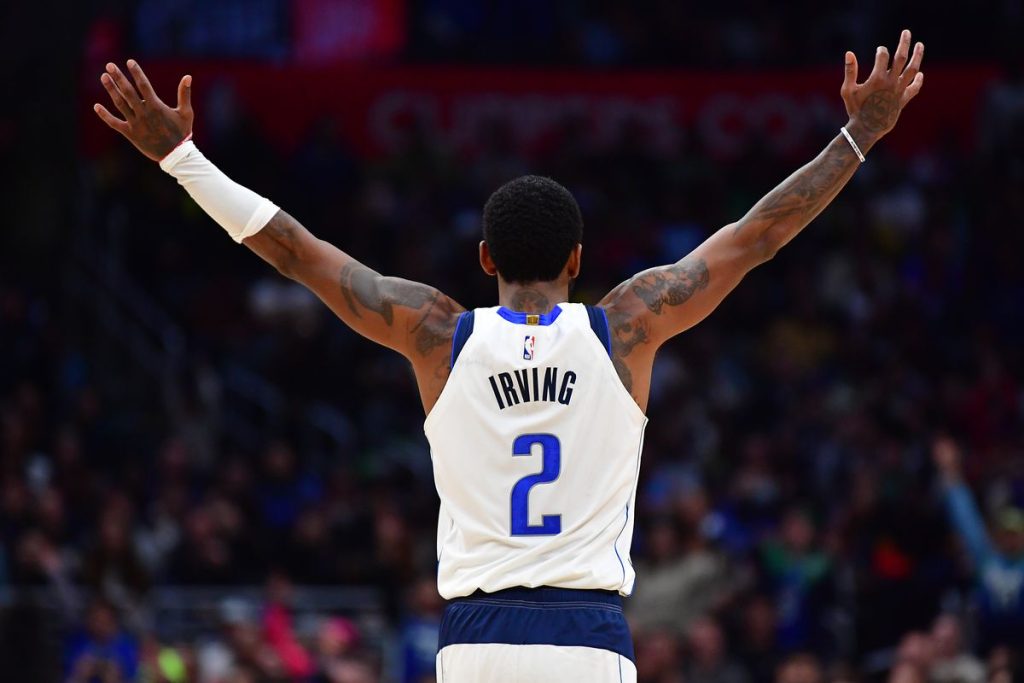 He recently signed a new long-term deal with the Chinese brand in 2023 which is reported to be worth $150 million, making it one of the largest sneakers deal in history. This new deal confirms Kyrie's trust in the Chinese brand and their products. Irving is one of the most popular basketball athletes in the world and it is beneficial for both the parties as the partnership between them has been a successful one.
What are your thoughts on Kyrie Irving's China tour? Have you bought any of Kyrie's Anta shoes? We are eager to know your thoughts, so drop down in the comments and share with us.