The Houston Rockets have completed some significant offseason additions, with the signing of free agent Dillon Brooks being a standout. The Rockets are in a transitionary phase and have spent the last three years rebuilding a team that competes at the highest level.
Fans have high hopes on Dillon Brooks as the new season is just around the corner following the end of the FIBA World Cup tournament. The Rockets also hold high expectations from Brooks and look to reward him just the same if he leads the team to a possible playoffs campaign.
Brooks' $1 million bonus at stake with Rockets playoff push
Most trade deals come with several clauses and Dillon Brooks' contract with the Houston Rockets is no exception. Now that he has signed for the Rockets in a lucrative deal worth $86 million, several reports have also revealed that Dillon will pocket a bonus as big as $1 million if helps the Rockets reach the 2023/2024 playoff.
A tweet from TheDunkCentral claimed, "Dillon Brooks will earn a $1M bonus if he helps lead the Houston Rockets to the first round of the playoffs."
Going into the new season, the Rockets would expect Dillon Brooks to replicate the form he recently produced at the just concluded FIBA tournament if they must make it to the postseason games.
Brooks' time with the Rockets will be closely watched throughout the league because of the terms of his contract. He will withstand significant pressure to surpass expectations while playing alongside Fred VanVleet, Jalen Green, Amen Thompson, and Alperen Sengun in the lineup.
Dillon Brooks committed to Rockets with lucrative $80 million contract
Dillon Brooks is set to start the new season with a new team as he assumes the veteran role for the Houston Rockets in the upcoming 2023-24 NBA season. The former Grizzlies star recently agreed to a substantial four-year, $86 million contract with the Rockets, as reported by ESPN's Adrian Wojnarowski. This marks a significant increase from his previous deal with the Memphis Grizzlies, where he earned $21.5 million annually.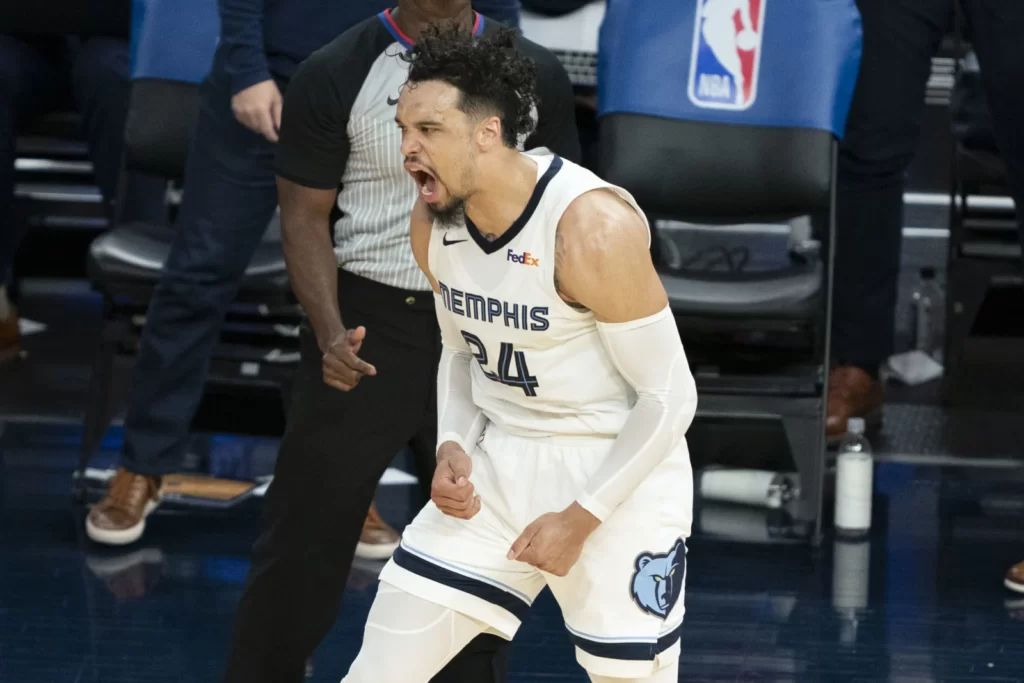 Dillion Brooks was selected as the 45th pick in the 2017 NFL draft by the Houston Rockets but was traded to the Memphis Grizzlies the following day.
He played six seasons for the Grizzlies where he had been a reliable starter for the team, helping them become perennial Western Conference contenders. Earlier last season, the Grizzlies were knocked from the playoffs in the first round where Brooks averaged 14.3 points per game while shooting 39.6 percent from the field.
Brooks's trade to the Rockets will prove to be a good deal if he can indeed lead them to the playoff this season. Do you think Dillion Brooks will be able to pocket the lucrative bonus? Share with us below.