Ranking the Top 5 Most Competitive UFC Divisions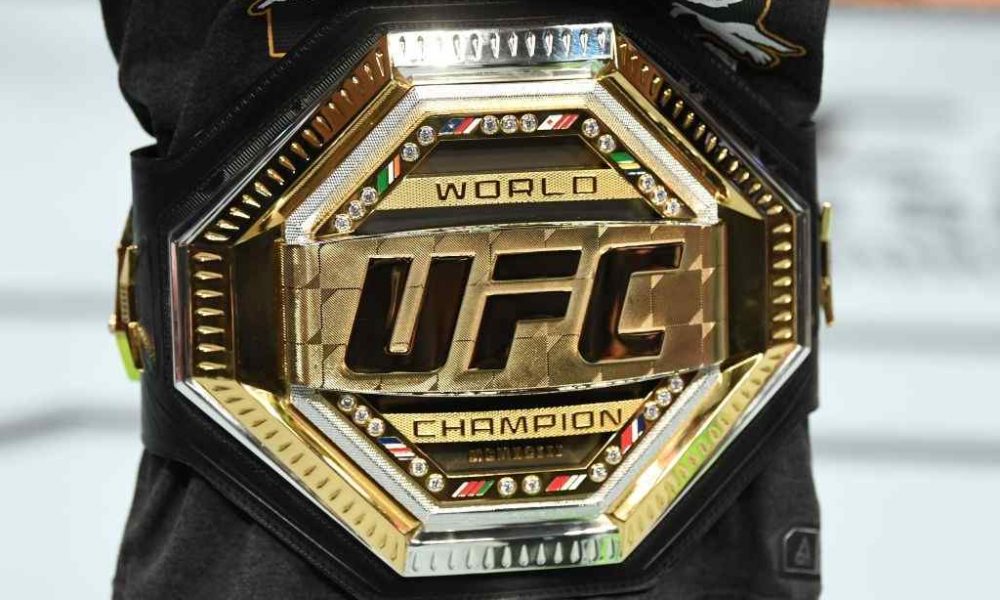 With more talent than ever before, the future of the UFC Divisions seems to be in able hands. However, we have also seen some exits and changes in the UFC scene, with Khabib Nurmagomedov retiring and Jon Jones vacating his belt to move up to Heavyweight. As a result, some of these moves flip the divisions on their heads, leaving fans excited and not knowing what to expect.
Fans love unpredictability of the divisions as it can give a wide variation in betting and not knowing which way the championship belt will go next. Hence, bettors all over the world get crazy on UFC events and the legalization in single sports betting in Canada added a new dimension. Canadians can now bet on tennis, hockey or UFC from the comfort of their home online.
So, Canadians will surely be excited about the new addition in betting. After all, it does get boring watching the same few faces at the top without promise or excitement of anything new or refreshing. Fortunately, there is a lot of movement in the top divisions of the game.
With some belts already changing hands, the rest of the year is looking very promising for some divisions. As such, here is a look at the most competitive and exciting divisions in the UFC. As always, these rankings are subjective and may vary according to what each of you values more. Without much further ado, let's begin.
#5.

Welterweight Division

Ever since he claimed the welterweight title from Tyron Woodley, Kamaru Usman looks unstoppable. After sweeping up the entire division, it appears that Usman is coming back for seconds. Criticized for having a limited fighting style, Kamaru proved everyone wrong with a fantastic striking display at UFC 261, when he beat Jorge Masvidal for the second time.

Currently, everyone awaits the result of UFC 263, to see whether Leon Edwards or Nate Diaz will become the No.1 contender. Elsewhere, Gilbert Burns, Stephen Thompson, and Colby Covington are all biding their time and preparing themselves for their chance at championship gold. Whilst the champ sits secured at the top, the rest of the division seems to be in constant motion. As such, nobody can predict who will be the next big thing to take the division by storm.
#4.

(Tie) Men's Featherweight and Bantamweight Division

In fourth place, we have to call it a tie. With both the 135 and 145 lb divisions well-stacked with some of the quickest and most agile fighters on the planet, it is difficult to place one over the other. With Bantamweight champ Aljamain Sterling currently out of commission due to injury, the rest of the division is still ticking. Names like Petr Yan, Cory Sandhagen, Rob Font, Jose Aldo, Cody Garbrandt, and a returning TJ Dillashaw make for an exciting roster. Moreover, you simply cannot forget the underrated Marlon Vera, Pedro Munhoz, and the up-and-coming Sean O'Malley either.

On the other hand, the featherweight division is no joke either. Champion Alexander Volkanovski will be fighting Brian Ortega sometime this year. In the meantime, No.1 Contender, Max Holloway will be fighting Yair Rodriguez in a highly anticipated matchup. Moreover, waiting on the sidelines, we also have Chang Sung, the Korean Zombie along with Calvin Kattar, Giga Chikadze, and veteran Edson Barboza.

Hence, fans of these two divisions can expect some really crazy fights this year and in the next. Don't be surprised if you see more than two new champions in these divisions soon.
#3.

Heavyweight Division

Following the crowning of Francis Ngannou as the new heavyweight champion, the entire heavyweight division has gone into a frenzy. Firstly, Ngannou's achievement of beating arguably the best heavyweight of all time (Stipe) is in itself a big shock. To spice things up, even more, Jon Jones has made the move up to 205, making things even crazier.

With Derrick Lewis, Jon Jones, and Curtis Blaydes keen to get their shot at Ngannou, fans can hardly wait. Moreover, former champ Stipe Miocic promises to exact his revenge on Francis and get back his crown. Lewis, Jones, and a trilogy fight with Stipe all on the cards for the current champ. But with Francis seemingly improving on his past weaknesses, along with being the record hardest puncher in UFC history, he seems keen to stay champion.

As a result, fans can expect an exciting year ahead. As always, the UFC heavyweight division will continue to deliver some of the best brawls and highlight-worthy knockouts all year long.
#2.

Middleweight Division

Coming in at No. 2 is the high octane, hard-hitting middleweight division. Current champion Israel Adesanya faces a similar situation to his Nigerian welterweight counterpart, Kamaru Usman. After sweeping up the division on his way to the title, Israel will likely have to entertain his former foes once again. After an unsuccessful attempt at the Light Heavyweight title against Jan Blachowicz, Israel will once again be facing Marvin Vettori at UFC 263.

Elsewhere, former champ and No.1 Contender Robert Whittaker lies in wait to exact his revenge against Adesanya. With exciting talents like Paulo Costa, Derek Brunson, Jack Hermansson, Darren Till, and the veteran Kelvin Gastelum, the middleweight division is popping as ever. Although Adesnaya seems solidified in his position, we have to consider that Vettori is much better than before. Moreover, Whittaker's victory over Gastelum showcased just how much improved he is in his game.
#1.

Lightweight Division

And now, the most electrifying, the most hyped division in the UFC, the lightweight division. Following Khabib Nurmagomedov's retirement and vacating the title, the division was practically thrown into chaos. Even after Charles Oliveira's win at UFC 262, the future of the division remains far from certain. After all, we still have the likes of Dustin Poirier and Conor McGregor yet to battle it out for the No.1 Contender. Hence, we could still see the belt change hands before the end of the year.

Rightfully called a "shark tank" by a returning Rafael Dos Anjos, the division consists of even more threats and potential champions in Michael Chandler, Justin Gethje, and Beneil Dariush. Quite simply put, it is the most popular and most watched UFC divisions for a reason. Expect even more big things from the lightweights in coming times.