Ranking top 10 best UFC fights of all time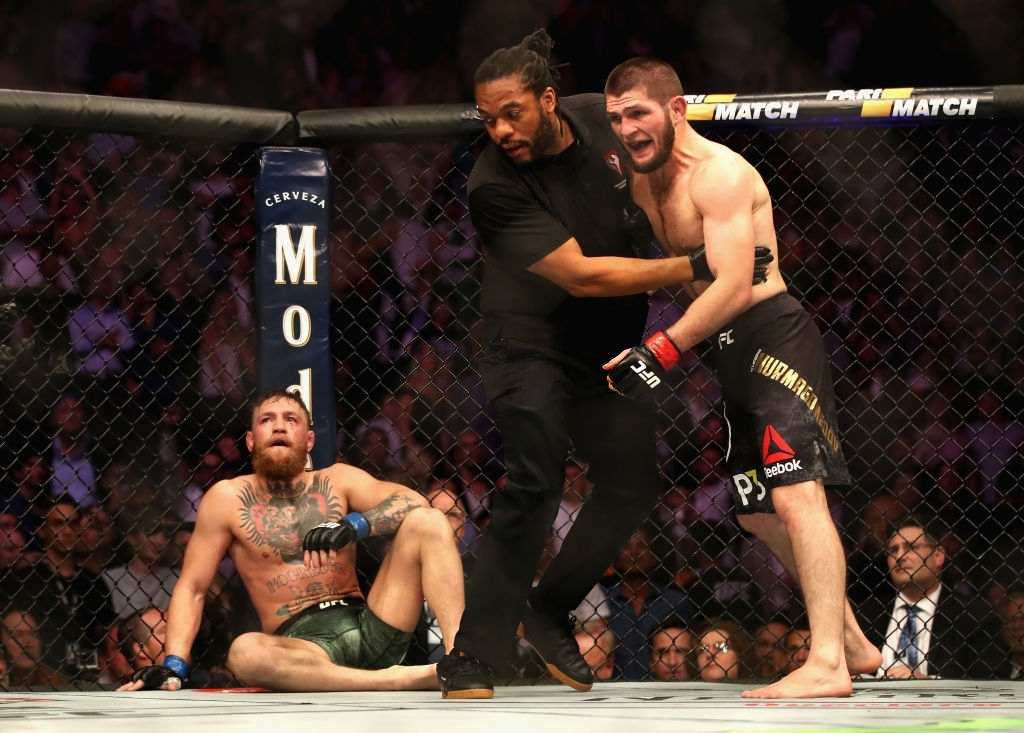 Since the birth of UFC in 1993, there have been over 5000 fights from more than 500 events. In these 27 years, fans have witnessed some best UFC fights. As a fan, maybe you have seen the rise and fall of many champions. 
In almost three decades, you might have witnessed remarkable comebacks, brutal knockouts, or even intense battles. Although the entire spectrum of UFC excitement took place inside the octagon, fans could feel that too with their heartbeats.
But, do you remember each of the events with a clear vision? Maybe you can recall a few only. If we ask you to memorize the best UFC fights ever, you may start thinking and try hard to select one. 
However, it is truly hard to choose one from hundreds! With so many intense eye-catchy matchups on UFC fight nights, we went with time machines to pick the 10 best UFC fights of all time. Keep scrolling to see the highlights of top UFC matches.
10 Best UFC Fights
Let's start the journey one by one.
#10.

Matt Hughes vs Frank Trigg II (UFC 52: Couture vs Liddell 2)
In their first match, Hughes defended his welterweight title, and they met again in less than two years. They started the fight slowly, and Trigg landed an accidental knee, which distracted Hughes. Right after that, Trigg took advantage of the situation and grounded Hughes. However, Hughes controlled the position and fought a serious choke attempt by Trigg.
Hughes got to his feet and ran Trigg across the cage, slamming him to the mat. After that, he mounted Trigg and pushed with the elbows. Hughes went for the choke submissions, and Trigg gave up at 4:05. The fight finished in one round.
#9.

Jon Jones vs Alexander Gustafsson (UFC 165: Jones vs Gustafsson)

It was the sixth light heavyweight title defense for Jones. He was in the attacking mode from the round one. However, Gustafsson was able to take him down. Usually, Jone's previous opponents could not take him down. So, Gustafsson got confidence from that. 

Although Jones went into the pace in the second round, Gustafsson never went back from Jones' aggressive attacks. 

When they reached the fifth round, they messed with blood everywhere. But, Jones took control of the fight with his aggressiveness and won by unanimous decision.
#8.

Nate Diaz vs Conor McGregor II (UFC 202: Diaz vs McGregor 2)

Diaz always tries to apply the same game plan, which is to box and use his big frame to tie the opponent. However, McGregor technically avoided those and moved away from the leg kicks. As Diaz was kicking, McGregor stunned Diaz with an overhand. The first round ended through exchanging their kicks.

In the second round, Conor took control with some leg kicks and big left hands, which bled Nate. After that, Nate started to push forward and saved him from McGregor's punches. 

As the third round started, Nate Diaz came on stoning and was going for a big one punch knock out. He also kept coming with strong continuous pressure. McGregor could not get the pace in this round. 

Next round, both assaulted themselves, and Nate was having blood streaming on his face. However, some strong punches from Nate made McGregor bloodied. 

In the final round, Nates put some pressure. On the other hand, McGregor also reversed, and both fighters drained with the blood. It was one of the bloodiest UFC fights. Before the final buzzer sounds, Nate secured a takedown, but it would not help him. McGregor won the bout.
#7.

Clay Guida vs Diego Sanchez (The Ultimate Fighter 9 Finale)
Sanchez and Gudia are one of the furious fighters in UFC. Usually, these two rush to the center against the opponent. You may visualize what could happen when both fight each other!
In the first minute, Sanchez was in the attacking mode that blooded Gudia. Later on, when Gudia got on to the feet, Sanchez dropped him again with a head kick. However, Clay Gudia got back to his feet again. 
Gudia got back to the fight in the second round. He defended well all the punches as well as he threw some. However, the fight ran through the final round while both of them threw punches intending knockout. In the end, Sanchez won the bout with a split decision. 
#6.

Frankie Edgar vs Gray Maynard III (UFC 136: Edgar vs Maynard 3)

It was the third match between them. GrayMaynard won the first match in 2008, and the second match in January 2011 was drawn after five rounds. As a result, they met again in October 2011.  

In the first round, Edgar was dominating at the beginning. However, Maynard landed an uppercut with 2:35 left, which rocked Edgar. As time forwards, things got worse. Edgar dropped and brutally attacked by Maynard, which made Edgar bloodied.

In the second round, Edgar kept himself at a safe distance to regain energy. The second round ended like this, and the third round was more of the same.

In the fourth round, Edgar did some movements and footwork. He found back until 1:15 left. However, Edgar couldn't keep the pace, who was knocked out at 3:54 of the fourth round. 
#5.

Forrest Griffin vs Stephan Bonnar I (The Ultimate Fighter 1 Finale)

To many UFC fans, this bout is probably the best UFC fights in history. It was a highly extreme game where two light heavyweights tried to knock each other for straight 15 minutes. The match finished in 3 rounds.

By the end of the second round, both of them were messed with blood on their face. However, they seem courageous to start the 3rd round. 

In the third round, both of them looked for a landing strike or counter. Throughout 5 minutes, no one was kicked out, and the final horn sounded. The bloody fighters raised their hands to get approval from the crowd. 

Griffin won the fight as he had 47.8% significant strikes, while Bonnar had only 38%. Besides, Griffin attempted one submission with 22.2% takedowns. 

At the end of the bout, fighters received a standing ovation. Later in 2013, both of the fighters were inducted into the UFC Hall of Fame. 
#4.

Anderson Silva vs Chael Sonnen (UFC 117: Silva vs Sonnen)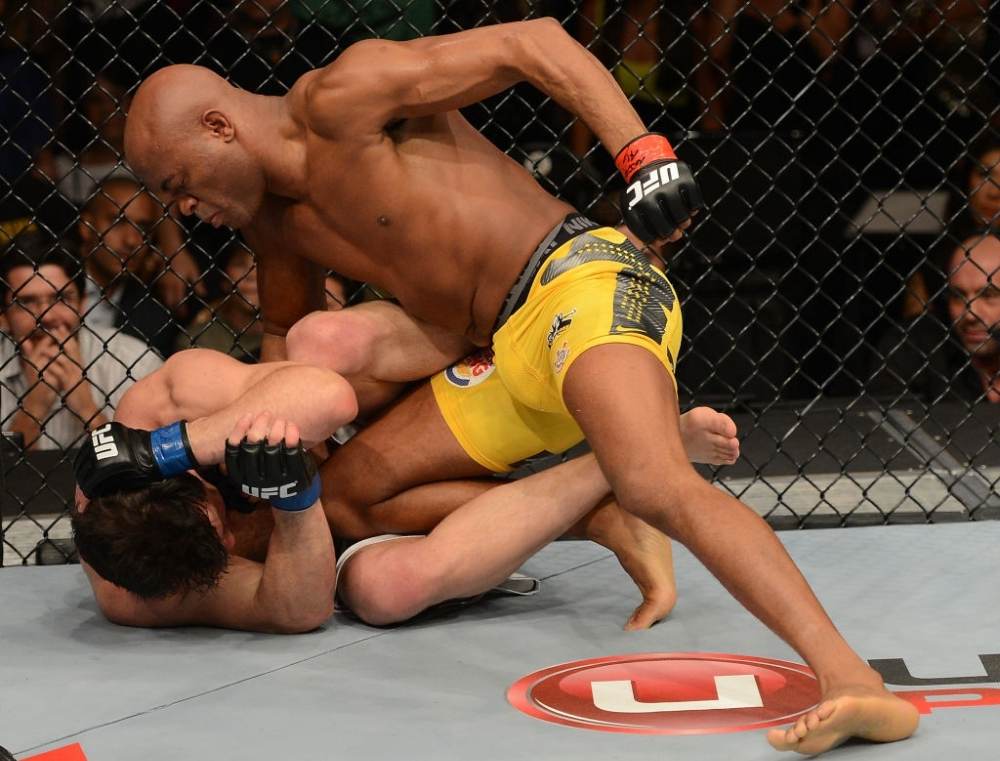 The pre-fight was about to turn nasty as Chael Sonnen had a verbal attack on Anderson Silva. However, as the fight started, it was calm and quiet. Silva was the UFC middleweight champion at that time. Still, he could not protect himself from Sonen and was grounded.
Moreover, the second, third, and fourth rounds were under control by Sonen. However, Silva could take over in the fifth round slightly. Although Sonnen landed 320 strikes against Silva's 64, he could not take the control. However, in the final round, Silva was able to secure a triangle choke, and there were only two minutes left for the final bell. Seconds after the submission, Sonnen tapped, and Silva remained unbeaten. 
The win was a tremendous comeback for Silva, and that the UFC fight was pronounced as "Fight of the Night." Besides, it also gained "Submission of the Night" honors. 
#3.

Mauricio Rua vs Dan Henderson (UFC 139: Shogun vs Henderson) Best UFC Fights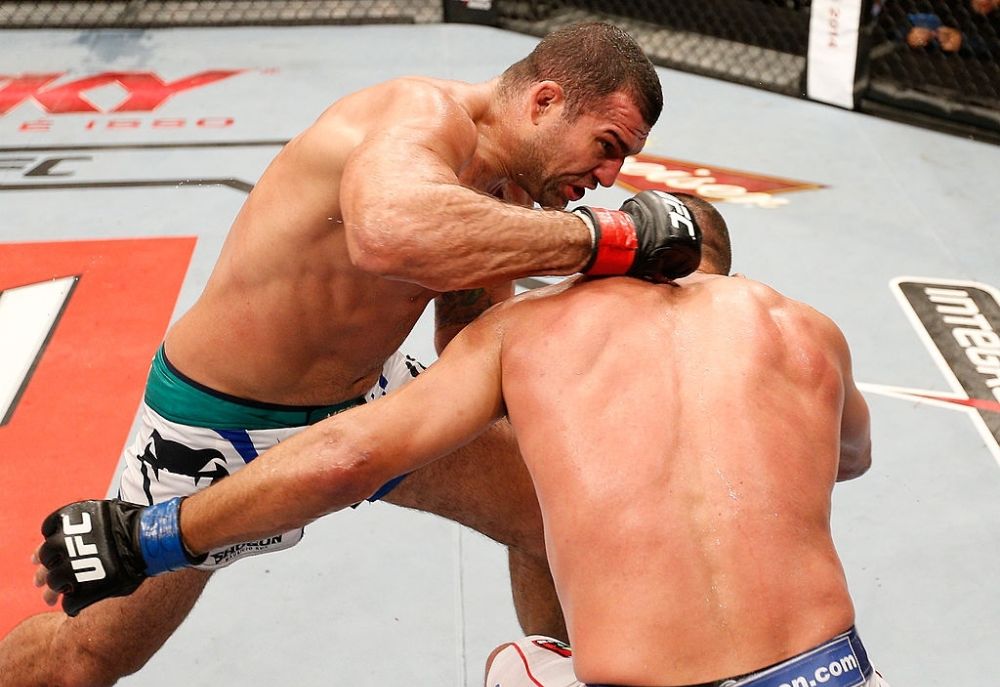 This five-round match was like a war between them. In the first minute of the first round, Rua's face got bloodied. And afterwards, Handerson kept domination through the third round. Despite being damaged violently, Rua kept fighting. However, Handerson also had significant damage. 
In the third round, Handerson went for the knockout, but it was clearly visible that his tank was empty. Then Rua came back with energy, and they both fought until the final buzzer. In the meantime, Handerson did everything to damage Rua, and he won it. After the match, both fighters were taken to the hospital.
Later, UFC president Dana White declared it as one of the 3 best UFC fights of all time.
#2.

Chuck Liddell vs. Wanderlei Silva (UFC 79: Nemesis)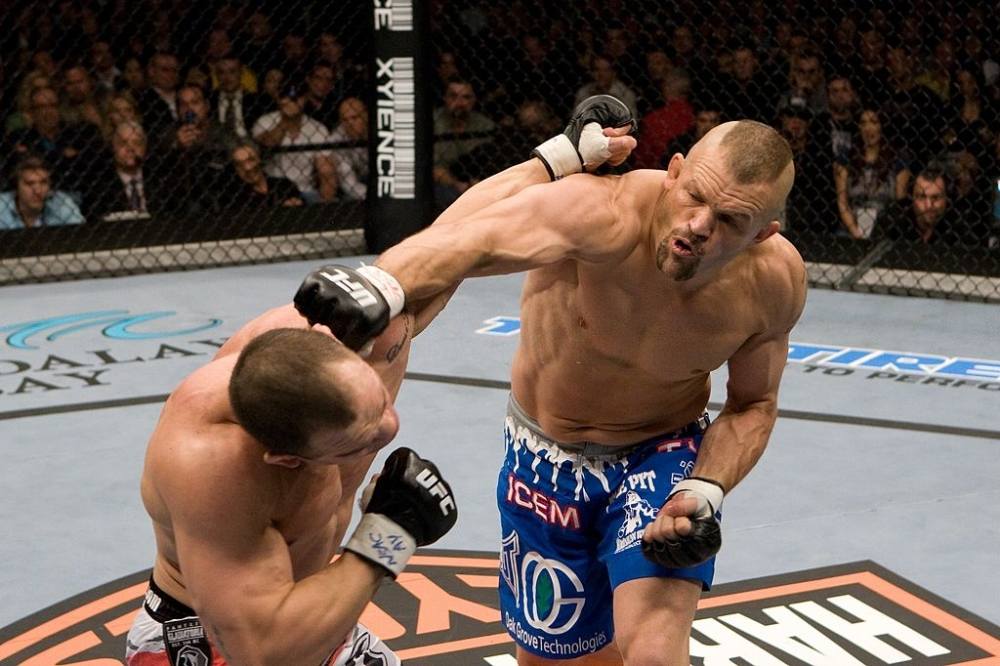 It was one of the most awaited matches in 2007. However, the fight could not take place for years as they had been competing in different organizations. However, the chance came in Light Heavyweight in UFC 79 as co-main. 
The first round was somewhat boring as they were mostly circling and fainting. But, things got changed with 1:20 left when they started throwing punches. Although things loosened up again in the second round, the tide turned when 1:15 left. Liddell forced Silva towards the case and threw everything he had. However, Silva also returned simultaneously, and they exchanged punches. With 30 seconds left, both of them were blooded, and Liddell took the fight.
In the third round, Liddle took two takedowns and secured his victory. However, that was the last career victory for Liddle as he lost the next three matches and retired afterward. It was considered as one of the best UFC fights of 2007.
#1.

Robbie Lawler vs Rory MacDonald II (UFC 189: Mendes vs McGregor)
Robbie Lawler and Rory MacDonald joined the UFC 189 as a co-main event with Mendes vs McGregor main card in 2015. This UFC Welterweight co-event was significant for two reasons. First of all, it was a rematch and Lawler's first defense to regain the title again. 
The first fight took place in 2013, which ended in a split decision win for Lawler. However, the first two of the rematch was fairly even for both of them. But, Lowel got his pace near the end and ended up bloodying MacDonald through his strikes.
After that, with his damaged nose Rory MacDonald kept moving forward while throwing as well as landing strikes. At the beginning of the third round, Lawler had landed some brutal blows on the MacDonald's face. However, at the end of the third round, MacDonald turned the fight with a head kick, which landed Lawler against the fence.
When the fourth round started, MacDonald dominated Lawler with strikes, kicks, punches, and elbows. After the round ended up, both of them were looking at each other with a blind face and seemed like they just took a shower in blood. 
As the final round started, both of them were brutally beaten up, and it was anybody's fight. However, Lowler took his chance to strike, which dropped MacDonald to the mat. 
Lowler took home "Fight of the Night" honors, and Later UFC president Dana White called it as "The fight if the ever." 
Final Words
As we are almost at the end of 2020 and Covid-19 has deprived us of watching some of the best UFC fights 2020. However, UFC has announced half-yearly best fights, and Weili Zhang vs. Joanna Jędrzejczyk's fight became the number one where Weili Zhang was the winner.
We made this list considering a lot of stuff. Many of you may not see some of your favorite fights here; however, we have strong arguments to support our list. 
Although, the UFC has spoiled us over the years with one great fight after another. Which eventually makes it difficult to cut down the list into 10. However, we have researched our best and made this list. So, without a doubt, these bouts will stand the test of time. 
Before wrapping it up, let us tell you our most favorite fights. In our eyes, the bout between Frankie Edgar vs Gray Maynard and Anderson Silva vs Chael Sonnen is the greatest UFC fights that stands out above the rest.