Nate Diaz rejects Dana White Plans of Mcgregor Trilogy, Rages at UFC for Not Getting Fights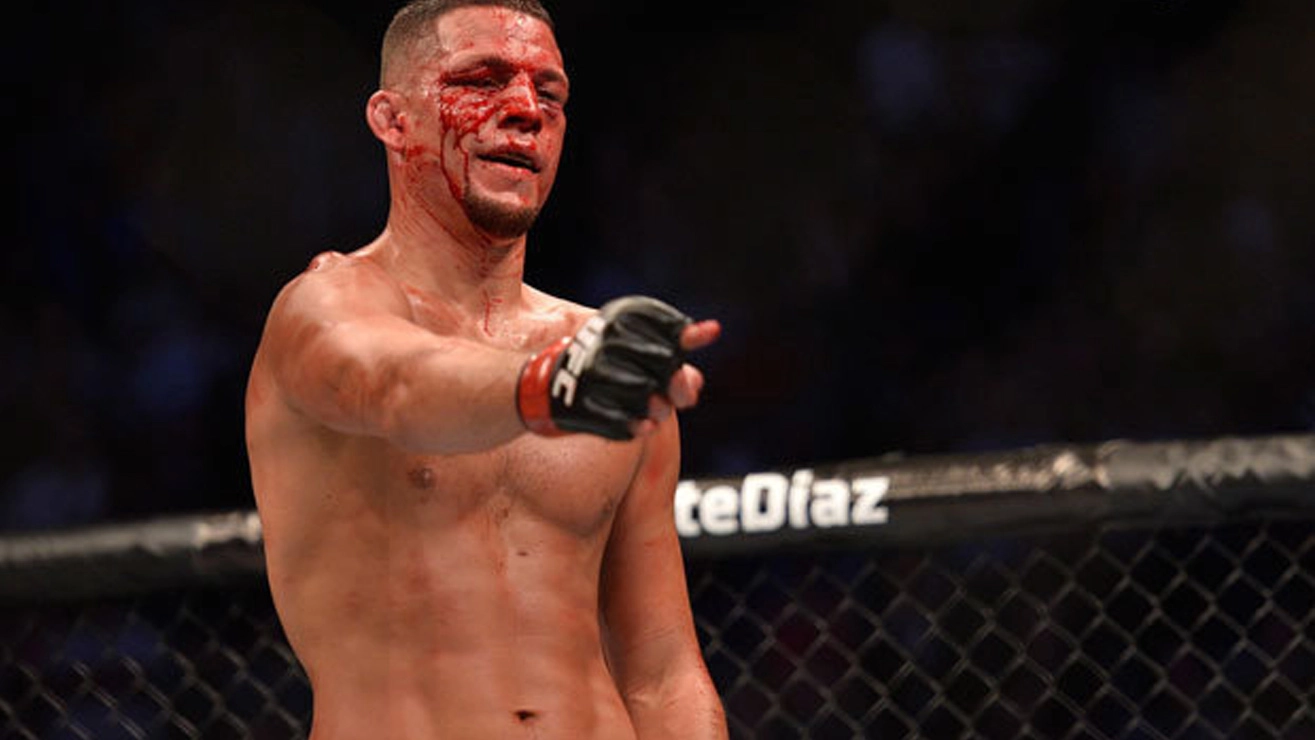 UFC fan favorite Nate Diaz has rejected the organization's plan for a Diaz vs McGregor trilogy fight and has slammed the UFC for not getting him another fight.
Ever since his loss to Leon Edwards at UFC 263, Nate Diaz is yet to be seen inside the octagon. Although there have been speculations regarding multiple potential opponents, no contract has been signed yet. One such potential fight that has garnered a lot of rapport is the trilogy fight between UFC poster boy Connor McGregor and Nate Diaz. Connor, too, has been out for a while ever since his loss to Dustin Poirier in their trilogy fight at UFC 264. In that fight, Connor broke his leg, but has recovered and is rumored to be ready to fight.
Diaz and McGregor, too, have fought twice before, and with the series tied at 1-1, a trilogy fight can put it all to rest. But despite the strong speculations, Diaz has rejected the plans of UFC President Dana White for the trilogy fight.
In a recent Twitter post, Diaz has called out the UFC for not getting him a fight, despite him being "ready to fight everybody." Another person strongly linked with fighting Diaz is Dustin "The Diamond" Poirier.
I been trying to fight everybody and no go what's the hold up ufc 😡👊🏼 ?
I'm not fighting Conor he sucks.
I'll fight some one quit slow rolling me please
Thanks

— Nathan Diaz (@NateDiaz209) April 26, 2022
Whether it is McGregor, Poirier, or someone we haven't thought of, Nate Diaz's next fight could very well be his very last at the UFC.