For his supporters and the entire NFL community, Michael Jordan is more than just an athlete, he is a brand. The sale of the "Last Dance" Air Jordan 13s demonstrates the enduring appeal and worth of the legendary Michael Jordan.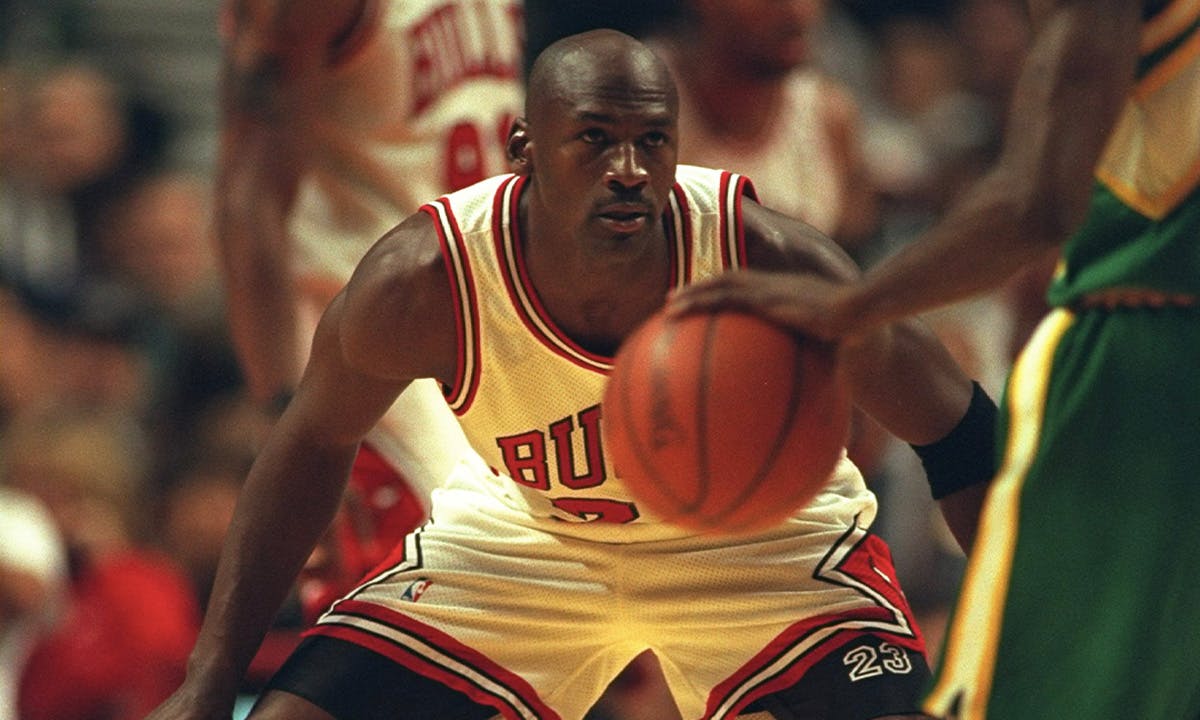 The "Last Dance" was the nickname for Jordan's final season with the Bulls and the title of an ESPN documentary. With never-before-seen footage from the legendary 1997–98 season, this documentary charts the ascent of MJ into a superstar and the Chicago Bulls of the 1990s.
Why are the Michael Jordan Last Dance shoes the most expensive?
Even if it's just a pair of shoes, keep the owner's name in mind! A pair of sneakers once owned by the basketball great sold for $2.2 million at auction, setting a new record for the market for sneakers. The shooting guard wore the shoes during the second half of Game 2 of the NBA Finals and by scoring 37 points at the Delta Center, he assisted the Bulls in defeating the Jazz.
Another historic day at #SothebysNewYork! Michael Jordan's 1998 NBA Finals Game 2 Air Jordan 13s from the famous 'The Last Dance' season sold for $2.2 million, setting a new world record for the most valuable sneakers ever sold. pic.twitter.com/myK5uWZVBE

— Sotheby's (@Sothebys) April 11, 2023
According to auction news, Jordan gave it to a ball boy in the locker room after the game as appreciation for finding a lost jacket.
"Today's record-breaking result further proves that the demand for Michael Jordan sports memorabilia continues to outperform and transcend all expectations," remarked Brahm Wachter, Sotheby's Head of Streetwear and Modern Collectables on 11th April.
Bram added, "However, items from his Last Dance season are of a greater scale and magnitude as seen with our record-breaking sale of his Game 1 jersey in 2022."
The Air Jordan 13s were one of the last pairs of Air Jordans to be made available to the general public during Jordan's time with the Bulls. They were released in May 1998, right in the middle of Jordan's postseason run with the Bulls.
However, with the most recent auction for sportswear memorabilia, the 60-year-old is now officially the most valuable athlete. Black Cat has consistently held himself in a legendary position concerning auction items.
Someone paid $57,068 for a COPY of Michael Jordan's first contract with the Bulls at @gottahaverock auction. Contract had no live ink. Was a photocopy. This market is nuts. pic.twitter.com/90vYV96j2L

— Darren Rovell (@darrenrovell) August 2, 2020
At the GottaHaveRockAndRoll auction, a simple photocopy of Michael's very first contract with the CBulls brought in an astounding $57,068.
Overall, it serves as further evidence of the fans' obsession with basketball stars.