The transfer market of 2023 saw some of the heaviest money spending ever. Clubs went all in to sign players to strengthen their squads and make their teams stronger than last year. Premier League club Newcastle United was also one of them. The Magpies brought in five new players this season to compete with other clubs. Italian midfielder Sandro Tonali was one of them.
The new signing is facing some troubles adjusting to the team's playstyle, which has caused him to go on a dry spell. Fans and media are criticizing the 23-year-old, but manager Eddie Howe has faith in him.
Newcastle boss Eddie Howe defends Sandro Tonali
Sandro Tonali signed for Newcastle United in the summer of 2023 on a 5-year contract worth €64 million. The transfer made him the most expensive Italian player in history, a title previously held by Jorginho. A signing like that had a lot of eyes on it, and this has caused the midfielder to receive immense criticism.
Newcastle's manager Eddie Howe has stepped up to defend his player, and he has told the media that they need to give Tonali some time. Howe said that it is not possible to judge a player in only a month, and he believes that the club can bring out the best in him.
"I want Tonali to be himself; he is an outstanding technician and a very good athlete. We need to give him time. There is no doubt we can get the best out of him. We need to be patient with Sandro," said Eddie.
Sandro Tonali's slow start in Newcastle
Sandro Tonali had a good start at his new club. He managed to score a goal in his Premier League debut in a 5-1 victory against Aston Villa. Fans expected him to get better over time, but the AMF has not scored his second goal yet. He failed to find the back of the net in a Champions League group-stage match against his former club AC Milan and remained an unused substitute against Brentford.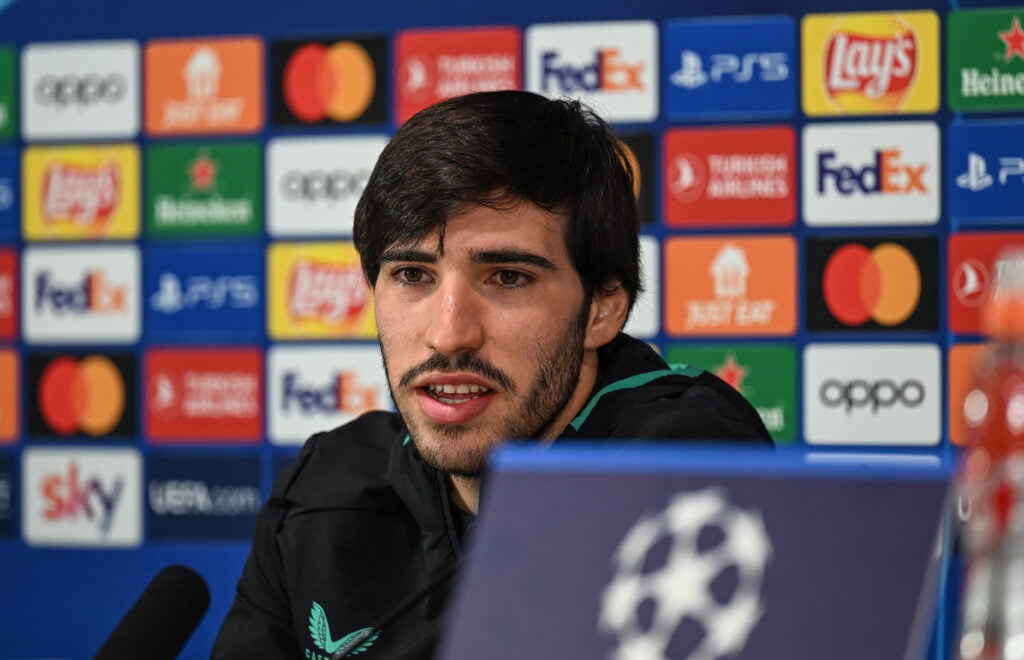 Sandro Tonali is having a hard time building a synergy with his midfield partner, Bruno Guimaraes, but Eddie Howe has no doubt that the two will find their way: "I get the point, but they can play with each other. They are two top-level players with very similar brains. I have no problem with that. Making sure both players fit into our midfield structure and making sure the team is functioning is a big part of our success," said the manager.
Eddie Howe's confidence has put the fans at ease, but the club still needs to perform better if they want to be crowned champions this year.