Amid all the rumors of departure, the Paris Saint-Germain fans have turned their backs on Lionel Messi once again after today's home loss to Olympique Lyon.
After returning to Argentina, the superstar was met with a hero's welcome from the locals. While on international duty for two weeks, he scored three goals against Curacao and one from the penalty spot against Panama before heading back to the Parisian training grounds.
Upon returning, Messi didn't quite receive the same warmth from the Parisian fans, after he featured in PSG's home defeat against Olympique Lyon. Les Parisiens failed to find the back of the net in Parc des Princes against Lyon, despite having 63% of the ball and 16 attempts.
The score was tied at 0-0 at halftime after Alexander Lacazette missed his penalty by hitting the post. Then, in the 56th minute, Bradley Barcola, a 20-year-old winger for Lyon, coolly and firmly converted a cross from Thiago Mendes. Barcola continued to create chances against the Parisian defense, but neither team was able to score.
Fans once again booed Lionel Messi before the start of the game
As had happened previously, boos could be heard as soon as Messi's name was announced before kickoff. A video has emerged online showing the crowd booing and whistling whenever Messi's name was mentioned.
PSG fans boo Lionel Messi's name being read out as rumours continue of a summer return to Barcelona. 🔵 #FCB

📹 @danigilopez pic.twitter.com/fTKAk5ob44

— Chris Wheatley (@ChrisWheatley) April 2, 2023
The seven-time Ballon d'Or winner was PSG's best player despite his team's goalless performance. He was relentless in his attacks and passes, which created numerous scoring opportunities.
Let's boo Messi our best player instead pic.twitter.com/d6qjIDwZ8j

— Thechoco_tribe (@Debbybruno3) March 19, 2023
It appears that Messi and the Paris crowd no longer get along, as this is the second time that he has been booed by the home crowd. It's unclear what his future holds with PSG at the moment.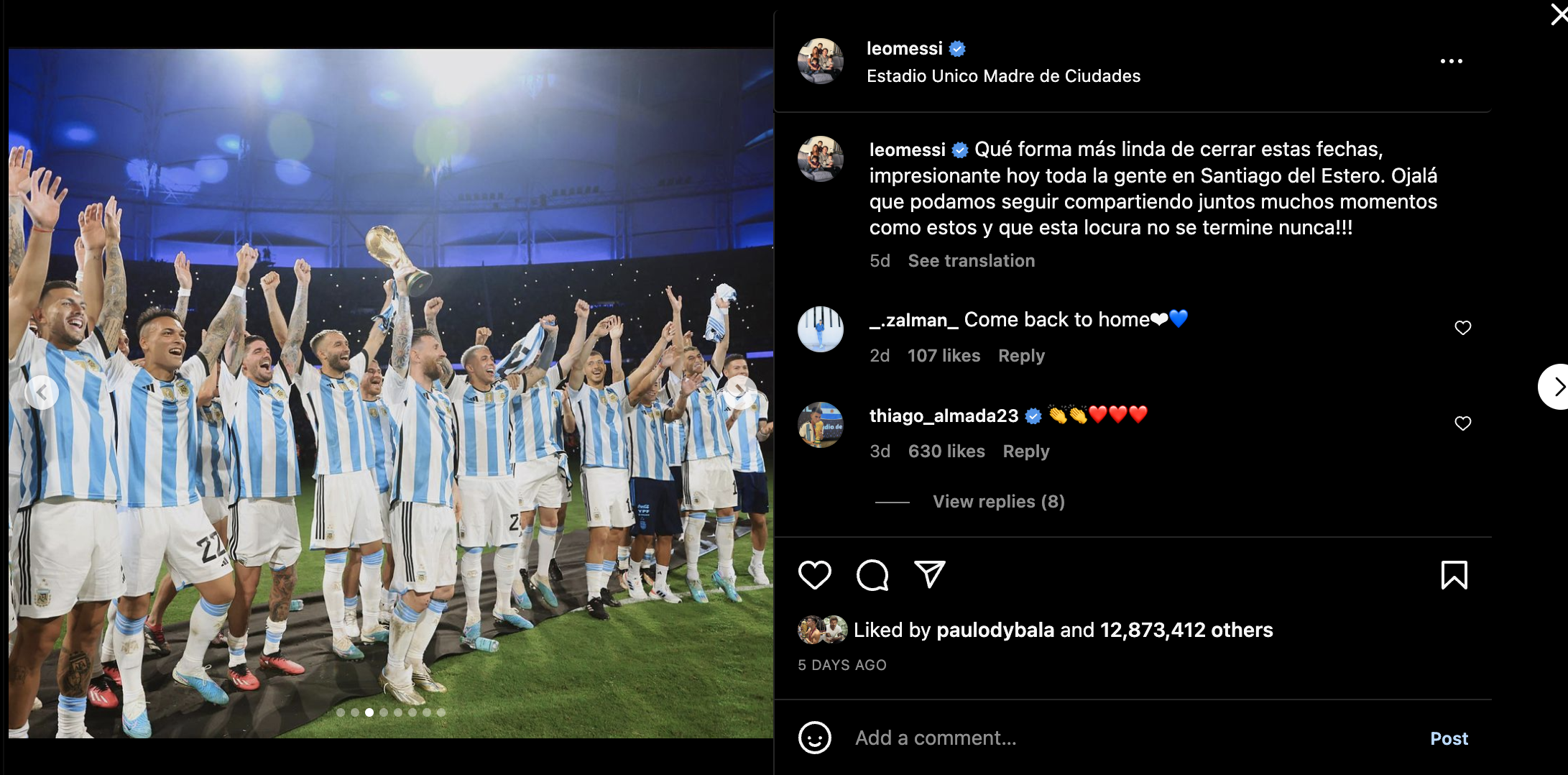 The current world champion will be a free agent come June 2023, the end of his contract with PSG. The owners of PSG want the club to do whatever it takes to extend Lionel Messi's contract by another year. However, reports indicate that Messi is in negotiations with FC Barcelona and that he may make a miraculous return to his former club.
So far, Messi has said nothing about the response from the crowd. Nonetheless, this will undoubtedly play a role in Messi's plans moving forward.