Reasons revealed why Bill Gates got pissed off and stopped talking to Dallas Mavericks owner Mark Cuban to this day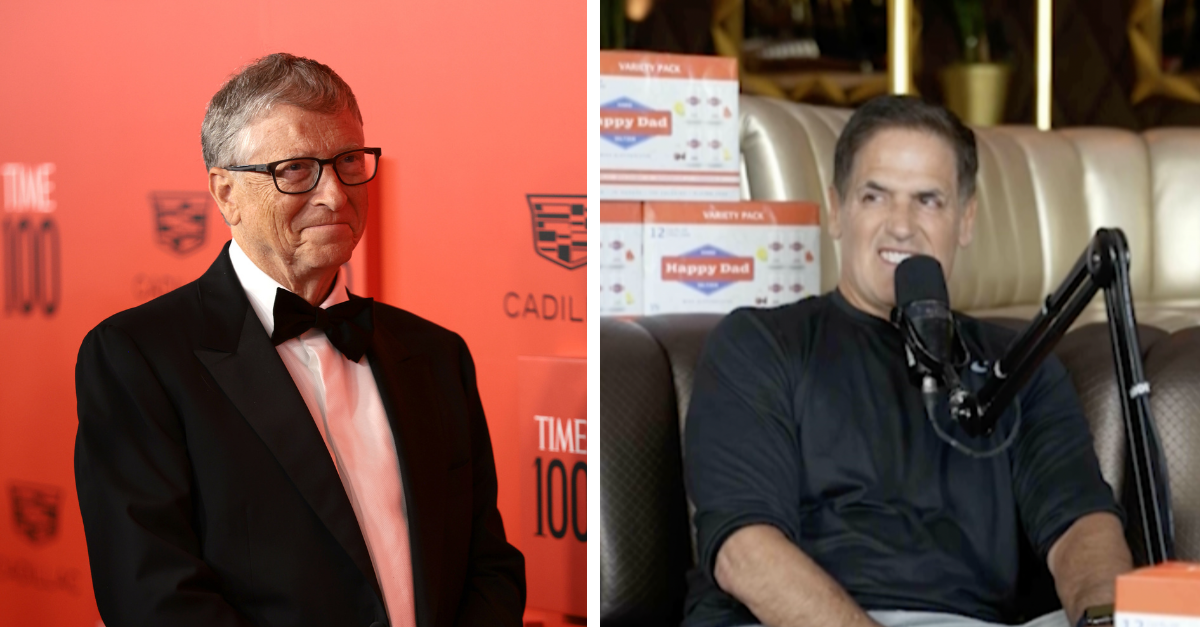 Mark Cuban is not the wealthiest person on earth. With a net worth of $4.7 billion, he is nothing near the level of 11-figure billionaires like Gates, Adani, Musk, and Bezos according to Forbes. Although the owner of the Dallas Mavericks is as well-known as any billionaire in the world, he is also brash and loud.
After Microsoft went public in 1986, Mark Cuban said that the billionaire co-founder of the company had become "the king of tech." Recently, Cuban appeared on the "Full Send" podcast to talk about their connection. Gates and Cuban have only ever interacted once, according to Cuban, and due to Gates being "so pissed" during the encounter,
Bill Gates and Mark Cuban don't seem to be the best of friends following the event. Cuban claimed that the meeting took place when the two were invited to attend a conference. Bill Gates was expected to present first, and Cuban said he told the conference organizers, "'the only reason I'm doing this is because Bill Gates is talking right before me,' and they were like 'okay, whatever,'" Mark told the hosts of "Full Send."
"So I get on there, and I say, 'you know, I'm excited to say I've sold my company, and finally, after all these years, Bill Gates is my opening act," Cuban said. Apparently, Bill did not enjoy the prank at all. "Oh, he got so pissed, and I've never talked to him since… not to this day," Cuban said.
Cuban also added that the meeting took place immediately following the 1999 sale of Broadcast.com, his internet radio business, to Yahoo for a price of $5.7 billion in stock. Whether the former richest person in the world liked the joke or not, the audience surely enjoyed the incident. Besides, Bill never shared his opinion on the incident after the event.