Red Bull boss Christian Horner issued a message to Sergio Perez as his points gap with fellow driver Max Verstappen widens.
When the season started, Sergio Perez had a great chance of finally becoming a Grand Prix winner. In the initial four races, he managed to clock in two wins. Suddenly, he became the greatest threat to his own teammate Max Verstappen from winning another championship.
But recently Verstappen managed to keep up his superb form while Perez faltered. In the Monaco Grand Prix, he had a horrible race finishing at P16. Later on, in the recent Spanish Grand Prix, he finished fourth. Both these races where Verstappen finished first widened the gap between them.
As it stands, there is a 53-point gap, with Verstappen at the top with 170 points and Perez second with 117 points.
Sergio Perez should not put pressure on himself, according to Christian Horner
While Perez may be a bit disappointed to see his title dream wade off, Red Bull boss Christian Horner said Sergio should use his recent struggles to further motivate himself to perform better.
Horner gave an interview to Sky F1 where he was asked whether Perez could beat Verstappen. He replied,
"I think if you look at the points now there's a big split between the two of them, and I think if anything that should take pressure off him."
He urged Perez to relax and drive like he did in the earlier races.
"He has nothing to lose now and I think he just needs to relax, he can breathe out and just drive like we know he's capable of like he did in Azerbaijan and some of the early races this year."
Horner also praised his race at the Spanish GP and said to use this form in the upcoming Canadian GP.
"And I think today was a good recovery from him and I think that'll give him confidence as we head to Montreal."
Red Bull advises Sergio Perez to "wake up" from Max Verstappen F1 championship dreams
Red Bull will now hope to further improve their lead in the 2023 Constructor Standings. The team is dominating the table with 287 points at the top. Mercedes is second and far behind at 157 points and at third Aston Martin with 134 points.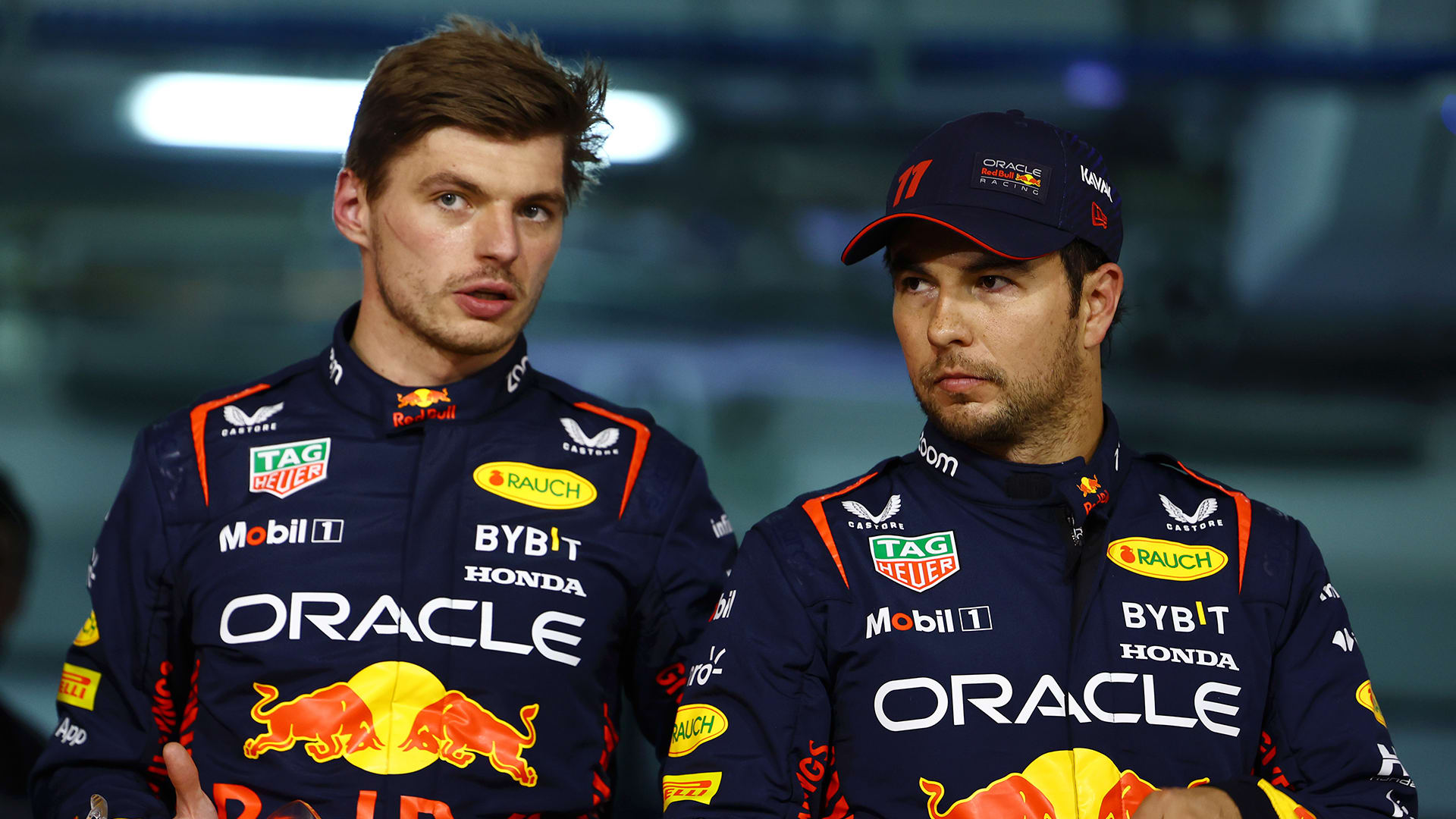 Horner further revealed in the interview that Perez needs to 'let go' of his championship dreams and help the team by 'just be free to drive.'
"But as I say, I think now there is that separation in the points, that may actually take the pressure off him a little and the expectation he's putting on himself, he needs to let go of that now and just be free to drive."
By relieving the pressure on Perez and telling him to focus on the team, Horner shows what the Red Bull team expects from the Mexican.
Sergio Perez will now hope to help his team by collecting as many points as possible and Serio will have the opportunity to do so at the upcoming Canadian Grand Prix on June 18.