Richard Sherman points fingers at Chiefs' Patrick Mahomes, Bills' Josh Allen for Lamar Jackson's contract negotiations delay
Richard Sherman, the former San Francisco 49ers cornerback, raised some eyebrows by pointing fingers at two of the NFL's most promising quarterbacks, Patrick Mahomes of the Kansas City Chiefs and Josh Allen of the Buffalo Bills, for the delay in Lamar Jackson's contract negotiations.
Jackson and the Ravens are yet to finalize a deal as he has been in search of a whopping long-term contract. The team put a non-exclusive tag on the veteran QB before the start of the legal tampering period.
The ace QB had the opportunity to sign a three-year, $133 million fully-guaranteed deal from the Ravens that would pay him $44.3 million per year, albeit he turned down the offer as he might be seeking a massive deal like Cousins' and Watson's or bigger than them.
Why did Richard Sherman blame Patrick Mahomes and Josh Allen for Lamar Jackson's contract negotiations?
Amid Lamar Jackson and the Ravens trade issue, many claimed that Jackson's asking price is too high, albeit former cornerback Richard Sherman took the Ravens QB's side and blamed veteran QB like Patrick Mahomes and Josh Allen for being failed to capitalize on fully guaranteed deals like Kirk Cousin's.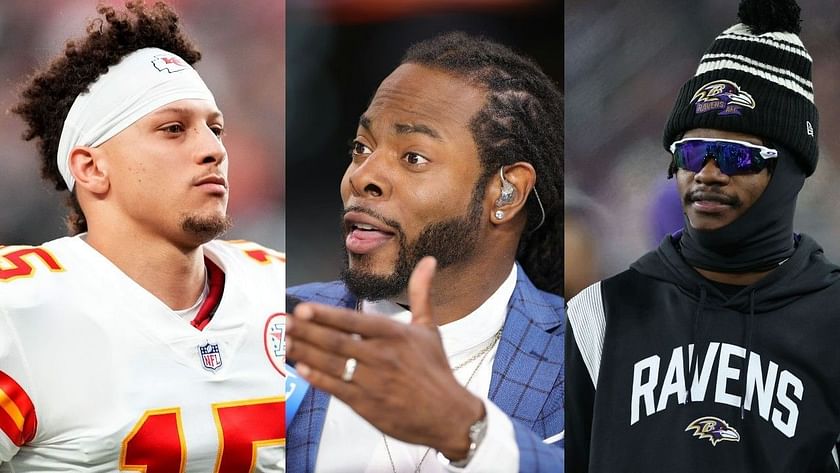 "What pissed me off is when Kirk Cousins got his fully guaranteed deal I thought all the quarterbacks from then on we're gonna be like, hey, if it ain't guaranteed I ain't taking it then Mahomes took that BS deal, just 10 years and wanted to look like half a billion like, but if you get half of that, well, the guaranteed everybody's happier that says President but when he didn't set it in Josh Allen didn't set it. Now Lamar is trying to set it after the Deshaun's already set it, and they're like, nah", Sherman stated.
.@RSherman_25 and @CalvinJohnsonJr speak how previous QB contracts have set the precedent on @LJ_Era8 not getting a fully guaranteed deal pic.twitter.com/vzadfWdwOu

— The Volume (@TheVolumeSports) March 24, 2023
Sherman disclosed his skepticism of any team acquiring Jackson for just two first-round picks though it is also the usual price for a top pick used to take a rookie QB.
Cousins signed a lucrative three-year, fully-guaranteed $84 million contract in 2018 with the Vikings. Deshaun Watson received an even bigger deal as he signed a five-year, fully-guaranteed $230 million with the Browns.
Meanwhile, Mahomes signed a ten-year, $450 million deal with only $141 million guaranteed in 2020, making him the fifth-highest-paid QB even being the statistically best quarterback.
Similarly, Allen signed a six-year, $258 million extension with only $100 million guaranteed in 2021, making him the sixth-highest-paid QB even being the second-best in his position.
Only Kirk Cousins, Aaron Rodgers, and Deshaun Watson only have been successful in signing fully-guaranteed contracts in the history of the NFL.
These deals could have been a shift in the market price for the QBs towards fully-guaranteed deals, albeit Mahomes and Allen couldn't capitalize on that opportunity.