The NBA rookie class of 2023 has made it known that they prefer LeBron James to Michael Jordan. Seven out of ten rookies, including the top three choices Victor Wembanyama, Brandon Miller, and Scoot Henderson, selected LeBron as their favorite player in an interview with Complex Sports at the NBA drafts.
Although Miller regards Paul George as his own GOAT, he still chose LeBron over Jordan, which is important to note. Interestingly, Jalen Hood-Schifino, a first-round choice by the Lakers, was one of the three athletes to pick Jordan over LeBron, but he ought to think again before training camp starts.
Victor Wembanyama weighs in on LeBron vs Jordan
LeBron James and Michael Jordan's continuing argument about who is the greatest basketball player of all time has taken an intriguing turn because of the recently concluded 2023 NBA Draft. To the dismay of MJ supporters, top draft selections Victor Wembanyama, Brandon Miller, and Scoot Henderson all supported LeBron.
These new rookies overwhelmingly preferred LeBron over Jordan during the red-carpet interviews. LeBron received an 8-3 vote among the featured voters in the clip, while a few others supported MJ.
Notably, Lakers rookie Jalen Hood-Schifino chose Michael Jordan as his GOAT, going against the grain. It's important to note that the interviews probably occurred before the draft, so Hood-Schifino's support may have changed after he discovered he would be teaming up with LeBron in Los Angeles.
This tiny sample size shouldn't be interpreted as a conclusive conclusion, but it does provide insight into the viewpoint of the younger generation. LeBron has a special place in the hearts of many of these rookies because they watched and idolized him as children. Regardless, MJ fans might not be satisfied with the result.
Who are the top 3 picks in the NBA draft?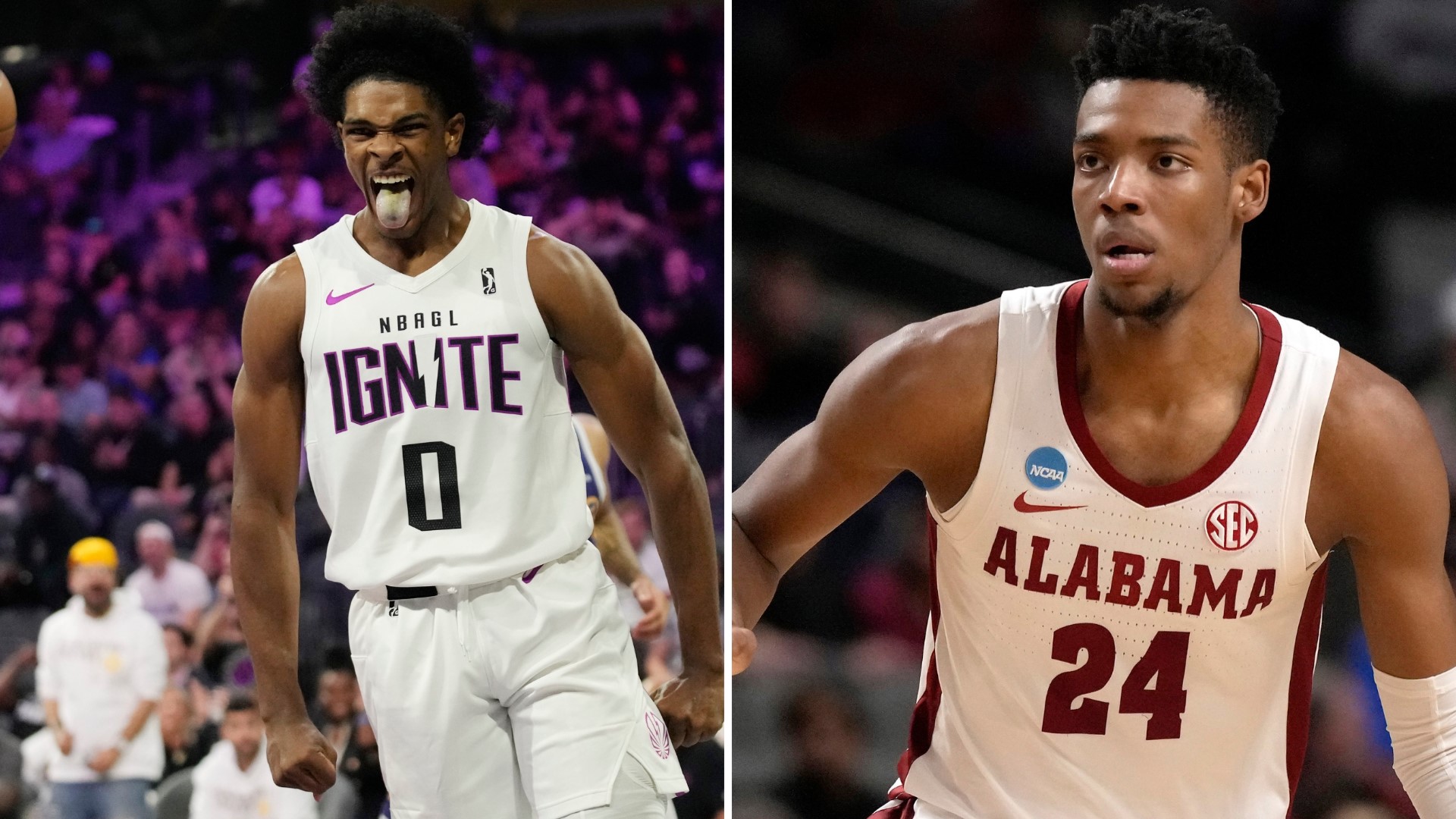 When the San Antonio Spurs chose Victor Wembanyama from Metropolitans 92, they made a huge decision. The highly coveted 7-foot-5 center, who was selected first overall in the draught, dominated the French league and offers the Spurs tremendous potential.
With the second pick, the Charlotte Hornets selected Alabama's Brandon Miller, bringing a skilled player to their squad. Miller is a bright prospect who can make a variety of contributions to the team's success thanks to his abilities and adaptability.
By selecting Scoot Henderson, of the G League Ignite, from their 3rd pick the Portland Trail Blazers made the right decision. Henderson is an intriguing acquisition to the Blazers, giving them a dynamic presence in the backcourt thanks to his great playmaking skills and scoring abilities.