The twenty one year old Tyler Herro is a professional basketball player of the National Basketball Association (NBA). Hailing from Wisconsin, United States he plays as a shooting guard position holder for the Miami Heat. He started out his career through college basketball and his mates nicknamed him as Boy Wonder.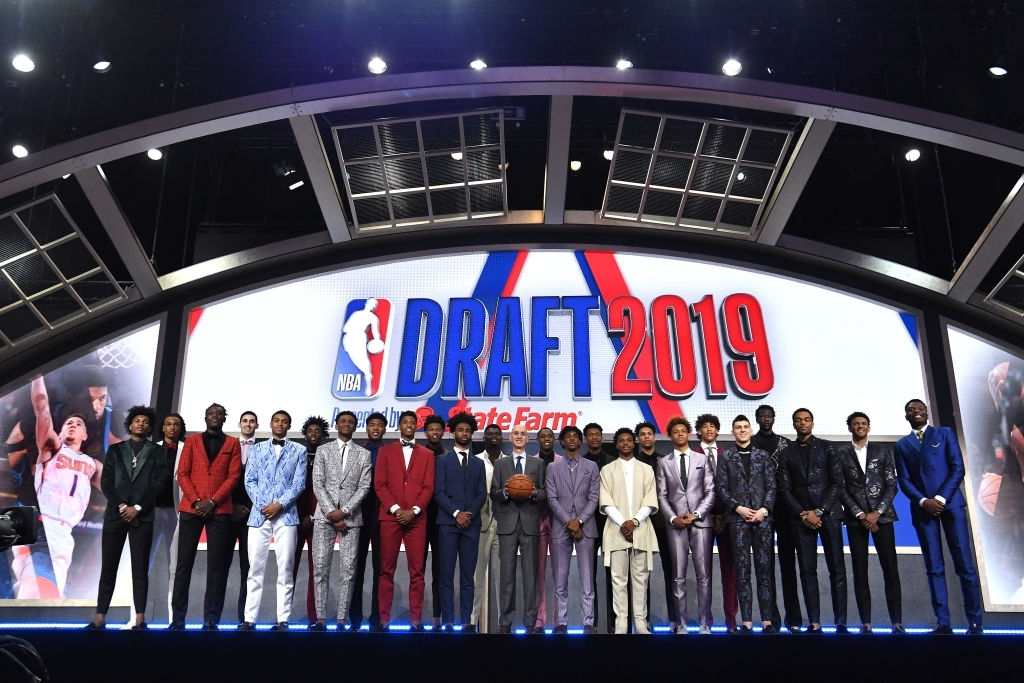 He got selected as the thirteenth overall pick by the Miami Heat in the 2019 NBA Draft. His promising talent is assuring enough to conclude that Tyler Herro Net Worth is soon going to skyrocket northwards with time.
A Glance at Tyler Herro's Asset Accumulation:
| | |
| --- | --- |
| Name | Tyler Herro |
| Net worth | $750,000 |
| Age | 21 (born on Jauary 24th, 2000) |
| Relationship status | dating Katya Elise Henry |
| Source of wealth | Professional Basketball, Brand Endorsements |
| Salary | estimated $4 million |
| Endorsements | Nike |
| Endorsement earnings | Unknown |
| Philanthropy | T.Herro Foundation |
What is Tyler Herro N
et Worth in 2021?
A budding basketball player  of high potential and prospect, Tyler has been delivering quite impressive performance already. As of now, our researchers at Sportszion estimate Tyler Herro Net Worth to be around $750,000 as of current date.
Tyler Herro's
 Sources of Wealth:
Let us now take a look at the sources from which the NBA prospect accumulates his abundant wealth.
Tyler's current contract with Miami Heat happens to be a deal for a tenure of two years. He signed the contract in the year 2019 and it  is worth $7.5 million. As of his salary, Herro is estimated to draw somewhere around $3.7 million per annum.
Tyler Herro's Endorsement Deals:
Official: Miami Heat sharpshooter Tyler Herro has signed a multi-year shoe deal with Nike. pic.twitter.com/ezBe1sWV2Q

— Nick DePaula (@NickDePaula) August 6, 2019
During his rookie year, fortune favoured Tyler somehow. He is considered to be the last lottery pick amidst his draft class peers to land a contract from sneakers. Furthermore, the surprise came through as multi year shoe deal with Nike.
Nike signed Tyler up after his woderful display of performance in the Summer League. He is often seen to sport Nike sneakers and also switch between signature models such as Nike Kobe Proto V and Nike Zoom Freak 1.
How Tyler Herro Spends His Millions?
Now that we know where all the wealth comes to Tyler Herro from, let us glance through how and where he spends it all.
Tyler Herro's Luxurious Mansions:
It has been reported that Tyler lives in an apartment in Miami and pays an yealry rent of  $60,000.
Tyler Herro's Car Collections:
As per reports and statements from Tyler himself, we see that he owns a couple of real classy four wheeler hot rods. One of the two cars in his garage are a Mercedez S Class S63 AMG 2020. The car comes at a price of $200,000.
The other four wheeler in his collection happens to be a Wrangler customized Jeep that he purchased for a value of $60,000. The window tints of the jeep comes at a cost of $300 as per sources suggest.
Tyler Herro's Luxurious Lifestyle:
We often say that there is a right time for everything. But what if the rightfully required things arrive to us at an early time? Well that exactly is what Tyler goes through. The young NBA star has started off in so much success that he seems to have gotten wings with his initial years of drawing salary out of professional basketball.
Other than his high range priced cars or apartment, he is reportedly an open heart spender on stylish apparel. Also, he purchased a $5000 Gucci purse  and a Porsche worth $80,000 for his mother. His father also owns a JMC Truck worth $40,000 which his son gifted him.
Dining out is one of his most favourite things and he reportedly spends around $10,000 when he choses to do so. On top of that, the nutritionist of the Miami Heat also happens to be the private chef of Tyler receiving a salary of $20.000 a month.
Tyler Herro's Non-profitable Investments: The Charity Work
We've joined in with fellow athletes to aid in relief efforts. Please consider making a donation to enter to win a signed jersey by Tyler. All funds will go directly to the Center for Disease Philanthropy, helping aid in COVID-19 relief efforts.

— T. Herro Foundation (@HerroFoundation) March 20, 2020
Regardless of his rise to fame within a very short span of time, Tyler has been a kind giver to the community as well. He earned a lot of love, blessings and best wishes from his fans after he set up the T.Herro Foundation. This foundation reportedly aims to bring a developmental change in the lives of the future generation.
Tyler's
girlfriend, Katya Elise Henry's Net Worth:
Congrats to Tyler Herro and Katya Elise Henry pic.twitter.com/toQhTLC0ev

— NBA Central (@TheNBACentral) June 5, 2021
The fitness model and social media star hailing from America, Katia Elise Henry happens to be the girlfriend of the young NBA star Tyler. Our researchers at Sportszion estimates Katya's net worth to be around $3 million.