Kyle Kuzma Girlfriend: Winnie Harlow and Other Eccentric Relationships – All You Want to Know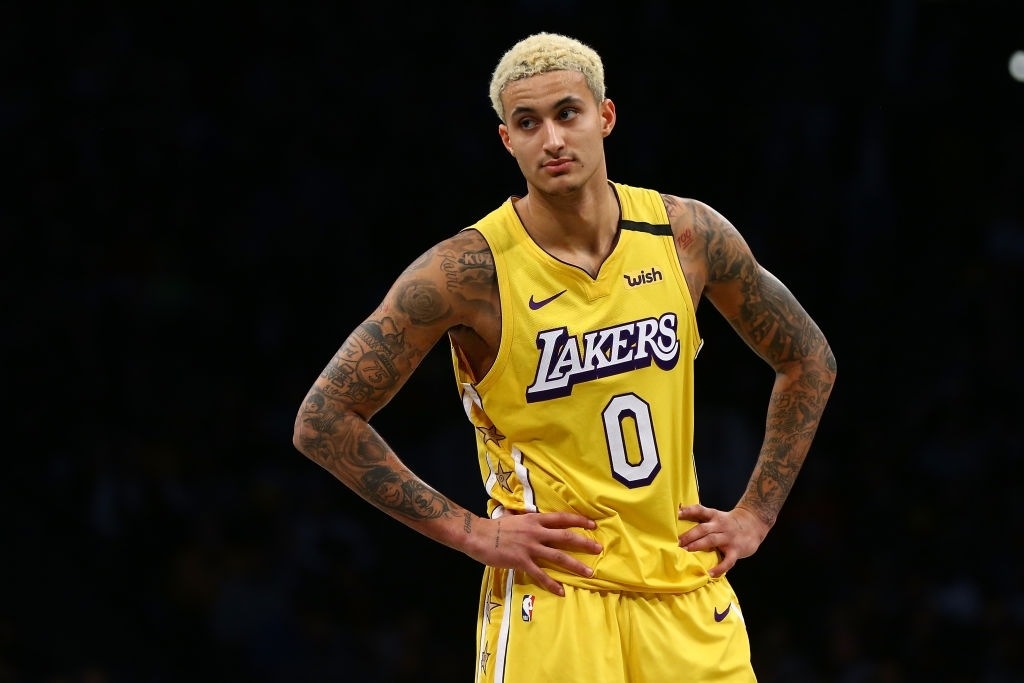 Kyle Kuzma, one of the star players of the Los Angeles Lakers' is seen to be hitting the news in present times. He is reported to have a pretty impressive love life and association with a fair number of ladies.
It is confirmed that Kyle Kuzma is currently not single. The 25 year old, is in a relationship with Winnie Harlow at present. Previously he has been associated with four more women namely, Vanessa Hudgens, Kendall Jenner, Katya Elise Henry and Nicole Shiraz.
Let us take a look at Kyle's happening love life with current partner Winnie Harlow. Towards the end, we will catch little glimpses of the other women's association with him.
Kyle Kuzma girlfriend: Winnie Harlow
Winnie Harlow is a Canadian fashion model. She is also a public speaker on the skin condition of 'vitiligo'.  According to reports, she has been spending the quarantine period in Los Angeles entirely with Kyle. The couple has also been sharing content together on social media very actively.
Kyle Kuzma girlfriend: Winnie Harlow facts at a glance
Full Name: Chantelle Whitney Brown-Young
Nickname: Winnie Harlow
Birth Date: July 27, 1994
Age: 25 years
Height: approx. 5 ft 9 in (175 cm)
Weight: approx. 58 Kg (128 lbs)
Horoscope: Leo
Birth Place: Toronto, Canada
Father's Name: Windsor Young
Mother's Name: Lisa Brown
Siblings: Christina Harlow
Nationality: Canadian
Ethnicity: Mixed
Religion: Christianity
Education: Drop-out
Profession: Model and Public Spokesperson
Build: Hourglass
Eye Colour: Dark Brown
Hair Colour: Black
Active Years: 2014 – present
Sexual Orientation: Straight
Relationship Status: In a Relationship
Ex-boyfriend: Wiz Khalifa
Children: None
Net Worth: $3 million
Social Media: Instagram
Famous As: Fashion Model
Tattoos: None
Body Stats of Winnie Harlow, Kuzma's girlfriend
The phenomenal Canadian fashion model stands approximately 5 ft 9 in (175 cm) tall. Her body statistics are approximately 34 inches (86 cm), 26 inches (66 cm) and 39 inches (99 cm) respectively for her chest, waist and hips. Winnie weighs approximately around 58 Kg (128 lbs) currently. She possesses natural black hair and her eyes are a vibrant dark brown in colour.
Kyle Kuzma Girlfriend: Winnie Harlow's early life and education
View this post on Instagram
Winnie Harlow was born in Toronto, Canada, on July 27, 1994. Both her parents Windsor Young and Lisa Brown live in Canada. Her parents named her Chantelle Whitney Brown-Young which she later changed to Winnie. She has one sibling named Christina Harlow. The family belongs to Jamaican descent.
At a very early age, Winnie was diagnosed with a disease known as 'vitiligo'. This chronic skin condition results into several parts of the body getting affected by white pigmentation.
Winnie has relentlessly suffered bullying and verbal slurs from peers in her schools due to her disease. She was required to change schools quite often.
How did Winnie Harlow become Kyle Kuzma's girlfriend?
View this post on Instagram
In September, 2019 Kyle Kuzma and Winnie Harlow met at a Fashion Week party. In April, 2020 the couple started dating officially after moving in together due to the Covid-19 pandemic.
Kyle Kuzma and Winnie Harlow current status:
View this post on Instagram
Social media posts of Kyle and Winnie already suggests us the blooming love between the couple. Winnie arranged a surprise birthday wish for Kyle. She hired an airplane to fly over his resort with a broadcasting message, "Happy Birthday King Kuz, I love you — Winnie".
This gesture  just shows us the effort given into the little things of a relationship that make every moment worth the effort.
View this post on Instagram
NBA declared the allowance of bubble guests for teams that qualified for the play offs. As soon as this was put into effect, Winnie Harlow was seen to have joined Kuzma in Orlando to spend the rest of the time together.
As of now, Kyle Kuzma and Winnie Harlow are looking pretty stable in their relationship. The couple is seemingly blooming with grace wherever life seems to plant them.
Regardless of the ongoing pandemic, the couple somehow managed to stay together instead of isolating in different parts of the world.
Kyle Kuzma girlfriend: Winnie Harlow's career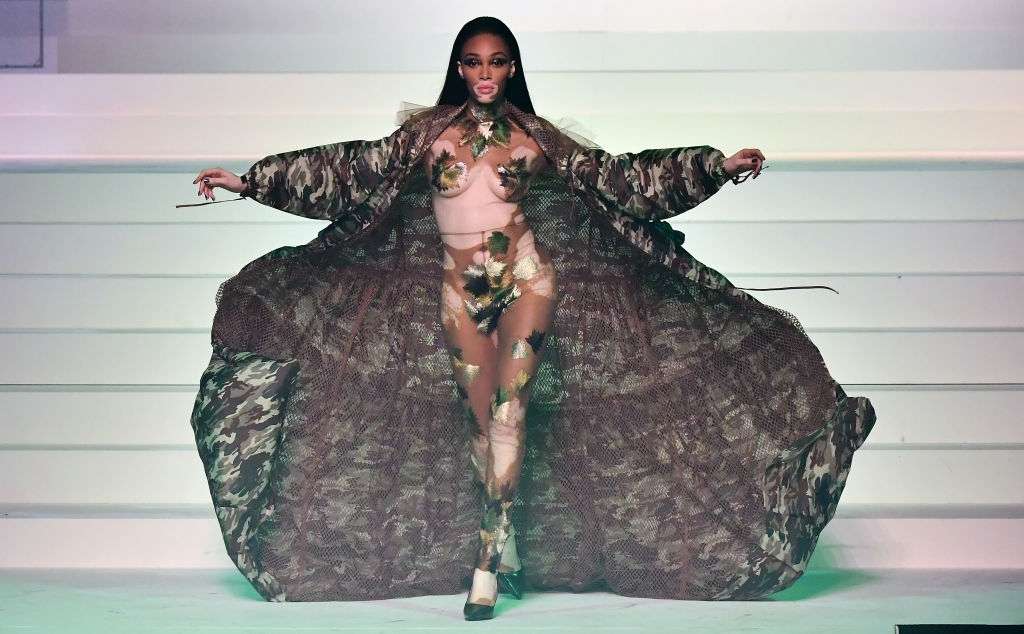 At age 16, a local Toronto journalist shared Winnie's life story through a YouTube video that went viral. This video was responsible for her name resonating around the social media.
Her emerging online success caught the attention of American television personality and model Tyra Banks. She invited Winnie to compete in the 21st cycle of the television show, America's Next Top Model.
Winnie got a big break in the fashion industry sometime later under the guidance of  Nick Knight, a highly esteemed British fashion photographer.
Kyle Kuzma girlfriend: Winnie Harlow's philanthropic works
Winnie Harlow is also a regular public speaker raising awareness and positive outlook towards the 'vitiligo' skin disease. She has been able to inspire a number of other people who have been diagnosed with similar condition.
Kyle Kuzma girlfriend: Winnie Harlow's net worth
Winnie Harlow is reportedly associated with a variance of professional works from where her earnings prove to be more than decent. She has an estimated worth of $3 million as per, 2019. She is one of the top fashion models of Canada who draws a salary of over $200k.
Signing deals with a huge number of famous modelling agencies have resulted into majority of Winnie's earnings. She also earns a certain amount out of her guest appearances in celebrity music videos.
Let us now glance through the other women associated with Kyle:
Kyle Kuzma girlfriend: Vanessa Hudgens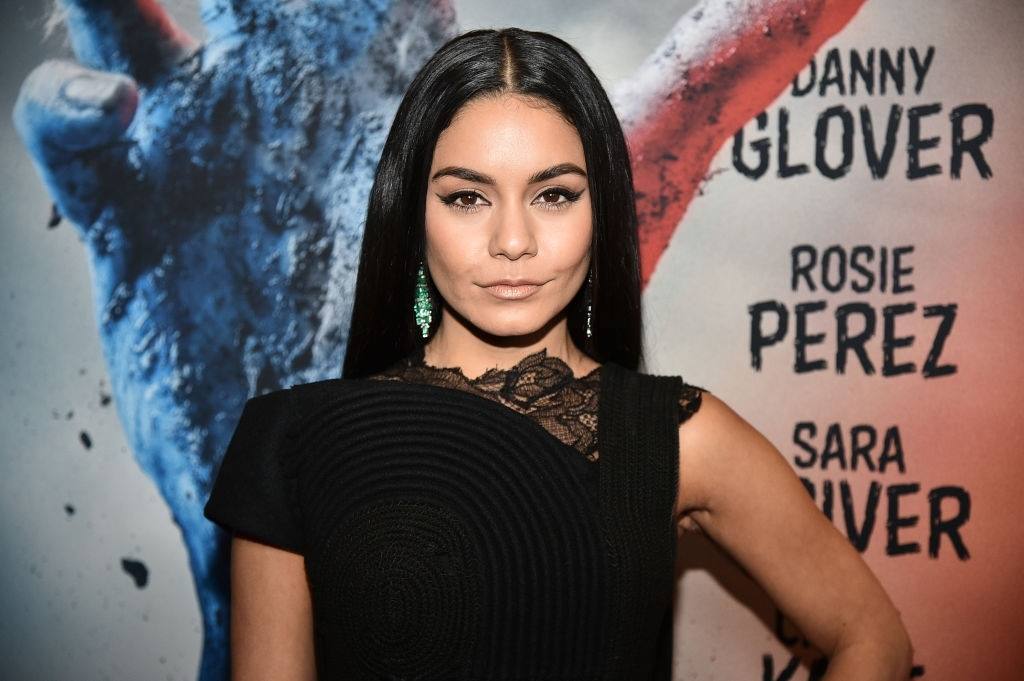 Quite earlier in the year 2020, American actress Vanessa Hudgens split her nine-year long relationship. After that, she was spotted to be hanging out with Kyle Kuzma.
Kuzma and Hudgens have been spotted together a number of times that struck up rumors of a possibly new couple in making. After a short while, there were no rumors of similar kind anymore so the aspect of the two turning into a couple can be ruled out.
Kyle Kuzma girlfriend: Kendall Jenner
Lakers' Kyle Kuzma Spotted on Yacht with Kendall Jenner https://t.co/KSLcVJJzV8

— TMZ (@TMZ) July 9, 2019
The American model and media personality Kendall Jenner was assumed to be dating Kyle Kuzma. This was after an event in 2019 where the two were spotted on a luxurious yacht in Malibu. Furthermore, after docking they were again spotted attending a house party together with friends.
There is no romantic relationship involved between them. It has also been stated that after coming out of the relationship with NBA star Ben Simmons, Kendall is "enjoying being single for a while". Moreover, she spoke out publicly about how she is aware of her quick loss of interest while dating.
Kyle Kuzma girlfriend: Katya Elise Henry
View this post on Instagram
The fitness model and social media star hailing from America, Katia Elise Henry dated Kyle Kuzma for quite a few months. She is Kuzma's first known partner since the inception of his NBA career.
However, the couple split up on bad terms and Katya went back to completely focus upon becoming a fitness model. Few months after their break up, Katya posted a YouTube video where she claimed that Kyle could not handle her when they were together.
Kyle Kuzma girlfriend: Nicole Shiraz
View this post on Instagram
Australian supermodel Nicole Shiraz and Kyle were spotted having dinner together in Los Angeles and Sydney. As a result, the couple was rumored to be dating but they have not been pictured together.
Nicole reportedly mentioned that she is "focusing on her career" and denied the surrounding speculation of any love attachment with Kyle.
Kyle Kuzma's career at a glance
The inception of Kyle Kuzma's basketball career dates back to the year 2013 at the University of Utah. In the year 2017, Kyle joined the Los Angeles Lakers and is a member for the third straight season. He plays in power forward or  small forward position.
His current streak and tenure at the club has brought upon him a lot of positive critical appreciation. He is one of the top players of the team after the usual ones like LeBron James and Anthony Davis.
Kyle Kuzma's career at present looks good. However, he must not cease to be a consistent performer if he wishes to achieve his desired title of becoming an NBA star.