In a groundbreaking announcement, Logan Paul and KSI's PRIME Hydrate, the renowned hydration beverage brand, solidified its presence in the energy drink industry by striking exclusive sponsorship deals with two UFC champions, Israel Adesanya and Alexander Volkanovski.
The news was revealed by none other than popular influencer Logan Paul, who proudly introduced Adesanya and Volkanovski as the first official athletes representing PRIME.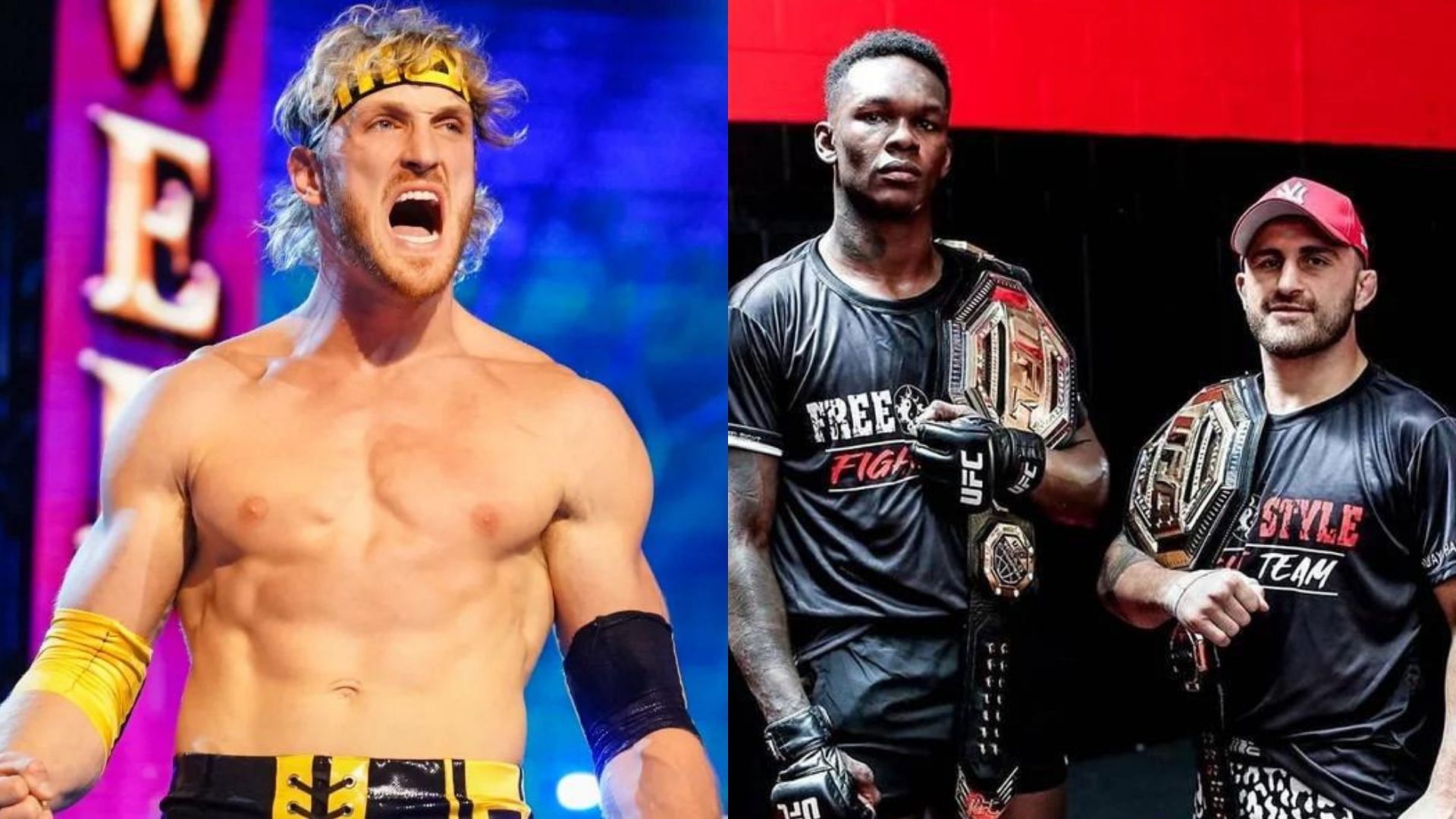 Is Prime Hydrate the first energy drink to feature UFC athletes?
Prime Hydrate stepped into the ring and unleashed a knockout punch with their collaboration with none other than UFC champions Israel Adesanya and Alexander Volkanovski. Talk about making an entrance! This dynamic duo has the fans going wild, cheering from the stands and fueling the hype machine.
However, Prime Hydrate is not exactly breaking new ground as the first energy drink to enter the octagon with UFC athletes.
𝐏𝐑𝐈𝐌𝐄 𝐎𝐟𝐟𝐢𝐜𝐢𝐚𝐥 𝐀𝐭𝐡𝐥𝐞𝐭𝐞𝐬! 👊 pic.twitter.com/4eLmYrDRFK

— DrinkPrime (@PrimeHydrate) June 4, 2023
Nope, there have been other contenders in the energy drink arena who have locked horns with UFC fighters before. It's like a fierce cage match where different brands duke it out for sponsorship glory.
Yet, how did PRIME Hydration manage to carve its place as a dominant player in the energy drink industry? While the substantial social media followings of Logan Paul and KSI undoubtedly contribute to the brand's success, the appeal extends far beyond that. The viral sensation sparked by PRIME's new athletes has propelled the brand to new heights, leaving a lasting impact on fans and followers alike.
Details on Prime's collaboration with UFC champs?
Witnessing the union of Adesanya and Volkanovski, two titans in the UFC, under the banner of PRIME Hydrate, fans couldn't help but express their unwavering approval.
The limited stock frenzy that ensued in British stores months ago further solidified the brand's international allure, demonstrating its popularity and high demand. The global appeal of PRIME Hydration is reinforced by the diverse backgrounds of its ambassadors.
Adesanya and Volkanovski, known respectively as 'The Maverick' and 'The Nightmare,' hail from different continents, adding an intriguing dynamic to the brand.
PRIME's two very well-known sports sponsorship associations, one as the hydration partner for the globally recognized Arsenal FC and the other one as the energy drink partner for the UFC, further highlight its super-adaptability.
The reach of Logan Paul and 'JJ' extends beyond their colossal YouTube channels, transcending into the realm of boxing and contributing to their widespread appeal. As industry juggernauts who have mastered the art of creating viral content, their natural aptitude for launching successful business ventures shines through their association with PRIME Hydrate.
With the inclusion of Israel Adesanya and Alexander Volkanovski as the first official PRIME athletes, the future is bound to be a thrilling adventure.