Draymond Green appears to be expressing words of affection and a bond of friendship for his new teammate, Chris Paul. Recently, the Golden State Warriors forward, Green, surprised the NBA world by discussing his goal for the next season: helping his teammate secure an NBA championship ring.
Green and Paul were once bitter rivals when they played for different teams, but now they will be teammates on the Warriors. They have become friends who want to support each other in achieving greater success in their careers.
Draymond Green wants to help Chris Paul
Draymond Green's goal for the upcoming season is to help Chris Paul win his first championship after Paul was traded to the Golden State Warriors during the offseason. On April 23, 2020, Green told his former teammates, Matt Barnes and Stephen Jackson, 'I don't like (Chris Paul) at all; we don't have a good relationship at all.'
Now both players have reportedly started to mend their friendship as the Golden State gets ready for the 2024 season. NBA republic posted a tweet alongside the video where he stated his goal saying, "My goal this year is to help Chris Paul get his first championship. I look at this as one of the most important years of my career. My goal is that we can help Chris Paul get his first championship."
Draymond Green on CP3:

"My goal this year is to help Chris Paul get his first championship."
pic.twitter.com/lpHA4DPn7w

— NBArepublic.com (@nba_republic) September 12, 2023
Chris Paul has been a player for contending teams since 2005, including the Los Angeles Clippers, Houston Rockets, and Phoenix Suns, but he's yet to win an NBA championship.
Has Chris Paul ever come close to winning the NBA championship?
In sports, so many great players have retired from active careers without winning a team glory despite their talents. Though not completely Paul's story because he is still active in the game. Paul however came very close to winning the NBA championship in 2015 when he led the Los Angeles Clippers to the Western Conference Finals.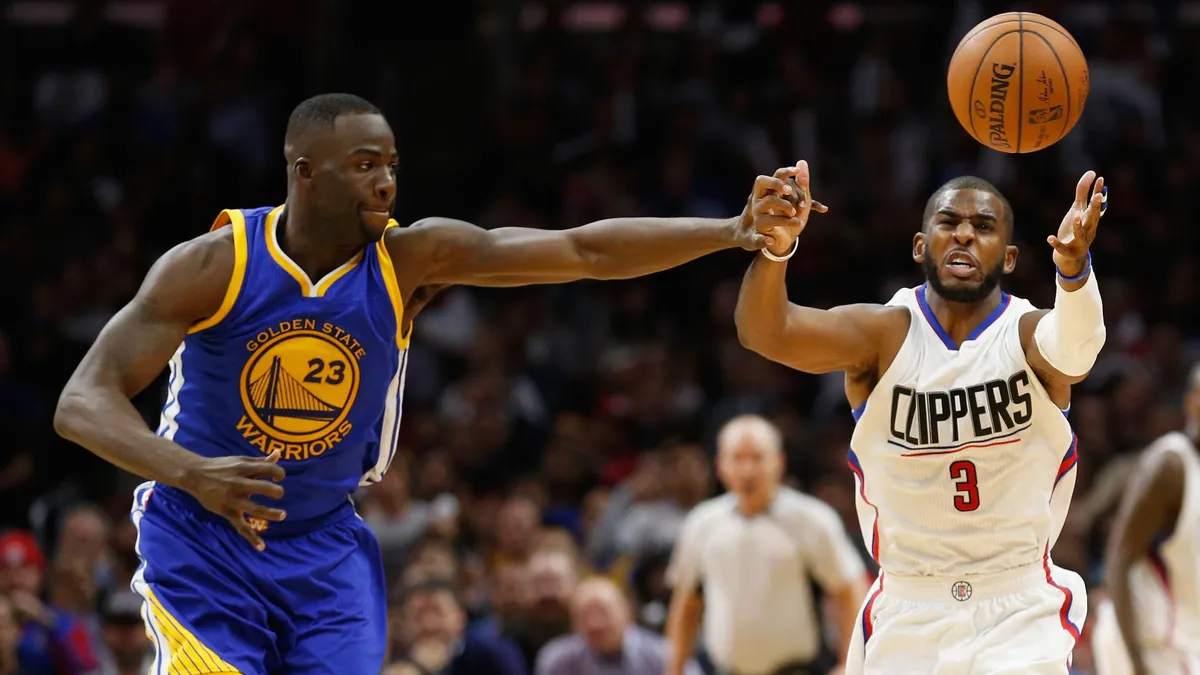 Even though he has not won an NBA championship, he is still regarded as one of the greatest players in the history of the NBA. He has been a nine-time All-Star and was named the NBA's Rookie of the Year in 2006 when he started playing in the league. What do you think about Draymond's next season's goal? Leave your take with us in the comment section.