God Shammgod appeared on the Knuckleheads Podcast a few weeks earlier where he praised the Mavericks superstar Kyrie Irving. Shammgod praised Irving on his ball handling skills and called him the second-best dribbler in the league. The inventor of the dribble move "Shammgod" is right so in his praises as Kyrie is considered to one of the top ball handlers in the league right now.
Now after weeks of receiving praises from Sham, Kyrie jumped into the ongoing beef between popular sports analyst, Stephen A Smith and NFL legend Terrell Owens. He gave out his opinion on Smith's post and suggested him to end their disagreement instead of making a scene on social media.
Kyrie Irving plays peacemaker
The beef between sports analyst Stephen A Smith and Terrell Owens has been going on for some time now. The dispute started because of an old ESPN video where Owens could be seen commenting about Smith.
This invoked Smith's sarcastic responses which sparked an indirect online posting segment by both the parties involved. However, both Owens and Smith seemed reluctant to back out from the dispute and the to and fro of comments continued.
Now as the most recent development, it appears that Kyrie Irving has stepped in between the beef of Smith and Owens to act as a peacemaker. He called out Smith and asked him to act mature and clear the air without the unnecessary social media antics. Smith's response was polite in the least as he told Irving that he doesn't know the whole story.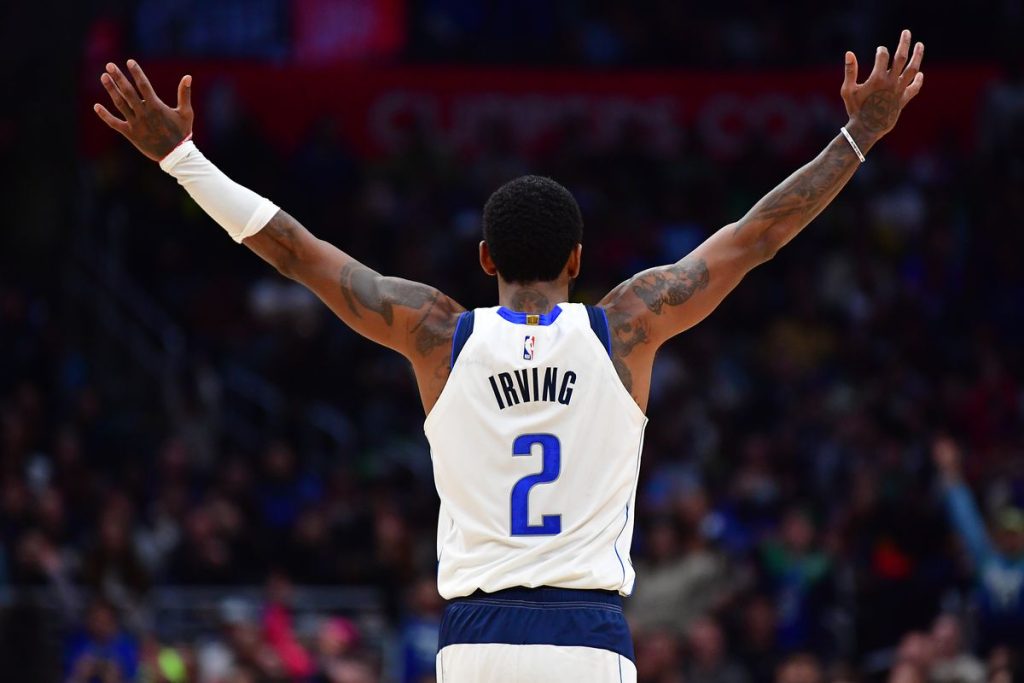 However, he acknowledged Kyrie's efforts and wrote, "You are right bro! I'm man enough to admit that. I will stand down." This possibly means the end of the beef from Smith's side and the Mavs star can take the credit for it.
Mavs coach God Shammgod high on Irving season
God Shammgod made an appearance on the popular Knuckleheads Podcast where he talked about a lot of things. He spoke on Kyrie Irving and his time since he joined the Dallas Mavericks. Shammgod is the current player development coach, and he had a lot of praise for the former Nets and current Mavs star.
"It's just amazing to see the things that he can do. He's one of the people that got it all. It ain't just ball handling; he has got all the layups, shots, everything.", Shammgod praised Irving.
Dallas Mavericks has had a rough run last season in the NBA and their fans were disappointed a lot. Having top tier talents like Kyrie Irving and Luka Doncic surely makes one have high expectations. However, we can take it as a season where Uncle Drew was getting used to his new team and it surely looks like the upcoming season will mark his redemption arc.
What do you speculate of Kyrie Irving's upcoming season with the Mavs? Do you think they can win the championship this time? We would love to hear your opinions on this one, so drop down in the comments and share with us.