Argentina star Lionel Messi is enjoying his time at Inter Miami after his move to the club he has managed to win the league cup and now has his eyes on Major League Soccer. He and his team have a match against LAFC on Sunday. Inter Miami was supposed to stay at the Santa Monica Hotel in California but the team has now changed their decision and canceled the plan to do so.
Why did Messi and his team decide to do so? What remains untold is the reason behind Inter Miami's decision to not stay at the Santa Monica Hotel prior to their upcoming match.
Why did Lionel Messi cancel his Santa Monica hotel stay? Explained
The workers at Santa Monica went on a strike on Saturday to demand higher wages. With inflation being a big problem all across the world it has become difficult for unskilled labor to keep up with their daily needs. The employees at the hotel have taken to the streets to tackle this problem and demand higher pay. They marched from Viceroy Santa Monica at 1819 Ocean Ave., to the Fairmont Miramar Hotel & Bungalows at 101 Wilshire Blvd. Every worker from front desk agents to dishwashers was involved in this march.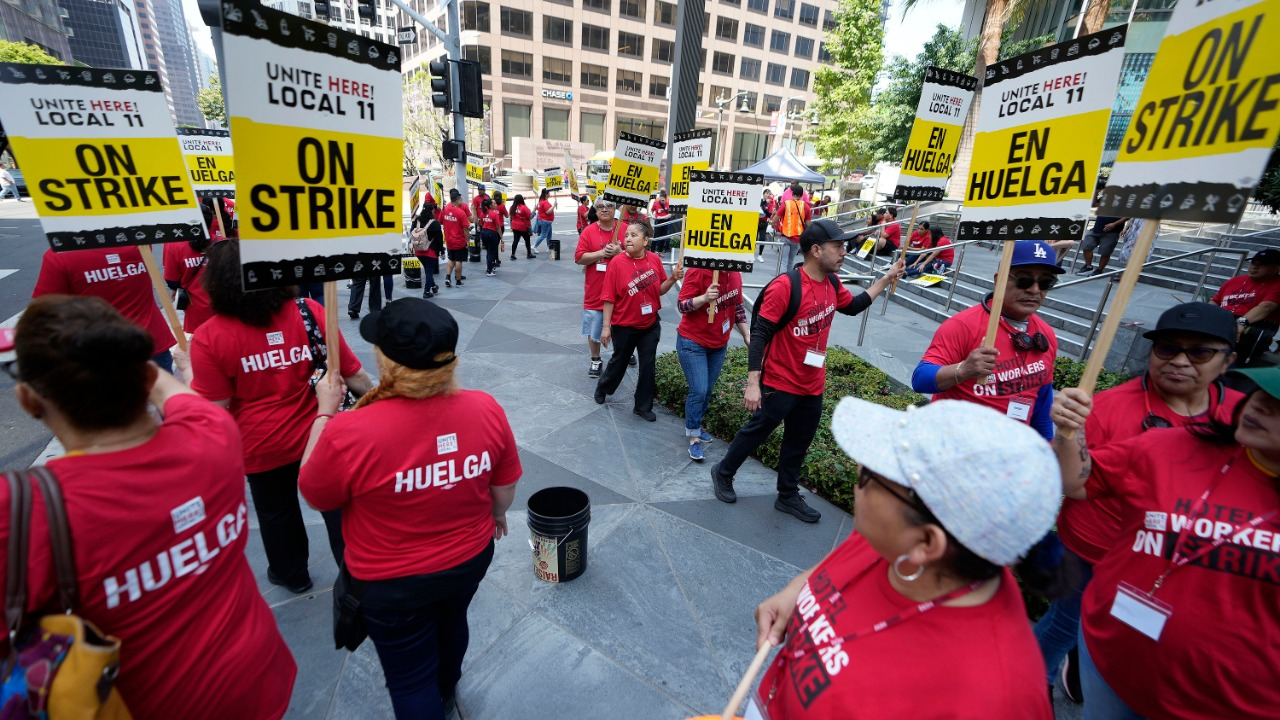 Things have aggravated as police have started to take violent measures against the workers tackling them to the ground and assaulting them. A cell phone video showed the organizer Noel Rodriguez being a victim of police brutality. "Hotel security assaulted us," Rodriguez said.
Lionel Messi's Inter Miami show support to worker strike in LA
The workers knew about Lionel Messi and his team's plan to stay at the hotel thus they requested the Argentine not to do so and support them in these times. Messi accepted the request and the team decided to move from the hotel. This is a big win for the workers as an icon like Messi supporting them will get them a lot of audience from all over the world.
"Thank you to the great Lionel Messi and his teammates for agreeing to move from the hotel and stand in solidarity with striking workers!" said the union. The Major League Soccer Players Association also supported Inter Miami's decision, "The MLSPA is proud to stand with the striking workers at the Fairmont Miramar and other LA area hotels, and we applaud the decision by MLS and Inter Miami to change hotels this weekend," said the MLSPA. Lionel Messi's decision helped the workers get support all over Twitter and hopefully his involvement will help them achieve their goals.