UFC Welterweight Champion Kamaru Usman has reiterated that it is more important to have three African champions in the UFC than to receive 100 million dollars.
The UFC is a global organization. The promotion is notoriously good at finding the best fighters around the globe and signing them up. One key metric of this globalization is the presence of three African champions amongst the eight divisions. Cameroon's Francis Ngannou has been the Heavyweight Champion of the World for almost two years now, whilst Middleweight Champion Israel Adesanya and Welterweight Champion Kamaru Usman, both ethnically Nigerian, have swept their divisions clean for almost three to four years.
Their dominance is so out of reach that they are currently lapping their respective divisions. This dominance often prompted the speculation that they could be fighting each other, given that someone changes their weight class. Usman has always turned down the possibility, and his stance was no different in a recent interview, "If they offer us a 100 million dollars, then I and Izzy are gonna have to talk about it in the back (laughs). You got mom and dad living up there, somewhere nice, so you know(laughs)"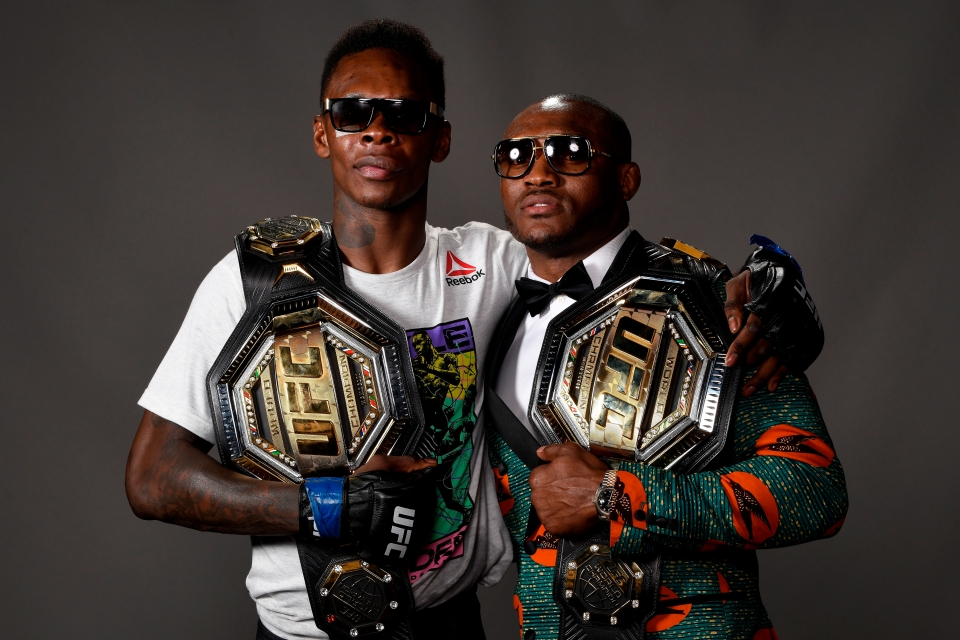 "But right now, it doesn't make any sense for me. I've said this before, two Nigerians having the belt is more important than me having both belts. Three Africans having three belts is more important than one of us have all three belts."
Usman is set to fight Leon Edwards at UFC 278, as the Nigerian Nightmare looks to extend his reign at the top. He is also currently ranked as the number one pound-for-pound fighter in the world, with his African brethren also being on that esteemed list of fighters.