Criticism has always been part of the bane of tennis. When Roger Federer founded the Laver Cup, he said he wanted it to be a catalyst for younger players to learn from players of all ages. But French Journalist Benoit Maylin sees it as Roger Federer's "Megalomaniac side", which has left many tennis fans in shock.
Roger Federer, twenty-time Grand Slam winner has always participated in the Laver Cup, pairing up Team Europe but this year he participated through promotion and advert. And he watched his Team Europe been trashed by Team World in a 13-2 thriller.
Roger faces harsh criticism over Laver Cup's star studded nature
French journalist Benoit Maylin in his podcast sensationally attacked Roger Federer over Laver Cup star studded nature. According to the Frenchman, the Roger Federer would be a megalomaniac, while Novak Djokovic would be the clean face of tennis.
"The older I get, the more I begin to ask myself questions about the image I have and had of Roger Federer and Novak Djokovic. The further we go, the more I realize that Novak Djokovic is the clean man, the image man of this sport," Benoit Maylin said.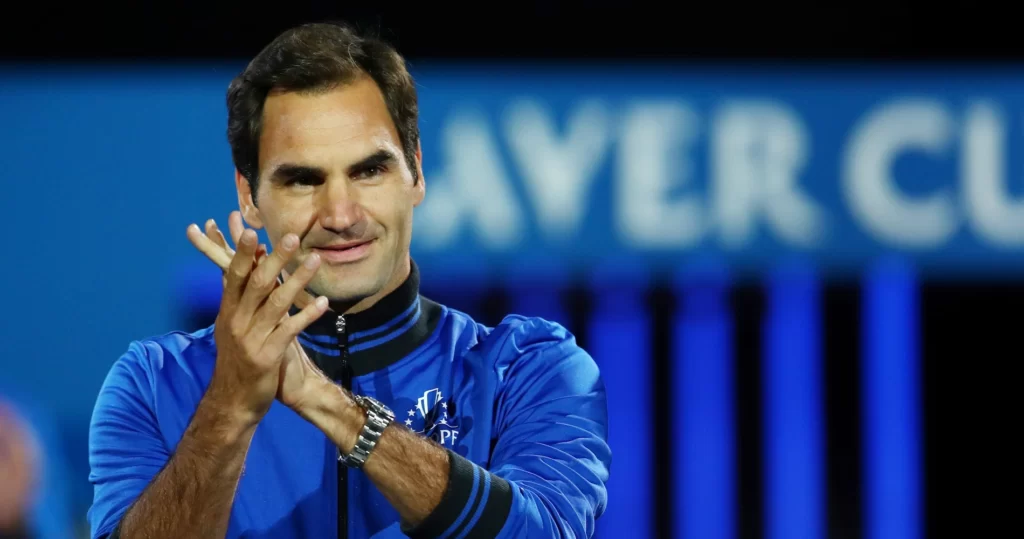 Maylin then shared a harsh attack on the Swiss Maestro, caused above all by the Laver Cup, he said "Djokovic created the PTPA, he works to ensure that the money is distributed equally, even in the minor circuit.
"For Federer I am starting to fear Roger Federer and his megalomaniacal side, the Laver Cup is a competition that is not in his name but which is clearly his thing. It is a tournament only for stars, not for small-caliber tennis players."
"Why didn't he do this at the end of the year? All this story is bulls hit, there's no doubt about it." He concluded.
Roger Federer is yet to reply Benoit. But the tennis star turned pro in 1998 and had his first thrust in the spotlight with a stunning upset victory over Pete Sampras in the fourth round of Wimbledon in 2001. During his 24-year career, Federer's attacking yet elegant style saw him eclipse Sampras' Grand Slam record and enjoy countless battles with Rafael Nadal and Novak Djokovic in particular. It also saw Federer establish himself as one of sport's most popular figures.
When did Roger Federer start the Laver Cup
Roger Federer was inspired to create the Laver Cup by the Ryder Cup, golf's biennial dust-up between the United States and Europe that grabs the attention of casual sports fans in a way that only team events can. It was named after 'Rocket' Rod Laver, six-player teams from Europe and six player team from the rest of the world. The two teams will then battle it out for bragging rights across three days of singles and doubles action in a race to 13 points.
Roger Federer after the 2023 Laver Cup said, "Going through the generations is really important for us. To an event like this, you bring the Jim Courier's of the world, Tim Henman's of the world, Todd Woodbridge's of the world, legends of the game that join in on the action. You walk across them in corridors as well, and you talk to them."
"I think it's great to bring the greatest of the game at every level of the generations together. Especially when you're on the team as a young player, that was my wish, that you can learn so, so much from your rivals that you have to play against a ton, but also your captain who hopefully can give you so much. It should be a catalyst for when you go back on the tour," Federer concluded.
While still in its infancy, it has already created some brilliant moments between some of the sport's biggest names, who are able to put aside personal rivalries for one tournament a year and share in the glory of victory and agony of defeat.