UFC President Dana White didn't hold back in his criticism of Jared Gordon, who failed to disclose a recent concussion before his scheduled fight against Jim Miller. White, known for his straightforward approach, expressed his frustration at Gordon's decision to hide crucial information, both his and his fellow fighters' career at risk.
This article delves into White's remarks, the injury Gordon concealed, and the implications of scheduling a fight so soon after a no-contest stoppage.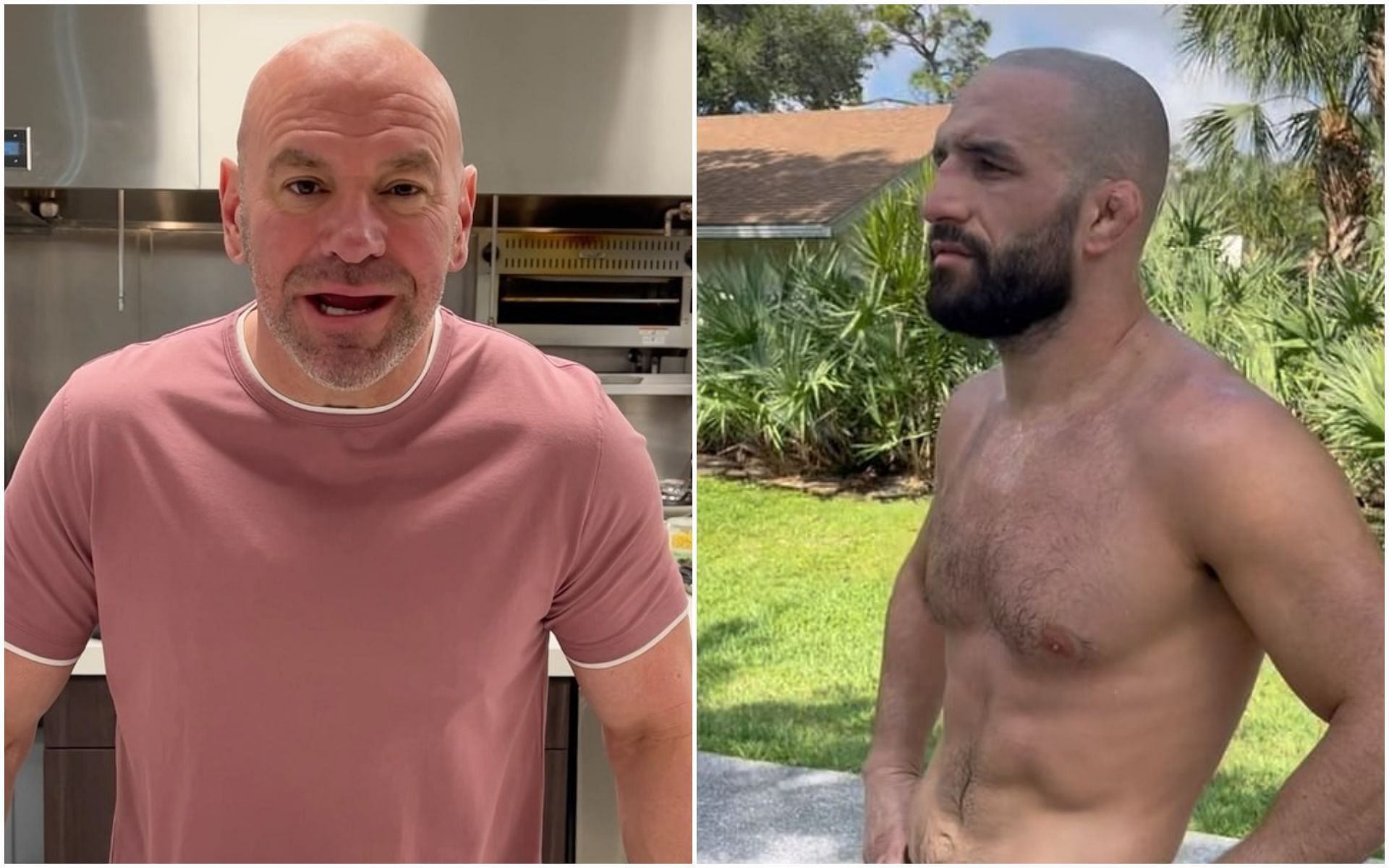 What injury did Jared Gordon suffer?
When Jared Gordon finally revealed that he had suffered a concussion just six weeks prior to his bout with Jim Miller, the UFC President swiftly made the decision to remove him from the fight. Gordon's actions, in the opinion of White, were reckless and put his own health in peril.
Compounding the matter, Gordon had also endured a devastating headbutt during his fight against Bobby Green in April, making the timing of his scheduled fight with Miller questionable, to say the least. Dana White didn't mince words when explaining the rationale behind pulling Jared Gordon from the fight.
"You're not a f*cking doctor": Dana White scolds Jared Gordon for not being up front about his health when booked on short notice vs. Jim Miller.

Full interview: https://t.co/Xg2Je2G5AI pic.twitter.com/cZBMSrnwKe

— MMA Junkie (@MMAJunkie) June 4, 2023
"Yeah, when you come in here on press day and you announce you had a concussion six weeks ago, and you healed yourself from the concussion: you're done," White asserted.
He emphasized that Gordon should have shown respect to both the company and his opponent by disclosing his concussion six weeks earlier. The UFC places a high priority on its competitors' health, safety, and longevity, therefore White emphasized that fighters should be open about their ailments.
Who replaced Jared Gordon to fight Jim Miller?
That begs the issue of why Jared Gordon ever had a bout planned so soon after a terrifying knockout. Gordon most likely sustained the concussion during the head collision with Bobby Green at UFC Vegas 71. Typically, fighters involved in severe encounters or kO/TKOs are placed under medical suspension to allow for proper healing.
Jesse Butler was later swapped in as the replacement opponent against Jim for the June 3 UFC Vegas 74 bout.
It remains unclear whether Gordon received a suspension, but scheduling the Jim Miller fight just six weeks after the knockout raises concerns about the decision-making process within the UFC. As of now, it remains uncertain what lies ahead for Jared Gordon, and Dana White has refrained from commenting further on the matter.