The global popularity of football means that footballers are among the most instantly recognizable people on the planet and brands usually fall over themselves in a bid to snap them up for endorsements and marketing campaigns.
Their appeal has been boosted by the rise of social media and the modern-day footballer enjoys as much if not more adulation than mainstream celebrities.
In light of this, footballers have evolved from being just professional sportsmen, with some venturing into other fields like business and modeling after retirement.
The movie industry, in particular, Hollywood is arguably the epitome of everything entertainment in the world and the pop culture status enjoyed by footballers today means that they are viable attractions for blockbuster movies.
Over the last few years, there has been an increase in the number of players who star in movies and here at Sportszion, we shall be having a rundown of 10 footballers who have starred in movies.
#10 Olivier Giroud: (Spiderman)
Olivier Giroud is a World Cup winner with the French national team and has also starred for clubs like HSC Montpellier, Arsenal, and Chelsea, winning several major trophies along the way.
Though not particularly famed for his clinical finishing, Giroud has instead gained a positive reputation for his technical ability and aerial prowess, while his dedication to the national cause cannot be questioned.
In November 2018, he revealed that he lent his voice as the Green Goblin in the French adaptation of the Spiderman animation series called: 'Spiderman: New Generation'.
#9 Stan Collymore (Basic Instinct 2)
Stan Collymore played as a striker for 11 years, representing clubs like Fulham, Aston Villa, Crystal Palace as well as the England national team.
He was at one time the most expensive British player in history when he completed his move from Nottingham Forest to Liverpool for the sum of £8.5m in 1995.
Upon retirement from football, he tried his hands at acting and was cast as Kevin Franks in the second installment of the classic Basic Instincts movie franchise, in which he shared a steamy scene with lead actress Sharon Stone.
Collymore also starred as himself in TV series such as This Morning, The Weakest Link, and The Verdict.
#8 Ashley Cole (Dead Man Running, Arsene's 11)
Ashley Cole made a case to be considered as the greatest English left-back of all-time in a career which saw him represent some of the biggest clubs in the land with distinction.
He was a part of Arsenal's famed invincible winning team in the 2003/2004 Premier League campaign, before falling out with supporters by transferring to Chelsea in 2006.
With The Blues, Cole would go on to win further major trophies including the Premier League and Champions League, while he also represented England a total of 107 times, making him the Three Lions' most capped full-back.
In 2007, he produced and starred in a documentary about Arsene Wenger's invincibles titled Arsenal – Arsene's Eleven, as well as the 2009 movie Dead Man Running.
​#7 Bobby Moore (Escape to Victory)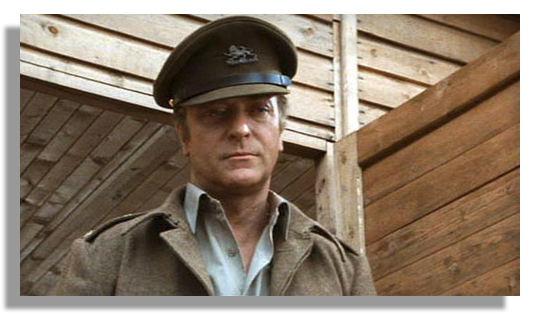 Bobby Moore cemented his legacy when he captained England to her first and only major honor on home soil at the 1966 World Cup, while he also achieved folklore status at West Ham whom he captained for many years.
In his playing days, Moore was highly regarded, with many praising him for his leadership abilities and defensive solidity and he is widely considered as one of the finest center-backs in the history of the sport.
In 1981, Moore starred alongside established actors like Michael Caine and Sylvester Stallone in the action-movie: Escape to Victory, playing the role of Terry Brady. He also starred in several episodes of the television series: Till death do us part.
Sadly, he passed on in 1993 at the age of just 52.
#6 Neymar Jr (XXX: Return of Xander Cage)
Neymar is currently the most expensive player of all time and one of the best players of his generation, having represented clubs like Santos, Barcelona, and PSG with several trophies won along the way.
The 27-year-old is also extremely marketable and was cast in the highly publicized movie, XXX; Return of Xander Cage, also starring Samuel L. Jackson and Vin Diesel.
In it, Neymar plays the role of a footballer who is about to be recruited into the secret organization, with his special skill being earmarked as being good at shooting objects with his foot.
#5 Vinnie Jones (X Men: The Last Stand)
Jones began his footballing career in the amateur ranks with Wealdstone United before going on to represent other clubs like Chelsea, Wimbledon, and Sheffield United on a professional level.
A tough-tackling no-holds-barred midfielder, Vinnie Jones was vicious on the field of play and received numerous bans and fines for violent conduct and was sent off 12 times in his career while also holding the record for the quickest booking in a football match – after just three seconds in an FA Cup tie between Chelsea and Sheffield United.
He took advantage of his 'hard man' image upon retirement and has arguably had the most successful transition from football to acting.
Vinnie Jones is usually typecast in roles portraying him as a violent man, with his biggest role coming when he played Juggernaut in the X Men blockbuster in 2006 (a role he reprised in Deadpool 2), while he has also starred in other movies like Snatch (2000), Gone in 60 Seconds (2000), and Mean Machine (2001).
#4 Pele (Escape to Victory)
Pele is arguably the greatest player in history and distinguished himself with his displays for the Brazilian national team as well as Santos FC.
To date, he is the only player to have won three World Cups, doing so in 1958, 1962, and 1970 and is one of only four men to have scored in two different World Cup finals, in addition to being one of the highest-scoring players in history.
Alongside Bobby Moore, Pele starred in the 1981 movie, Escape to Victory, playing the role of a Trinidad and Tobago player named Luis Fernandez.
The movie is set in the World War 2 period and sees some captured prisoners use the event of a planned novelty match between Nazi soldiers and Allied forces to escape from detention.
#3 Eric Cantona (You and the Night)
After Sir Alex Ferguson, it can be argued that Eric Cantona was the man most responsible for the early success enjoyed by Manchester United in the Premier League era and it was upon his transfer to Old Trafford that the Mancunians became a powerhouse.
He arrived from heated rivals Leeds United in the middle 1992/1993 season for the meager sum of £1.2m but played a major role in Manchester United winning the first edition of the newly-formed Premier League despite the club having been in mid-table when he was signed.
As talented as he was controversial, the collar raising icon showed his dark side when he was involved in the infamous 'kung fu kick' on a Crystal Palace fan, which led to him being banned for eight months, and it was unsurprising that United struggled in his absence, finishing second behind Blackburn in the Premier League race.
He retired rather early at the age of 30 and has tried his hands at acting, especially in his native France, with titles like Elizabeth, The Children of the Marshland, You and the Night, The Salvation under his belt, while he also starred as himself in his 2008's Looking for Eric.
#2 Zinedine Zidane (Asterix at the Olympic Games)
Zinedine Zidane is a three-time FIFA World Player of the Year who played for some of the greatest clubs in the world including Real Madrid and Juventus, winning almost everything winnable at club level.
On the international scene, he was also immensely successful and played a starring role in France's 1998 World Cup triumph, scoring a brace in the final to sink Brazil, in addition to the European Championship two years later.
Upon retirement, he found success on the bench and is currently leading Real Madrid for a second tenure having created history with the side during his first spell of management.
Zizou has also starred in several movies – making a cameo in an episode of the immensely popular animated sitcom Family Guy in 2006 where he appears as himself in a Pizza Delivery and headbutts a customer – which was a direct parody on his head-butt to Marco Materazzi a few months earlier.
Furthermore, he starred as himself in the popular football trilogy, GOAL, which chronicles the fictional character Santiago Munez as he progresses from the amateur ranks to becoming a global superstar and also made a guest appearance in the 2006 movie, Asterix at the Olympic Games.
​#1 David Beckham (King Arthur: Legend of the Sword)
David Beckham's boyish good looks, as well as celebrity status right from his playing days, made it highly likely that he would venture into Hollywood upon retirement.
His transfer from Real Madrid to the home of Hollywood during his stint with LA Galaxy lent further credence to this claim, but the former Manchester United and Real Madrid man has not become the A-lister in movies that many predicted.
He has, however, had some notable roles, including in the aforementioned Goal Series, while also starring as the projectionist in 2015's spy classic, A Man from U.N.C.L.E, as well as the 2017 blockbuster, King Arthur: Legend of the Sword.
In the hit movie Deadpool 2, David Beckham appears as himself in a scene where Ryan Reynolds knocks on his door to give him an apology note for mocking his voice earlier.