Top 10 Greatest Streaks In Wrestling History
Wrestling, over the years, has entertained us with several highly talented superstars who took the world of sports entertainment to another level with their amazing exploits inside the squared circle. As it continues to capture our attention, we are sometimes forced to look back and reflect on the iconic records and achievements of these superstars.
The dream of every wrestler is to grab the golden title and cement their place in history. However, beyond the titles, there are also a few other things that matter just as much, if not more than holding the belt. One of them is the title streak.
Being a champion is one thing, maintaining that status for a long time is another thing entirely. That is why it'd be nice to look back to see some of the best title streaks we saw in previous years. Hence, we present to you, the top 10 streaks in wrestling history. Grab a cup of coffee as we walk you through:
10. Honky Tonk Man (454 days as Intercontinental Champion)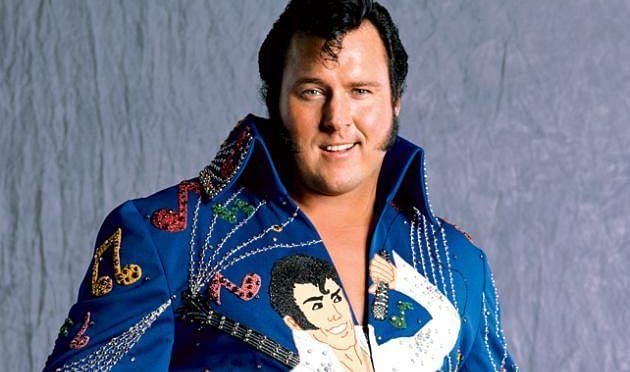 We've witnessed a few better Intercontinental champions in wrestling than the Honky Tonk Man, but there hasn't been anyone who has held the title longer. Honky Tonk served as a champion for a whopping 454 days.
He defeated Ricky Steamboat in June 1987 in Buffalo New York and held on to the title until SummerSlam 1988. He was able to keep the gold, thanks to his mix of craftiness and cowardice. This forced the fans to yearn for someone to step up and take the belt away from him.
Brutus Beefcake was supposed to face him at Summerslam 1988 but an injury kept him out of action and the Honky Tonk Man announced an open challenge for anyone to take his place. The Ultimate Warrior took advantage of that opportunity, stepping out of the backstage area to pin the champion and take away the title in just 31 seconds.
9. Andre Giant (15-year undefeated streak)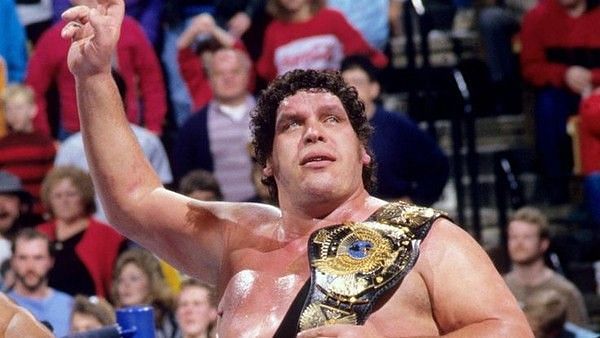 Andre the Giant was billed as going undefeated for almost 15 years. WWE included that in his profile on their website. While there's very little truth one could find about the claim, it is easy to believe such a monstrous giant could actually pull that off.
Andre's winning streak of over a decade made his showdown with Hulk Hogan at WrestleMania III that much more monumental. It is also claimed that the giant was body-slammed for the first time during the encounter.
He is already being mentioned among the greatest wrestlers to ever grace the squared circle. Recording a streak of one year is fantastic, 15 years is simply unbelievable. With this amazing record, he is sure to remain among the elites of the business for the foreseeable future.
8. Charlotte Flair (2-year undefeated streak as RAW Women's Champion)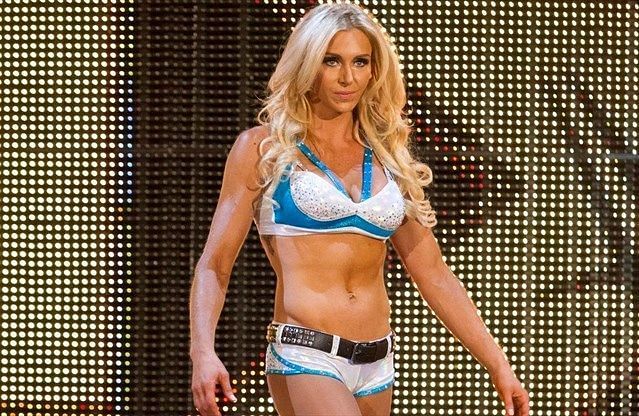 The first female wrestler on the list, it is an open secret that WWE set Charlotte Flair as special from the start of her main roster run. As a result, the company booked her to win all of her big matches. Beginning from the summer of 2015, Charlotte won all PPV matches that she featured in.
In the summer and fall, her PPV winning streak gained more attention when she decided to trade the RAW Women's Championship with Sasha Banks, conceding the title on TV, but regaining it in every PPV rematch.
The streak ended at Fastlane 2017 when Flair unsuccessfully tried to regain the title from Bayley. She would come up short once again during a Fatal Fourway match at WrestleMania 33. Despite being an impressive streak in the women division, it didn't look like WWE had any interest in building it, considering how it ended in an unceremonious way.
7. Edge (4-year Wrestlemania streak)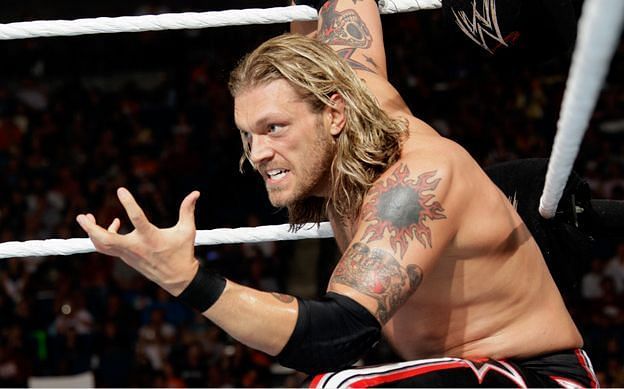 Everyone knows that The Undertaker's 21-0 streak at WrestleMania is the definitive undefeated streak for the prestigious wrestling event. However, there was a time when Edge appeared set to give the Phenom a run for his money. Counting from WrestleMania 2000 to WrestleMania 22, Edge won all four of his WrestleMania outings (note that he didn't feature in Wrestlemania 19 and 20 due to injury concerns).
The Master Manipulator was climbing up the ladder. He triumphed in his first two outings in show-stealing tag title matches. In his third Wrestlemania match, he won the very first Money in the Bank Ladder Match. This kickstarted his main event push in earnest before his fourth, which saw him edge out Mick Foley in a match that shored up his legitimacy as a main event player.
Technically, Edge's streak concluded at WrestleMania 23, when he failed in his attempt to win that year's Money in the Bank Ladder Match. Ironically, The Master Manipulator would end up laying his hands on the briefcase whatsoever by taking out match-winner Mr. Kennedy. This inspired many to believe there's a sense in which he might as well have been a victor.
Irrespectively, the loss arrived with an asterisk for Edge not falling to a pin or submission, nor disqualification or count-out, but rather just failing to be the one among the eight guys in the match to climb to the top of the ladder and retrieve the briefcase.
However, that wouldn't last long as Edge's streak came to a more definitive end the subsequent year when he locked horns with The Undertaker in the main event of WrestleMania 24. The Phenom saw off his rival to maintain his monopoly streak in the Show of Immortals.
6. Brock Lesnar (2-year undefeated streak)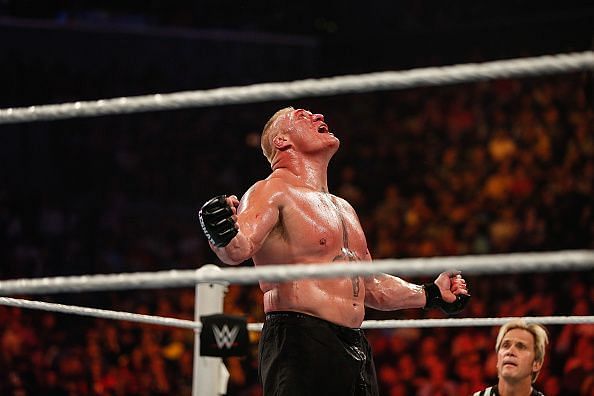 In spring 2002, Brock Lesnar had his debut appearance on the WWE main roster and he was instantly established as a heel. He defeated the likes of Jeff Hardy, Bubba Ray Dudley, Test, and Rob Van Dam to emerge victorious at the King of the Ring tournament. After that, he defeated The Rock to win his first world championship.
He continued with his winning ways, seeing the back of many superstars. Brock suffered his first singles defeat when he succumbed to The Big Show after Paul Heyman turned against him and had the giant chokeslam him onto a chair.
Following that loss, the Beast Incarnate turned face and got the opportunity to earn his first WrestleMania victory, beating Kurt Angle to pick up the WWE Championship at the Show of Shows. That would later earn him massive fame in the industry.
5. The Fabulous Moolah (28-year streak)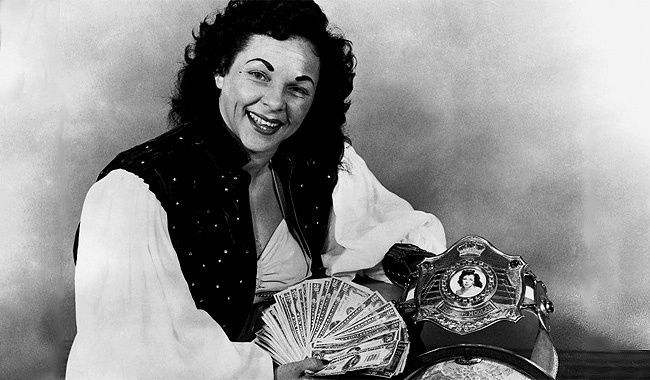 The second and the last female wrestler on this list, The Fabulous Moolah set the standard for every female superstar to come after her. The woman who dominated the wrestling world for decades, enjoying her time at the top from the '50s to the '70s.
Moolah's title reign officially lasted for a fantastic 10,170 days from Sept. 8, 1956, to July 23, 1984. However, there are sayings that she suffered a handful of losses during that reign that is not recognized by WWE.
Irrespective of how it appears to you, Moolah was without doubts, the absolute dominant force in women's wrestling for decades. Her momentum, courage, and bravery will be exemplary to female superstars in the business right now and even in the future.
4. Hulk Hogan (1,474 days as WWE World Champion)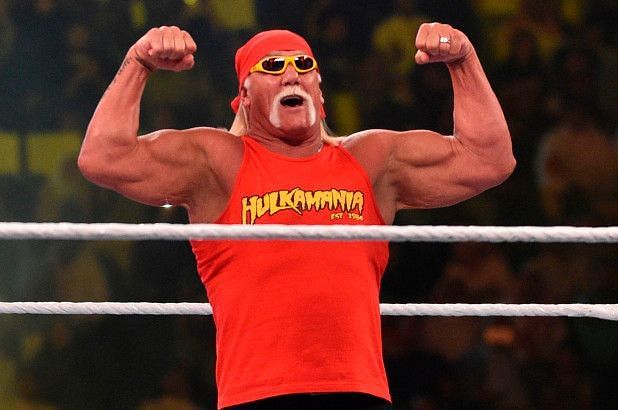 Another big fish in the world of professional wrestling, Hulk Hogan was WWE's top superstar for so long that it appeared at times that his supremacy would never end. Hogan wasn't just WWE's world champ for 1,474 days, he was also the face of the company during those days. Even though he won the title on an impressive six occasions, his first reign was the most iconic of all.
The Hulkster began a historic era and the Hulkamania phenomenon when he defeated The Iron Sheik to win the world title on January 23, 1984. He wasn't only the winner in all the matches but also a scorching-hot commodity. As a result, Vince McMahon built his brand and WrestleMania around Hulk's title reign, rendering him the unstoppable American hero.
He would come into the ring with the American flag and kept on delivering big boots to every heel that stood his way. He would later lose the title when Andre The Giant shocked the wrestling world to pin him but not until after four years when his reign began.
3. Bill Goldberg (Over a year undefeated as world champion)
When we talk about the most famous and most adored undefeated streaks in the professional wrestling world, only a few can be compared with the one Bill Goldberg attained during his first mega push in the WCW. For a man that started from the bottom, Goldberg quickly rose through the ranks and progressed from being a mid-card wrestler until he put himself among the big guns.
His wrestling career hit an impressive height when he defeated Hulk Hogan on an episode of Monday Nitro to become a world champion. His title reign stood out. Goldberg went from fall 1997 to almost the end of 1998 without losing any match. What made his streak special was that it wasn't linked to any specific event. All his singles matches were counted; making it stand out among others and also rendering it all the more fantastic.
Goldberg lost his streak to Kevin Nash, who triumphed over him, courtesy of an assist from Scott Hall at Starrcade in 1998. The duration, nature, and level of kayfabe competition involved make this streak one to remember for years.
2. The Shield (1-year undefeated streak)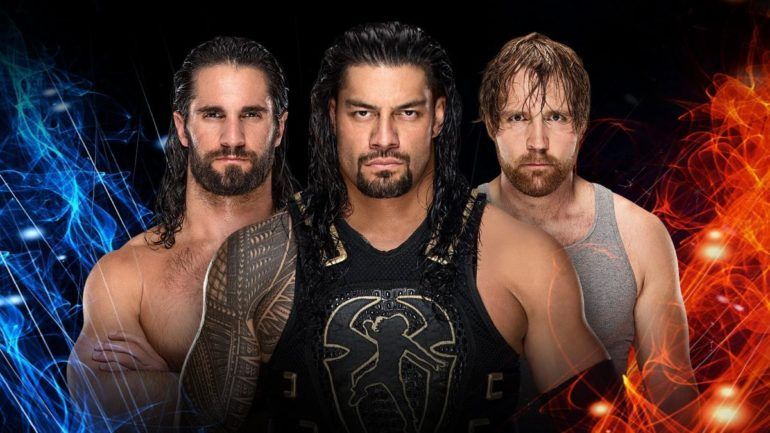 The Wrestling world was terrorized when the trio of Roman Reigns, Seth Rollins and Dean Ambrose stepped into the limelight. After helping CM Punk to retain his world title against Ryback, they were granted an immediate push and they soon started featuring in high-profile matches.
They benefited immensely from a three-man tag team match against Ryback, Kane and Daniel Bryan before participating in another similar encounter during a PPV event where they locked horns with the trio of Sheamus, Ryback, and John Cena. They won both matches and added another triumph to their names when they humbled Sheamus, Randy Orton and the Big Show in their first Wrestlemania appearance.
They continued subduing top figures in wrestling. They defeated The Undertaker, Kane, and Daniel Bryan, too before suffering their first loss at the hands of John Cena, Kane and Daniel Bryan six months following their appearance on the main roster – albeit via disqualification.
1. The Undertaker (21-year Wrestlemania streak)
Whenever the biggest wrestling event is mentioned, one superstar the mind always recalls is The Undertaker. Wrestlemania is more than just a Wrestling event, it is history. The Undertaker has proved to us over the years that he is one of the greatest in the history of professional wrestling with his amazing streak.
The Undertaker's WrestleMania streak is a product of longevity, defiance, and endurance. We will all agree that making it into the event is a huge achievement in itself. Appearing in it for 20 years is amazing, consecutively makes it more appealing and winning all of those 20 matches is totally out of this world.
The Phenom defeated many top superstars on his way to establishing the streak; Edge, Ric Flair, Brock Lesnar, Shawn Michaels, CM Punk, Kane, Randy Orton, and Triple H to mention just a few. He eventually lost his a Wrestlemania match for the first time against Brock Lesnar at Wrestlemania 30.