Andy Ruiz vs Luis Ortiz Fight Purse, Payouts, Salaries: How Much Will the Fighters Make?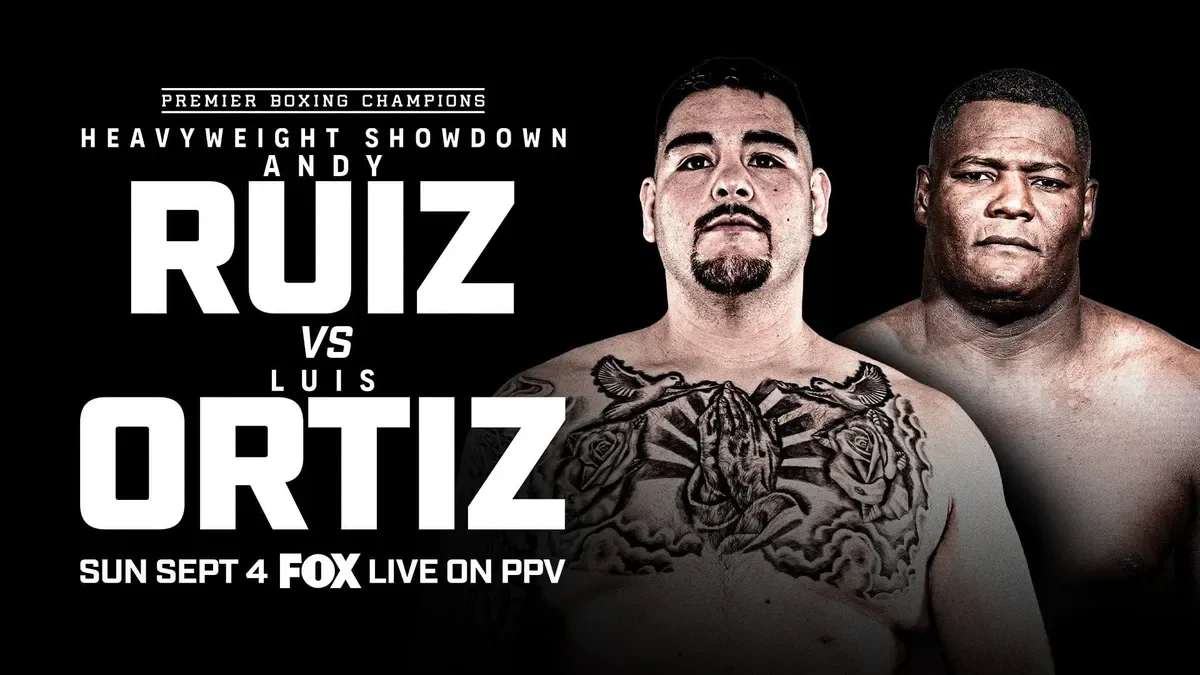 This weekend in Los Angeles, Andy Ruiz Jr. will fight Luis Ortiz in his comeback bout. Both competitors will earn a hefty payout, and the victor of this battle might even put himself in line for a shot at the title. The goal of "The Destroyer" is to win another world championship. He must easily defeat Luis Ortiz on Saturday in order to fulfill his goal of becoming a two-time world champion.
Luis Ortiz just defeated Chris Martin via stunning TKO earlier this year. In his career, the heavyweight has only lost two fights, both against Deontay Wilder. He has since turned things around, though, and on September 4 he'll try to add another knockout to his record. Andy Ruiz Jr. is prepared for a fierce battle and is fully aware of the threat his opponent will present. Ruiz Jr. gave a subtly worded caution to Luis Ortiz prior to the much awaited heavyweight match by saying,
"When I hit somebody and they fall straight to the canvas, it's an amazing feeling. You are unstoppable at that moment. I want to become a champion again and that's exactly why I am working my a** off. Because I know what it takes to win that fight. Both of us are trying to rip each other's head off and that's exactly what they are gonna see on September 4."
Notably, the official purses for the upcoming Andy Ruiz Jr. vs. Luis Ortiz fight have not yet been made public. However, based on the two's prior purses, we can estimate.
Andy Ruiz vs Luis Ortiz Purse, Payouts, Salaries
Although the Boxing federation maintains tight privacy on athlete salaries, we can still estimate each fighter's earnings based on their prior matches, our Boxing insider data, numerous news outlets, authors, and Nevada State Athletic Commission data. Without further ado, let's deep dive into the fight purse, payouts of Andy Ruiz and Luis Ortiz.
How much will Andy Ruiz make?
Ruiz, also known as "The Destroyer," hasn't fought in 16 months after defeating Chris Arreola on points in his previous contest. The Mexican-American won $1 million for that fight, according to sources. Ruiz has maintained excellent fitness ever since, hoping to win another world title at the age of 32.
How much will Luis Ortiz make?
Eight months earlier, Ortiz, also known as "The Real King Kong," fought Charles Martin, earning a reported $1.5 million, according to Total Sportal.
It is therefore safe to assume that Ruiz and Ortiz will each earn more than $1 million in their forthcoming fight, even though their exact earnings have not yet been disclosed. Their actual fight purses will be disclosed after the bout, when the pay-per-view percentages are taken into account.