Bellator president Scott Coker sets his sights on free agent Francis Ngannou as a potential trump card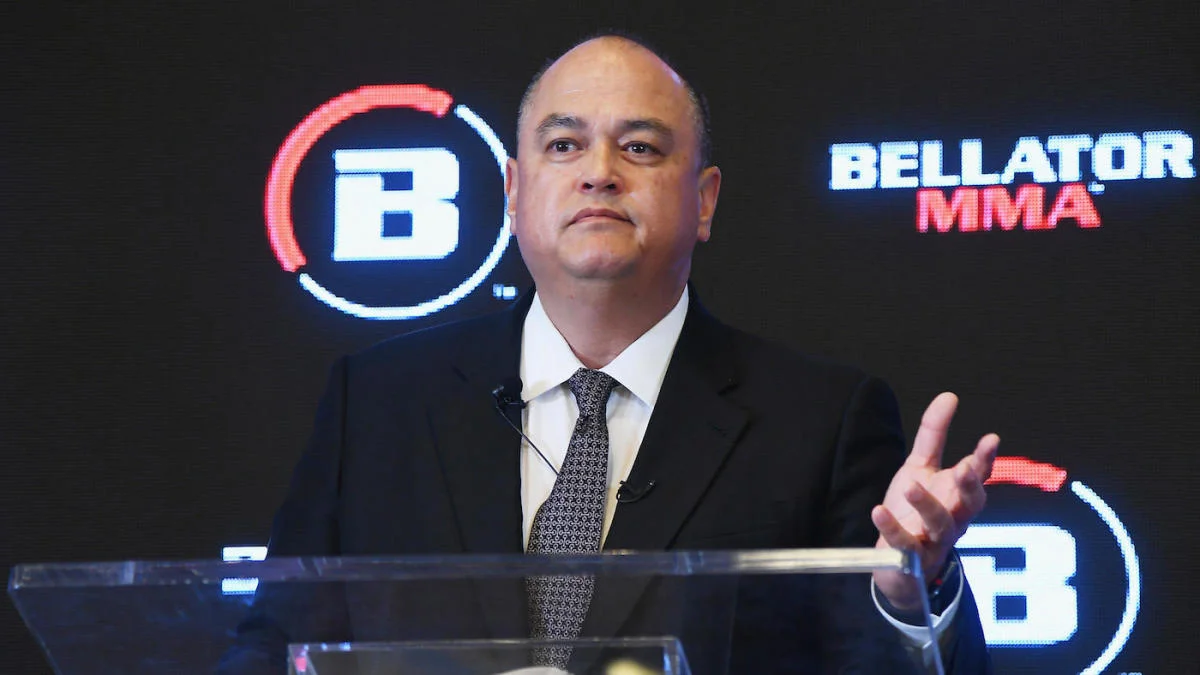 Since leaving the UFC, Francis Ngannou has not yet decided for which organization he will compete in the future; nonetheless, Bellator President Scott Coker has expressed his excitement about the possibility of signing the heavyweight.
Randy Couture 'proud' of Francis Ngannou for standing up to the UFC: 'Hopefully more fighters step up'https://t.co/gScYTjZoPu pic.twitter.com/6A3ZQF9Xeh

— MMAFighting.com (@MMAFighting) January 27, 2023
Following seven successful years, former heavyweight champion Francis decided to leave the Ultimate Fighting Championship a couple of weeks ago. After 14 fights for the promotion, 12 of which he won, he decided to leave since he and CEO Dana White couldn't come to terms.
Ngannou, who is widely regarded as the scariest fighter in UFC history, recently disclosed his aspirations to try boxing and face Tyson Fury. However, the Cameroonian-French fighter has not yet stated where he wants to fight next but showed interest in expanding his fighting career into boxing.
Scott Coker: Showtime Boxing option makes Bellator 'one-stop shop' for Francis Ngannou https://t.co/UyOXWSYia1 pic.twitter.com/12AcHpOYge

— MMAFighting.com (@MMAFighting) February 4, 2023
The President of Bellator stated his intention to approach Francis and offer The Predator lucrative bout deals, stating that Ngannou would be a great addition to any roster and would be a great fit because he could perform boxing and MMA at the same time.
"We will invite him, but more importantly is when we can sit down and really talk some business and see if there's a fit. Basically, it's just preliminary discussions to set up a meeting face-to-face, so we can have a good conversation and get to know each other," said Scott.
Bellator president Scott Coker says Francis Ngannou is 'somebody that we would have a high interest in' – https://t.co/KqO7TpKgqy @ULTfightFANS #MMA #UFC pic.twitter.com/J4P1gb391W

— Ultimate Fight Fans (@ULTfightFANS) February 2, 2023
"Of course, there's interest," Coker said. "Anytime there's a free agent at this level, we're talking to everybody all the time, and Francis is somebody that we would have high interest in and I know there's a dialogue going on and I look forward to a sit-down in the very near future," Coker added.
Scott Coker says Bellator might be the perfect fit for Francis Ngannou 👀

🔗https://t.co/nKenJtmEsq#UFC #MMA #Bellator | @ScottCoker @ufc pic.twitter.com/GFOBDFKzxb

— Sportskeeda MMA (@sportskeedaMMA) February 2, 2023
Some of the heavyweight big names that The Predator has beaten include Cain Velasquez, Ciryl Gane, and Alistair Overeem. How feasible do you think it is that Francis will sign a contract with Bellator?