Who is Charles Leclerc's girlfriend Charlotte Sine? explore their dating life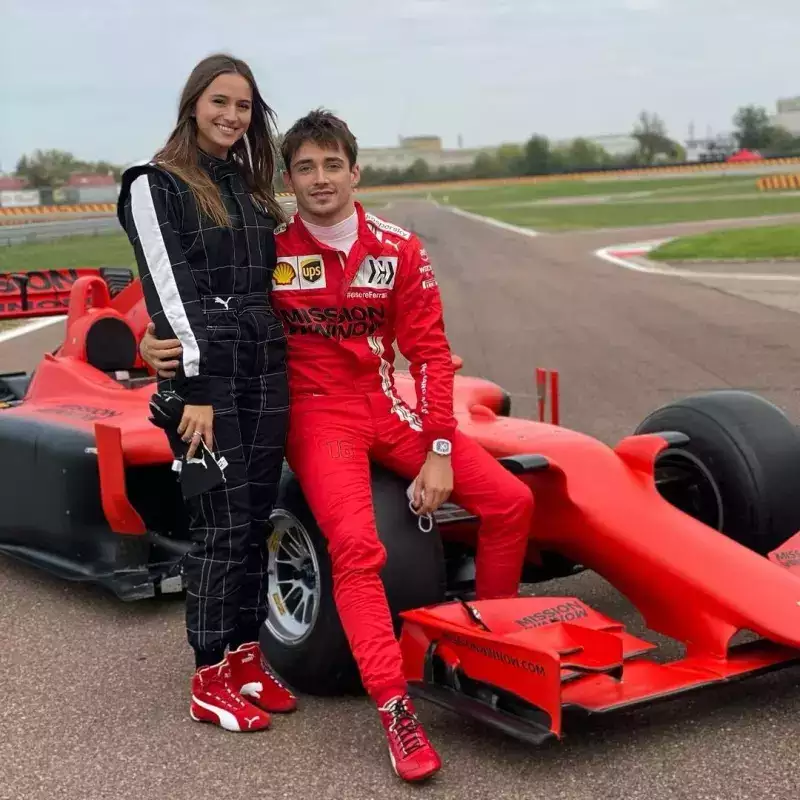 One of Ferrari's most talented drivers Charles Leclerc, 24, is a citizen of Monaco principality who is currently standing on third position in this year's overall Formula 1 standing behind Red Bull's Max Verstappen and Sergio Perez.
After winning on Bahrain and Australia, Leclerc seems to have lost his footing on the driver's podium but his off the track inspiration is still coming from his new girlfriend who can give him a much needed hope to achieve better results on upcoming races in 2022.
Now, let's explore the details of Leclerc's girlfriend.
Who is Charlotte Sine?
Charles Leclerc girlfriend Charlotte Sine, 22, is also a Monegasque like the Ferrari driver and was raised on a well-reputed family as her father Emmanuel Siné is a businessman who plays the role of General Manager at a famous company named Société des Bains de Mer in Monaco.
Charlotte is two year younger than Leclerc and as of today, she is studying Architecture at an university in Monaco alongside few businesses.
How Charles Leclerc and Charlotte Sine met?
Charles Leclerc and Charlotte Sine fallen in love in unconditional way as rumors are that the Ferrari driver met Sine for the first time when he was still dating Italian model Giada Gianni but their difficulties in relationship eventually split them apart.
Leclerc found himself a new and happy life after starting a relationship with Charlotte, and in the year 2019 they announced the beginning of their affair officially.
Charles Leclerc and Charlotte Sine's previous dating life
Despite spending happier moments with Ms. Sine, Charles Leclerc had a past relationship with a famous Italian model, Giada Gianni.
Giada Gianni: Surprisingly, Charles Leclerc's ex-girlfriend, Giada Gianni, was the friend of his present girlfriend, who started dating the F1 star since 2015 but finally broke up in early 2019.
However, Charlotte Sine remained a mysterious character ever since her relationship began with the Ferrari driver and therefore no information regarding her past dating life has been revealed as of today.
What is Charlotte Sine profession & net worth?
Charles Leclerc girlfriend Charlotte Sine is still a student at an university in Monaco and pursuing her graduation in Architecture, however, the Monegasque is also an active Instagram celebrity who has 543,000 followers until today.
Besides being a social media influencer, Charlotte also owns a customized sneaker design shop in Monaco and loves to sell unique jewelry pieces online.
As a Monegasque native and a trending Instagram icon, Charlotte Sine has a net worth of $50,000 until today.