Damian Lillard has joined other NBA superstars in declaring his intention to make a trip to the Olympics that can be seen as a 'redemption journey' following another disappointing finish at the 2023 FIBA World Cup for Team USA. The Americans failed to win a medal for the second consecutive time by losing to Canada in the third-place match.
However, knowing that many of the NBA's top American players were not on the FIBA roster, the expectation is that when the Olympics arrive, the United States can put together a team capable of redeeming the team's image. Focus now shifts to their opportunity for redemption at the 2024 Paris Olympics.
Lillard contemplates Team USA role in 2024 Olympics
Damian Lillard has been an integral part of the Portland Trail Blazers, in his nine years so far in the NBA. He recently contemplated joining Team USA in the upcoming 2024 Olympics in Paris in the "BACKONFIGG" show.
Lillard said, "They say Bron picking a team. They have a whole process to pick the team. So, we'll see. I think the only ones that could be like, 'I'm going' are LeBron, Steph, and KD. They are the only ones that could be like, 'I'm going. I'm on the team.' Everybody else? We gonna see if we want you."
However, Lillard thinks he could join the other NBA veterans who already have expressed their intention of joining the US Olympic team in Paris come 2024. Following the team's poor performance at the just-finished FIBA World Cup, it is possible to assume that players like LeBron James and Stephen Curry will certainly represent the USA at the 2024 Summer Olympics.
LeBron James reportedly eager to compete in the next Olympics
Team USA got eliminated from the 2023 FIBA World Cup semi-final by Germany who went to win the tournament. However, several reports made it clear that the four-time MVP LeBron James is eager to compete at the 2024 Olympics in Paris. LeBron will be 39 years old by the time the games start but his ambition still remains as strong as ever. According to The Athletic's Shams Charania, not only does he intend to represent the United States, but he is actively recruiting his fellow superstars to join him.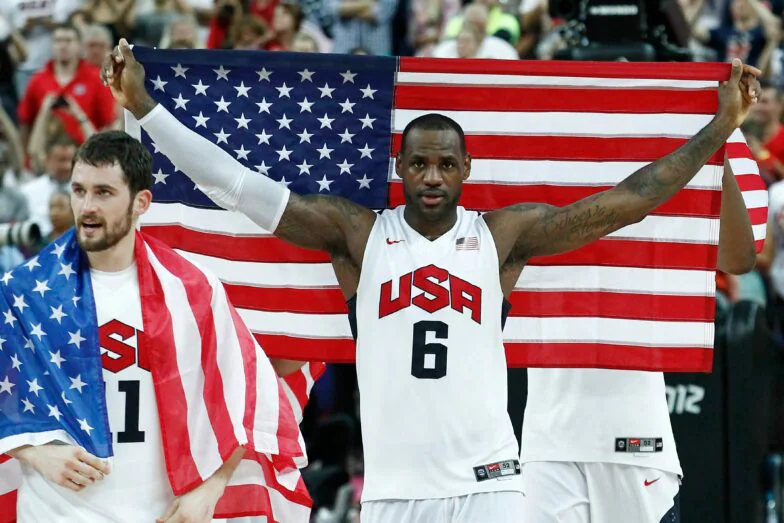 For LeBron, Curry, and Durant, this could be their last chance to play on the big international stage before retiring. LeBron hasn't been in the Olympics since 2012 when he won a gold medal in London. Curry has never played in the Olympics before, and winning a gold medal will be memorable for him. Let's wait and see what 2024 brings for fans when the USA Olympic roster will be announced.