Former Barcelona and Spain defender Gerard Pique have finally posted with his new girlfriend after cheating on Shakira came to light, ending their overlong relationship.
Gerard Pique and Shakira began dating during the FIFA World Cup 2010 in South Africa after the two celebrities from different platforms fall in love with the shooting of Waka Waka.
https://twitter.com/Jack_mugisa/status/1594253060301361153?t=iYSY7P6PlwfO20eMqY_40Q&s=19
The couple seemed happy during their stay with each other and the Colombian pop singer sacrificed her career a bit to spend her time with the former Barca defender and they produced two children at that time.
However, things got nastier when Shakira left Barcelona for Colombia due to the heart condition of her mother and Pique started to fall for the Spanish beauty Clara Chia Martin and cheated on the 'She Wolf' singer.
Shakira she wolf pic.twitter.com/FoS1YO9TOq

— Giovanni non più in incognito (@inartesidegio) January 21, 2023
Pique denied the rumor at first instance but as clouds began to disappear, things became clear and Pique has nowhere to hide but to admit the relationship with Clara Martin who is 12 years younger than him.
Pique posted a photo on Instagram where he was seen holding his new girlfriend from behind and the newly formed couple looked great together while Shakira is now on her own.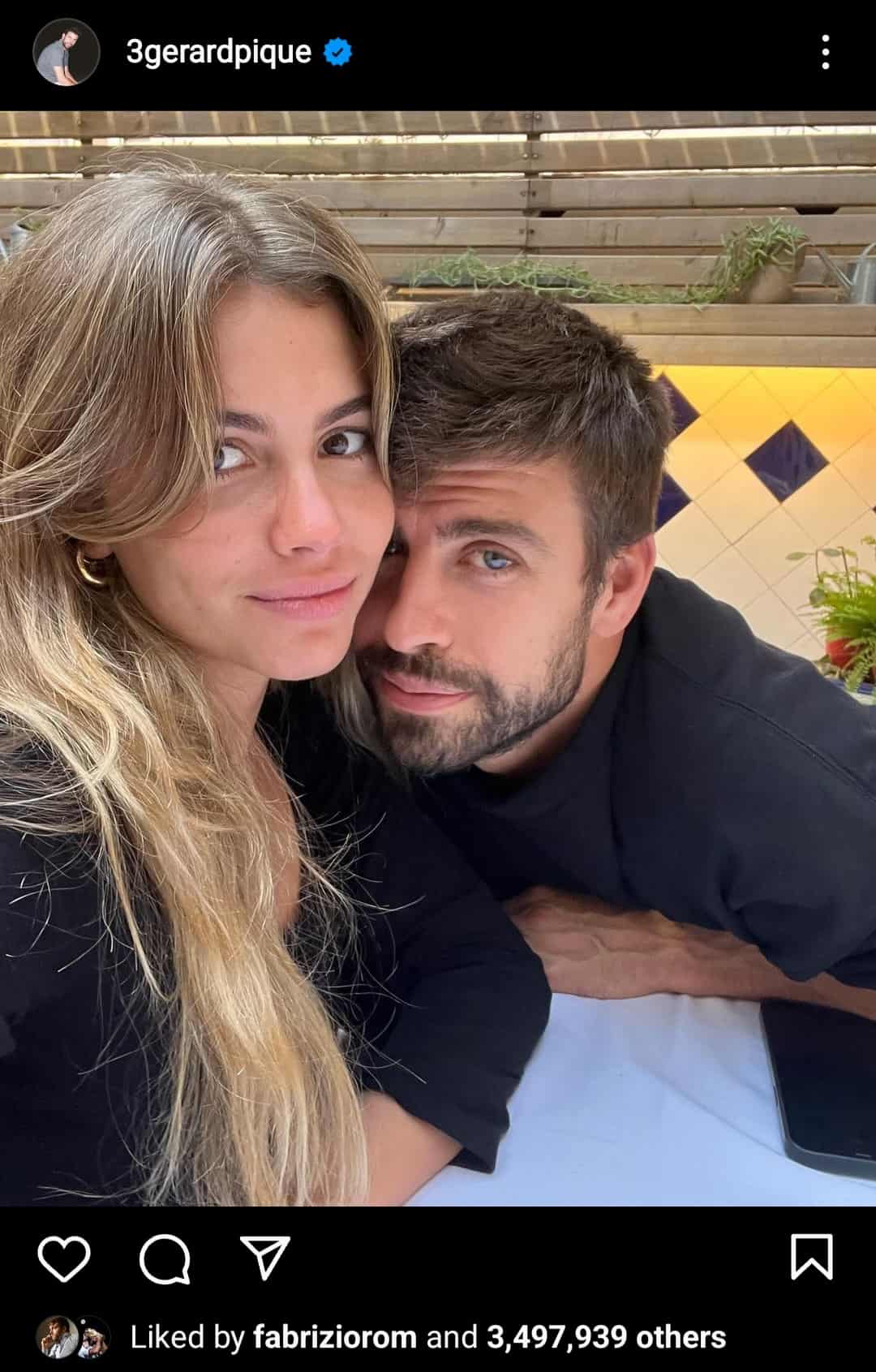 The breakup saga however didn't slow down spiting the incident as previously Shakira launched a new song in Bizzarap session which reads, "Una loba como yo no esta pa' tipos como tu" (A she-wolf like me isn't for guys like you).
"You left me with my mother-in-law as my neighbor, with the press at the door, and with my Tax Office debt."- Shakira sang in her latest song.
Recently, Shakira unveiled a witch doll on the front side of her former mother-in-law's house and the mother of Pique was fuming after seeing this which sparked a fight between them.
https://twitter.com/itslitgayshitt/status/1614380198488862722?t=RqqzFfIqWvJ-cGoHKihA7w&s=19
It will be interesting to see how things will change direction after Pique publicly posted about his new fantasy lady and Shakira's response to this will certainly add more fuel to the spark.