Who is Gerard Pique dating student Clara Chia Marti? love affair explored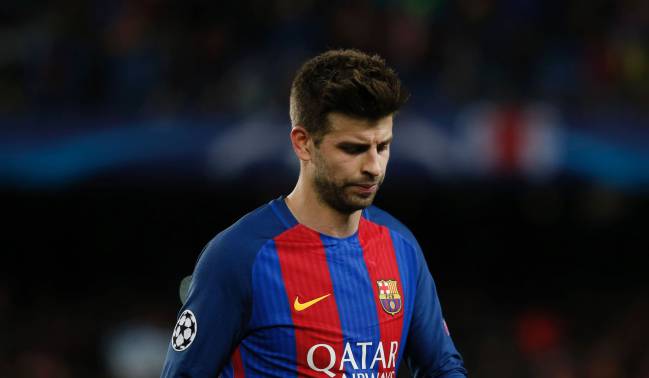 After 11 years of marriage, popstar Shakira and superstar Gerard Pique announced their separation less than a month ago and the couple, who are parents to two kids, announced the news in a joint statement at the beginning of the month.
However, speculations are arising that Gerard Pique dating a girl from Catalonia who is reportedly 12 years younger than the Barcelona superstar.
Who is Gerard Pique dating Clara Chia Marti?
As of today, Clara Chia Marti is a student and she started dating the Barcelona defender way before splitting with Shakira.
However, there have been questions about the timing of Pique's split from Shakira, 45, given that he has apparently been seeing 23-year-old student Clara Chia Marti for the past several months.
A Public Relationship student named Chia Marti works for Pique's sports and media investment company Kosmos, and the two are said to have met while collaborating on events.
when they got together?
Following his 11-year marriage to singer Shakira ended in divorce in June, Barcelona defender Gerard Pique apparently wasted little time starting a new relationship and thus came Clara Marti into his single life with a rejuvenating spark.
How they fall in love with each other?
Since his breakup with pop singer Shakira, Gerard Pique has reportedly been seeing a student who works for him, according to a source close to the new love interest.
Despite dating for months and allegedly becoming closer, the couple has been attempting to keep things "secret" in light of Pique's recent breakup with the Latin singer.
Furthermore, it is still unclear of how the two lovebirds came closer together but rumors are telling that they might have met on a nightclub in Barcelona.
Is Clara Chia Marti to blame for Gerard Pique's split from Shakira?
According to news source, "Gerard and Clara have been seeing each other for months. They have been keeping quiet about their relationship but those around them all know what is happening."
Pique and Shakira broke up in June as a result of the footballer's claims of adultery after being found in bed with another lady and soon after Pique was ejected from their family home, it was said that the pair had been living apart for a few weeks prior to their declaration.
Therefore, it is now clear that Clara Marti could be blamed partially for this splitting incident.