Former Real Madrid coach Zinedine Zidane has expressed his desire to return to coaching after leaving Madrid in 2021.
The iconic former France and Real Madrid superstar is widely regarded as one of the best players ever. But he is equally remembered as a great manager, winning a historic UCL three peat with Real Madrid from 2016-18.
After leaving the Spanish club in 2021, he has not been involved in football and is yet to choose a new club. But his recent comments suggest that he may soon make a return to football.
Zinedine Zidane expresses desire to return to coaching
The Frenchman recently starred as a guest on the Téléfoot show on TF1 on Sunday. There he spoke about how he wants to be back on the sidelines for a club.
Recently there were rumors that Zinedine Zidane was approached to become the new coach of Paris Saint Germain. Reports suggest that he rejected their offer.
"Revivre et retravailler en France ? Il ne faut rien s'interdire. Je sais ce que je veux, et ce que je ne veux pas. Si cette pause est là, c'est qu'elle doit être là… J'espère me dire que rapidement, je vais pouvoir entraîner"

Zidane sur son avenir, au micro de @SaberDesfa pic.twitter.com/wjPaZlDQHt

— Téléfoot (@telefoot_TF1) June 25, 2023
When asked if he plans on coming back to football as a manager, he said, "Live and work again in France? Nothing should be ruled out. I know what I want and what I don't want. If I am having this break, it is because there must be one. I hope to tell myself that soon, I am going to be able to coach."
He was also asked about what he does in his free time. He then said that he still follows the Spanish league, "It's a championship that I like, open, with many teams playing."
It has been over two years since Zinedine Zidane left his position as Real Madrid head coach for the second time.

Zizou, who turned 51 on Friday, has been out of work since, although he has been linked to various jobs since. pic.twitter.com/82CEMgw1mt

— Football España (@footballespana_) June 25, 2023
The former coach also mentioned that he watches the Premier League occasionally and most of the French national team games.
According to Marca, Zidane has rejected PSG and national team offers from many countries. All of this in a bid to become the France national team's new manager. But Didier Deschamps had his contract extended, which means Zidane may return to club coaching to prepare for the future.
How long did Zidane coach Real Madrid?
Zinedine Zidane has only been involved with one club in his coaching career and that is Real Madrid. He spent two stints at the club over a five year period, the first one from 2016-18 and the second one from 2019-21.
The former World Cup winner was first appointed as manager of Madrid's second team, Real Madrid Castilla.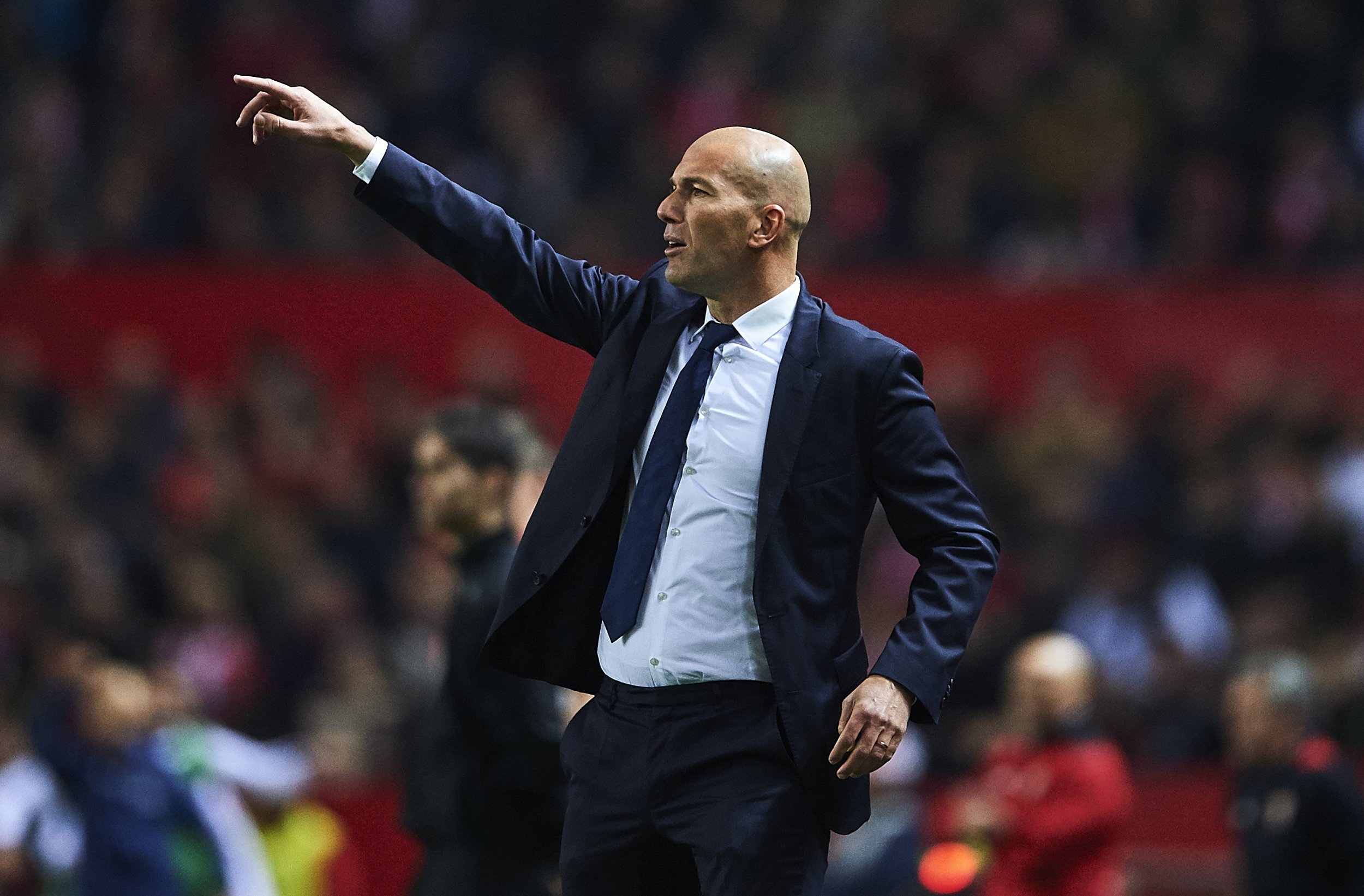 He made his managerial debut in 2016 after the dismissal of Rafael Benitez. In his debut season, he won the UCL becoming the seventh man to win the competition both as a manager and player. He went on to win it two more times in the next two seasons, becoming the first team to win it three consecutive times in the UCL era. Zidane also helped Madrid win a La Liga trophy in 2017.
Soon after winning the third UCL title, he left the club due to the pressure he was facing. But he was again appointed in 2019 as the club was struggling after his exit. He immediately led the club to success, winning the La Liga again in 2020. He then left again in 2021, this time for good.
Zinedine Zidane is regarded as a great manager, winning 11 trophies with the Los Blancos. A manager of this caliber deserves to be competing again, and we may see the legendary French star back at the helm of a club.