Fans Frustrated with the Reds, Express Their Anger Putting Bags over Head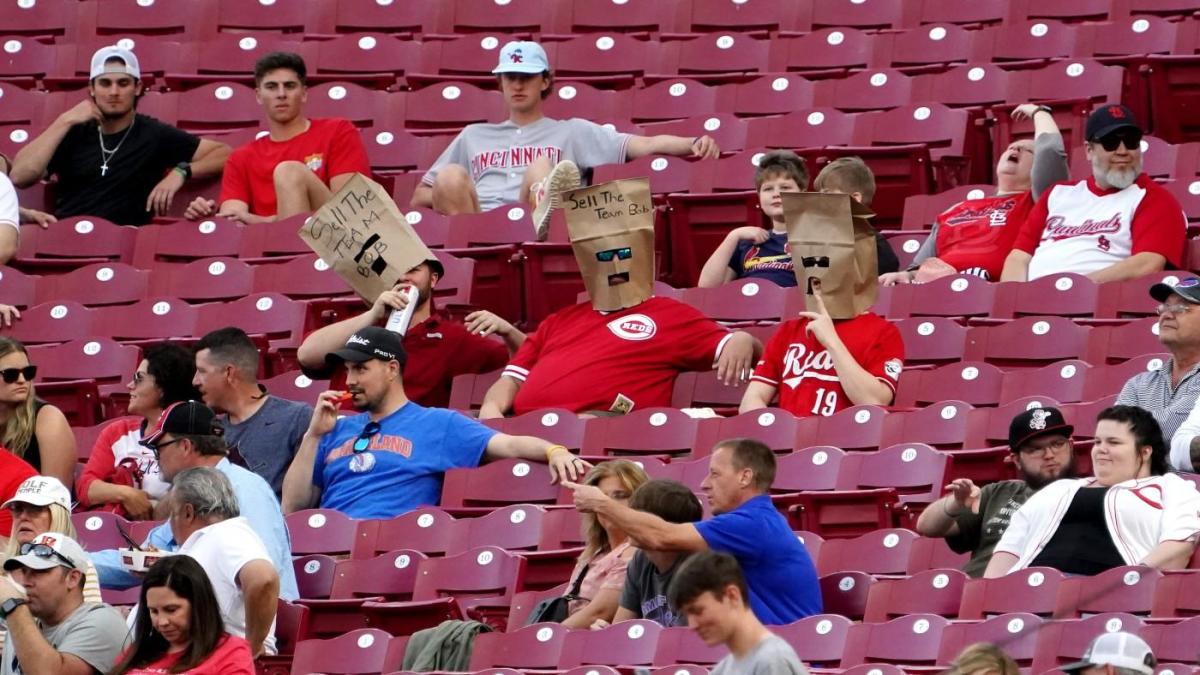 Frustrated fans lifted hoardings that writes 'sell the team' or covered their faces with paper bags to show their frustration over the team's authoritative figure and president Phil Castellani over the payroll cuts this winter. The fans took the action in the Great American Ball Park this year. Momentarily, the fans were instructed to stop the fiasco and leave the place. Later they also apologized for their actions.
Every five years or so, the team does this trade for open agents in the name of 'Rebuild'. This winter, they traded an experienced player for a youngster just so the latter's contract asks for less money. this has been happening for a while, and now fans' frustration is on the verge of an outburst. Hence this little show on the stadium!
During the silent yet harsh protest, the authority had to come down the bench and actively tell them to remove any kind of t-shirts or signboards, or paper bags. After the removal or 'disciplining', they were also told to leave the arena as soon as possible.
Later on, on Twitter, the President and the founder, the Castellanos took the matter to Twitter saying no matter what, we expect the fans to stay loyal to the team. Nevertheless, they accepted that they were led by a few mistakes and will take corrective steps to mitigate the situation. This little show came in handy after all!
The reds are on a poor ranking till now and there is no scope to recover from that. They currently hold 3-13 win-loss strikes. Moreover, the Cincinnati Reds have not won a series since 1995 in the Major League Baseball and the fans have every right to be frustrated over the player exchange. Fans hope that they will fix what was lagging them behind to keep the flow for the sportsmanship, not just business.