Karl Roberson, a former UFC fighter, has been accused of involvement in a robbery that took place in New Jersey. According to the Howell Township Police Department, jewelry and other valuable items worth over $200,000 were stolen.
Lead detective Ryan Jackson confirmed Roberson's identity to MMA Fighting on Monday. Karl was taken into custody and subsequently released on bail.
"Yes, it would be the same person, Mr. Roberson. I'm familiar with his UFC career," Jackson said. "It is definitely the UFC fighter, I'm well aware of that.
"I'm aware that he's been released. He was lodged at our county jail for two to three weeks. I'm not sure the timeframe, since then he has been released."
As per the first press release, Karl, who is 32 years old, was among the two men who were apprehended as part of an inquiry into a break-in at a residential property.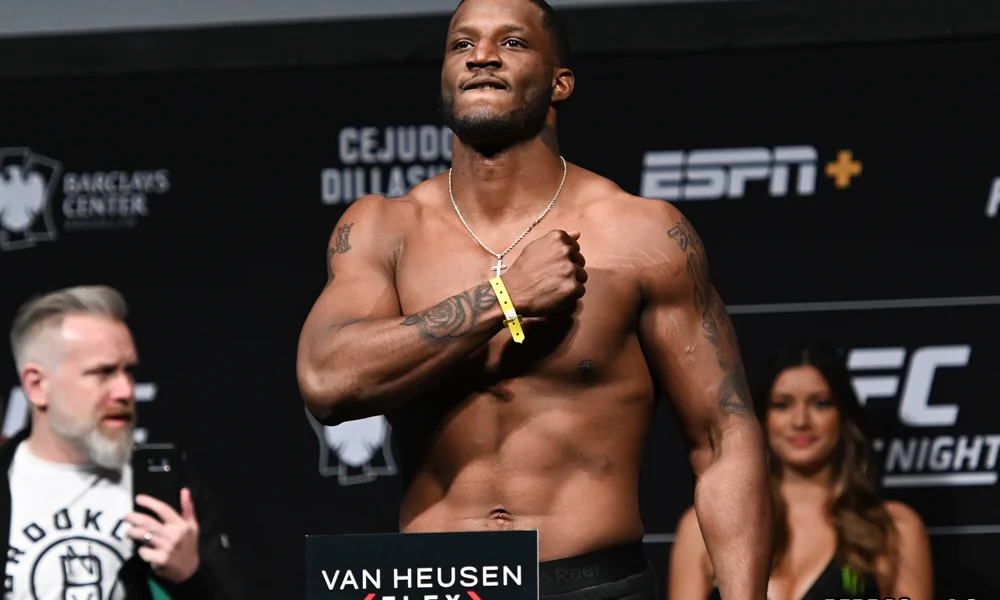 The perpetrators supposedly forced open a back door and then proceeded to the master bedroom where they purportedly stole over $200,000 worth of rare jewelry and valuables. The suspects were caught on surveillance cameras both inside and outside the house.
Karl Roberson in deep waters
At the time of the burglary, the suspects had covered their faces with masks. The owner of the property has announced a reward for any details that may assist in identifying, detaining, and prosecuting those responsible for the crime.
Detective Jackson and Detective Anthony Romano employed their specialized training in technical applications and analysis of cellular data to identify Karl and Dathan Thompson, both aged 32, as the primary suspects in the case.
As the inquiry progressed, the suspects were identified, and warrants for their arrest and search were authorized. Roberson was apprehended during a traffic stop in Neptune, N.J. after his automobile was connected to the robbery investigation.
A search of the vehicle uncovered a 9mm handgun with an extended magazine that had been altered, a quantity of suspected "crack cocaine," marijuana, and items connected to the burglary.
After his apprehension, Karl was detained and accused of multiple criminal charges, including burglary, theft, criminal mischief, possession of a controlled dangerous substance, and various weapons offenses.
Dathan Thompson was arrested at his residence without any issues and was subsequently charged with burglary, theft, and criminal mischief.
In New Jersey, burglary charges are classified as second or third-degree felonies, depending on the severity of the offense. And may result in a maximum prison sentence of ten years if found guilty.
After winning a bout against Ryan Spann in the Contender Series. Karl joined the UFC and remained with the promotion for almost five years.
During his tenure, he compiled a record of 4 wins and 6 losses. However, he was released from the organization in July 2022 after enduring a fourth straight defeat in the octagon.
What are your thoughts regarding this incident? Let us know in the comment section below.