'He is 100% fit': Gareth Southgate doesn't rule out Harry Kane from Denmark clash
Harry Kane has a great chance of participating in England's UEFA Nations League clash with Denmark on Wednesday, that is according to The Three Lions' manager Gareth Southgate.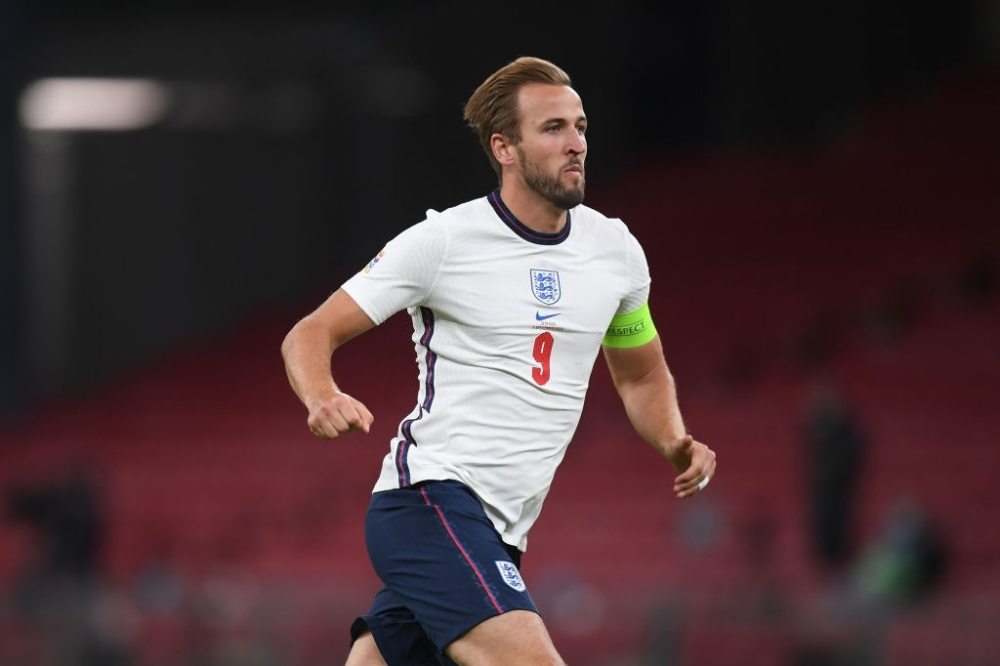 The tactician was asked about Kane's fitness level during an interview with Sky Sports and he provided an update that'd appeal to the fans.
"He's been fully fit since the end of last week just before the last game," Southgate remarked.
"He would've started the last game but hadn't had enough training time really,
"He was obviously fine during the game so he is available,
"I didn't really understand the stories of being run. Where that has come from is certainly not the conversations we've been having and medically it's not affecting us in the camp."
Asked whether Kane is 100% fit to start against Denmark, Southgate replied: "Yeah, absolutely."
"He hasn't had any injury. He was just feeling muscle soreness which can happen to any athlete. But there was no injury at any point,
"We don't risk players. You know, I said this before the camp last week. I've been a player. My priority is always the welfare of players. I've never risked the players,
"Very, very occasional, we've seen a couple of injuries during matches. That's pretty much unavoidable. But we've never lost a player due to an error in terms of our training. We pride ourselves on looking after the players."
England will face Denmark for their second group stage game of the 2020 UEFA Nations League on October 14.
The Three Lions currently sit at the top of League A Group 2 table after recording two victories and a draw from their matches so far.