Henry Cejudo Exclaims Tyson Fury Vs Francis Ngannou should be a whole new sport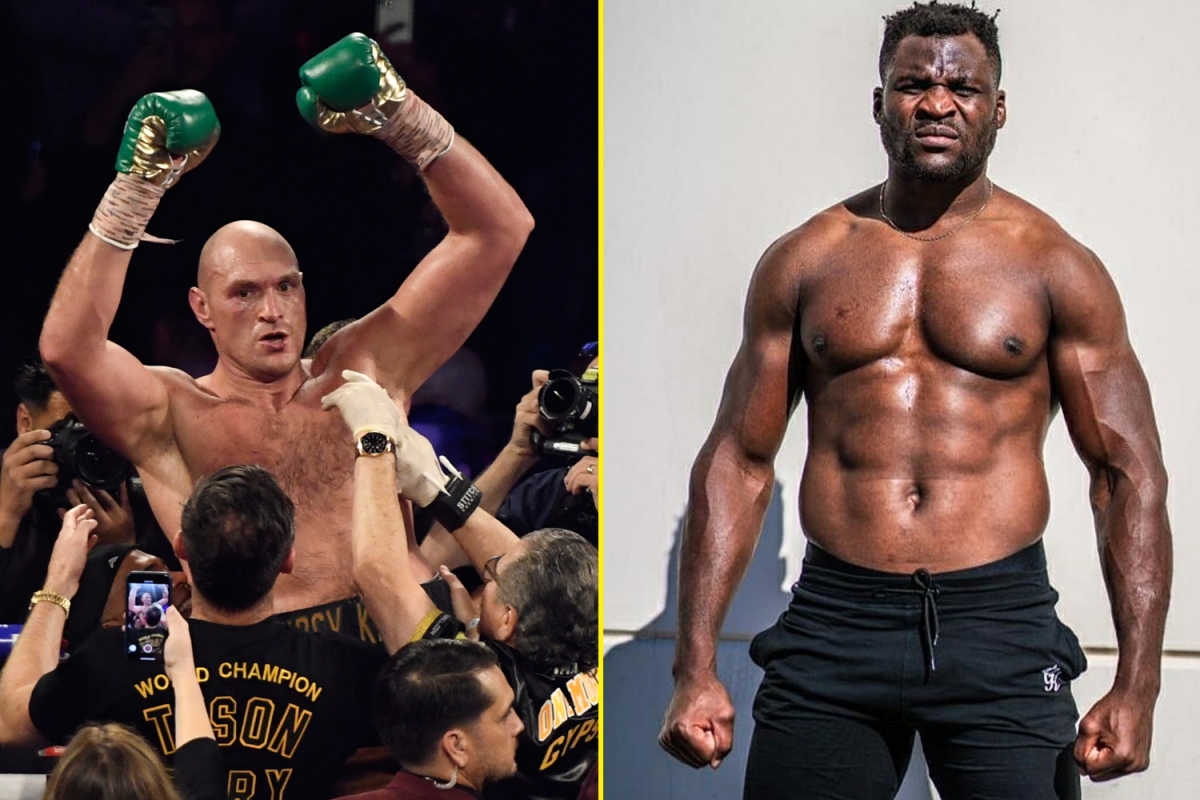 Former two-division UFC champion Henry Cejudo has chimed on the potential "super fight" between Tyson Fury vs Francis Ngannou. Cejudo wants the fight to be a "new sport" with hybrid rules. "Triple C" talked about the fight on his YouTube channel "Triple C & Schmo show".
Henry Cejudo wants the fight between boxing champ Tyson Fury and UFC champ Francis Ngannou to be neither in a ring nor cage, He wants the fighting arena to be inside a "hockey glass" box. According to Cejudo, The fight will only be fair if clinching is allowed
Clinching for an extended period is prohibited in boxing, but allowed in MMA. If the rules were boxing-centric, Fury would have an advantage. Henry also wants special gloves to be introduced in the fight. Cejudo thinks that something in between the heavy boxing gloves and small MMA gloves would make it even for both athletes.
Tyson Fury vs Francis Ngannou could materialize sooner rather than later. After Fury knocked out Dillian Whyte to retain his titles, Ngannou was called out to the ring. They both expressed willingness to fight each other to find out who the real "BMF" on the planet was.
The potential mixed rules were mentioned by Fury. This announcement has got the sporting world talking and speculating about the mega fight. Cejudo says that if this "new sport" fight is made as even as possible, it would sell more than 2 million PPV buys.
Triple C & Schmo further talked about Fury's heavyweight GOAT status and where he ranked amongst the best in history. Cejudo is not convinced of Fury's legacy yet as he wants him to fight Usyk and Joshua.
If Tyson Fury is really done with professional boxing and wants to dwell in mixed-rules celebrity sports, then he may very well face the dangerous Francis Ngannou in this "new sport".