Cristiano Ronaldo, a star for Manchester United and Portugal, is one of football's most accomplished players, having won five Champions League titles, one Euro championship, five Ballon d'Or awards, and lots of other honors.
Apart from being a great athlete, CR7 also plays a key role in inspiring people around the world, let alone the foodballers. Recently, a woman soccer player claimed that she received a national team call-up in Ronaldo style.
How did Cristiano Ronaldo indirectly motivate another soccer player?
Ana Markovic, 22, is a Croatian female soccer player who is currently playing for Swiss club FC Grasshopper but came to the limelight after commenting about Cristiano Ronaldo in recent times.
Ana Maria Markovic was voted as the "World's Most Beautiful Footballer" who asserts that she learned from the Portuguese skipper and as a result, received an international call-up from the Croatia National Women's football team.
Despite expressing her admiration and respect for another superstar, Luca Modric, Ana thinks that she has developed a deep estimation for Cristiano at the international level.
This significant approbation of Markovic met reality when she said, "But my absolute favorite player is Cristiano Ronaldo because he's just so disciplined."
Upon expressing her politeness, Ana Markovic also claimed that Luca Modric is a role model for her, but CR7 has a disciplined mindset, which makes him a proper idol for her.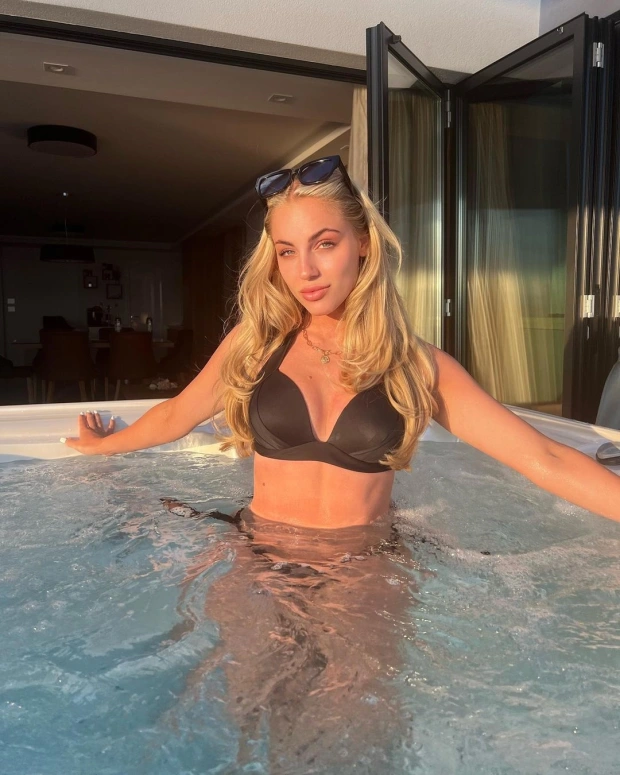 Some media, however, recently specified Ana Markovic as a 'Sexy' soccer player, which she rejected wholeheartedly and said she only prefers to be called the "most beautiful footballer".
Markovic despised this cheap mentality of some soccer correspondents and explained that she only wants to focus on football because of her passion for the sport.
Over the past few months, Markovic has grown a sizable social media fan base, including approximately 650,000 followers on Instagram, which has made her pretty popular in the European club football arena.