In an intriguing comparison, Jake Paul draws parallels between Austin Reaves' ongoing stellar performance and the meteoric rise of Jeremy Lin in 2012.
Paul likens Reaves' current accomplishments to those of Lin during the 2011-2012 NBA season when Lin, playing for the New York Knicks, emerged as a basketball sensation. That year, Lin delivered a string of exceptional performances, earning him the nickname "Linsanity" and catapulting him into the limelight as a fan favorite.
How fairly Austin is justifying Jake Paul's statement?
Austin Reaves, who has been making waves in the NBA lately, appears to be on a similar trajectory as Lin. The comparison posits that Reaves is in the process of conquering the league, much like Lin did nearly a decade ago. Reaves' impressive gameplay and significant contributions to his team have not gone unnoticed, and many are eager to see if he can sustain this high level of performance.
Austin Reaves right now reminds me of 2012 Jeremy Lin. Took over the league.

— Jake Paul (@jakepaul) March 23, 2023
Reaves is currently on fire, especially how he is keeping Lakers' hopes of play-offs with his recent heroic performances in the absence of LeBron James.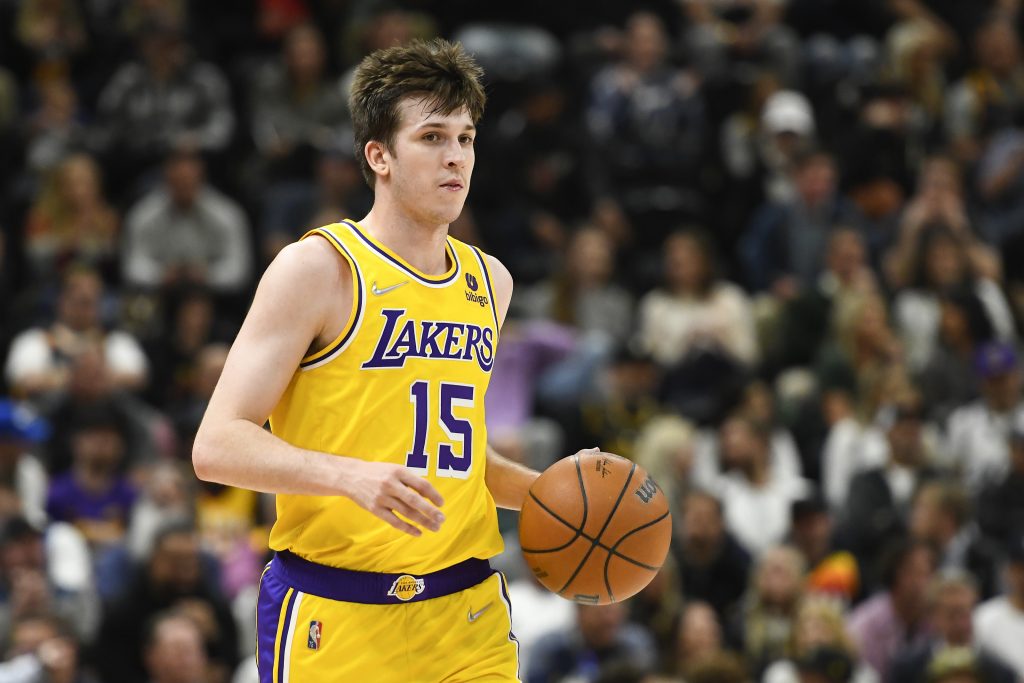 As Reaves continues to rise to prominence, basketball enthusiasts are excited to see how his career will unfold. The comparison with Lin's 2012 season is a testament to Reaves' potential and a recognition of the profound impact he is having on the league. It is worth noting, however, that comparisons can sometimes be misleading or create undue pressure on a young player. The basketball world will be watching closely to see if Reaves can continue to shine without succumbing to such pressures.
Where is Jeremy Lin now?
After the 2011-2012 season, Jeremy Lin's career trajectory changed. He continued to play in the NBA but was unable to maintain the same level of performance that earned him the "Linsanity" moniker. Lin played for several teams, including the Houston Rockets, Los Angeles Lakers, Charlotte Hornets, Brooklyn Nets, and Toronto Raptors. In 2019, Lin won an NBA championship with the Raptors, but his role was more limited compared to his time with the Knicks. Lin eventually left the NBA and is currently playing for the Guangzhou Loong Lions in the Chinese Basketball Association.
Lin's post 2011-2012 career can serve as a lesson to Austin Reaves. The world of professional sports is unforgiving, and maintaining a high level of performance is challenging. Reaves should be aware that the spotlight can fade as quickly as it appeared, and he must remain dedicated to his craft to keep his career on an upward trajectory. With a solid work ethic and a focus on continuous improvement, Reaves has the potential to not only emulate Lin's early success but to sustain it over a longer period.