Jake Paul next fight vs Tommy Fury Date, Time, Location, PPV details Officially Revealed
Jake Paul vs Tommy Fury are set to put their undefeated record on the line as they get ready to square off against each other on 6th August.
Last December, the entire world was awaiting the mouth-watering matchup between Jake Paul and Tommy Fury. Jake has become quite the household name in the boxing arena, surprisingly, as the YouTuber has been able to generate a lot of hype surrounding all his fights. He boasts a record of 5-0, and was set to put that on the line when he was scheduled to fight Tommy Fury.
Besides that, this is the first time Jake Paul will be facing someone who is an out-and-out boxer. This will be a real test for the Youtuber turned boxer as he aims to silence the critics that have doubted his ambitions of becoming a boxing champion. Unfortunately, Fury had to pull out citing injury and other health reasons and Jake had to make do with fighting former UFC champion Tyron Woodley.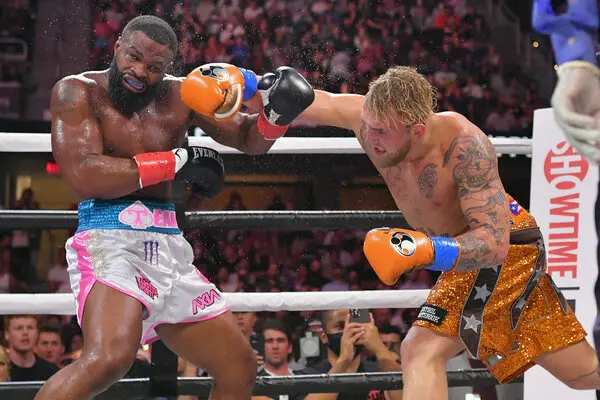 The much anticipated fight was then rescheduled, as Jake announced on Twitter that he would be returning on 13th August. But that announcement was soon changed, as Jake has announced that he will be returning to action no later than 6th August.
The fight is expected to take place somewhere between 9:30 pm to 10:00 pm in the USA, and 3:30 am to 04:00 am in the UK. Ring walks are expected to take place in between these times.
The timing of the fights might fluctuate depending on the duration of the fights in the undercard.
Even though we are awaiting official confirmation, you can book your ticket or mark your calendar as some killer press conferences are coming your way.