Jimmy Garoppolo trade rumor: 49ers Head Coach reveals potential landing spot for the star QB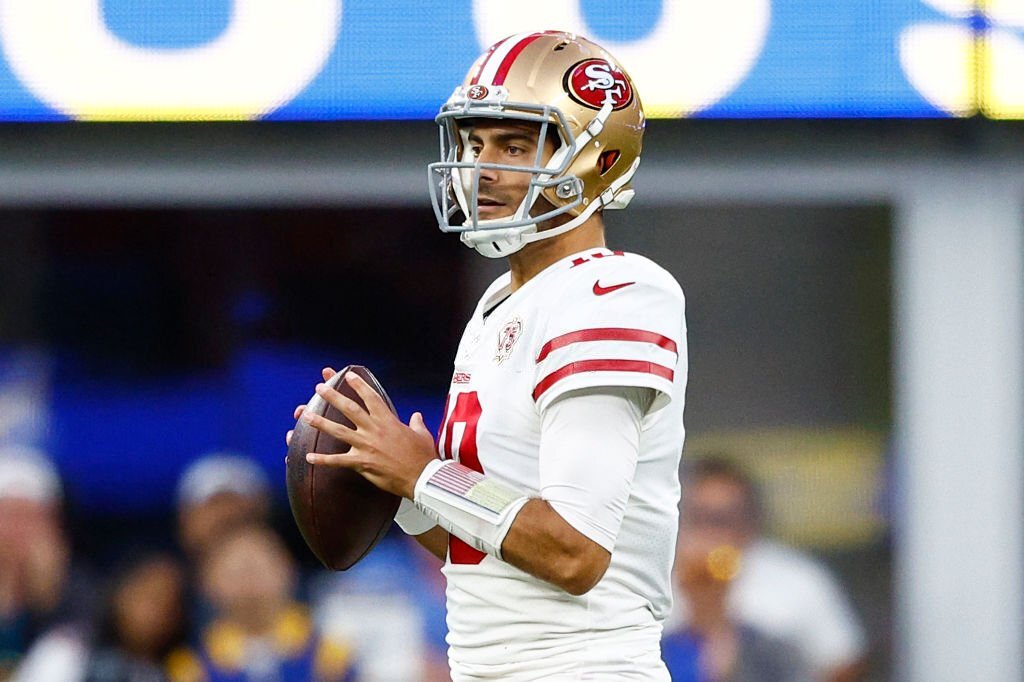 The Jimmy Garoppolo era for the 49ers quarterback may soon come to an end in San Francisco as transfer rumors about him are still circulating. According to one opposing coach, the starting quarterback's change would be the reason for jubilation.
If San Francisco moves Garoppolo and chooses to start Lance, Christmas will come early this year, according to a coach whose club will play the 49ers this season. "That would be like my early Christmas present if they just get rid of Jimmy, so that way he can't play for them, and then make Trey be your guy," the coach said.
49ers head coach Kyle Shanahan tells @timkawakami that Jimmy G could be headed to another team.

What team would Garoppolo fit best with?

Full audio: https://t.co/0qh5xvOFu3 pic.twitter.com/deA3KDSpqN

— The Athletic (@TheAthletic) July 26, 2022
Recent sources claim that Garoppolo's camp has also been given authority to pursue a trade, so if they haven't already, it's likely that discussions will pick up steam from now to Week 1. However, there is one place among the potential stops for the 30-year-old quarterback that makes a lot of sense. A logical place for him to end up is with the Miami Dolphins.
The Seattle Seahawks and Houston Texans have been mentioned as prospective suitors, but the Dolphins are a more recent addition.
First and foremost, Garoppolo would be reuniting with former Niners offensive coordinator and current Dolphins head coach Mike McDaniel, who will be eager to put his own stamp on a retooling team that has had inconsistent results the past two seasons with starting quarterback Tua Tagovailoa.
However, as Angelina Martin of NBC Sports Bay Area noted, a potential Garoppolo trade to Miami has some added advantages as well from an offensive standpoint. "Garoppolo's accomplishments don't hurt compared to Tagovailoa, with a 33-14 record as a starter and recent appearances in the NFC Championship Game and Super Bowl under his belt."
"Plus, Miami's offseason additions of Tyreek Hill, Chase Edmonds and Terron Armstead have created an offense primed for a veteran who's very familiar with McDaniel's scheme to step in and take the reins."