Lando Norris shuns obscene helmet design for Belgian GP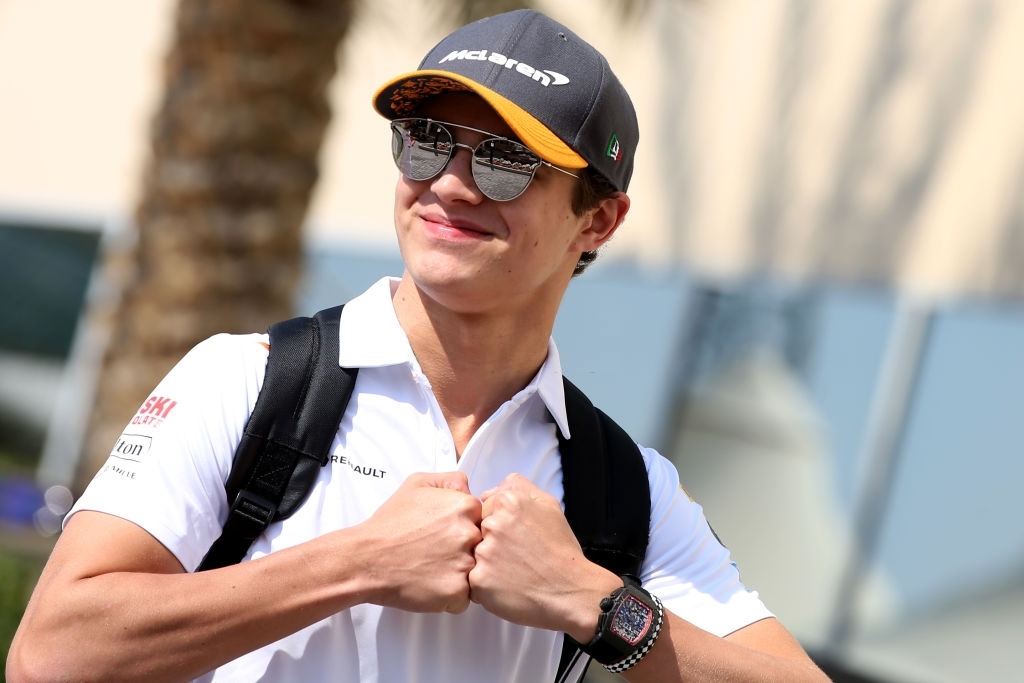 The McLaren racer Lando Norris proposes to not wear the helmet that was designed especially for this weekend at Spa Francorchamps inventing the fact that it could be a topic for some political significance.
The Belgian-Britton was recognized to have to showcase his new helmet on 28 August 2020 at the grid. The helmet had a layout of the print of the flag of the Flemish region and a lion of black color on the base color of yellow.
The 20-year-old racer explained he had no idea about the political implication about the symbol of the black lion which he discovered latest that it is a symbol of recognition for a Belgium political party. He also clarifies the reason for him to choose the helmet which was to pay tribute and respect to his maternal grandparents whose impression was also imprinted on the helmet.
Lando Norris remarked on this context, "I wanted a helmet design this weekend to pay tribute to my Belgian roots and my family, in particular my grandparents whose picture I put on the back," Norris explained. I wasn't aware of the connotations around the use of this particular motif when I designed the helmet but as soon as I was, it was clear that it was inappropriate to continue using it."
After he had the knowledge of this entire fact he was bent on making to prove the fact of his innocence and oblivion on the political details which led him to ban the helmet from wearing further. He cleared out the tangle that was created amidst all this stating, "The helmet was never intended to be a political statement, for me personally it was simply a cool design that paid tribute to a part of my heritage. However, I never want to cause division or offense and I understand that using the helmet would have offended many people in Belgium. With that in mind, I've decided to go back to my standard helmet."
Norris considers this round of the championship as a second home race because of his relations with the country. in his confidence, he said," "I'm 50% from the UK, 50% from Belgium; We used to come here all the time for Christmas and Easter and many occasions. Everyone from my mum's side lives out here and has come to all of the races that I've done in Belgium since karting."