Lewis Hamilton doesn't plan to withdraw from races for BLM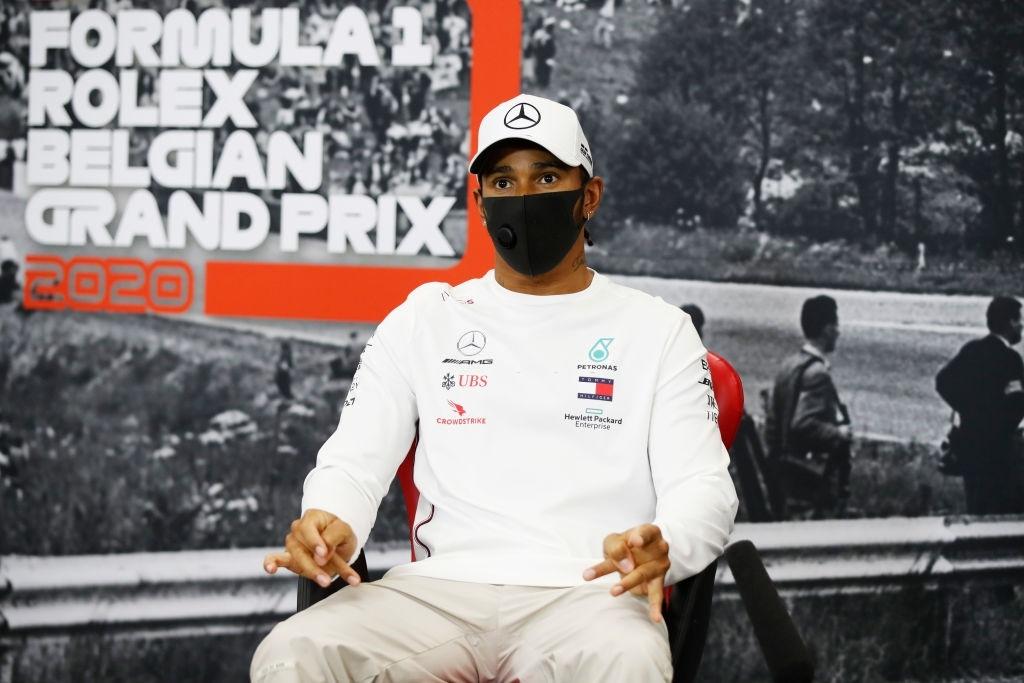 Lewis Hamilton is all in support for the sportsman who has had the courage to resign and waive off from the certain sports but also is firm about the fact that there won't be any such resemblance to the earlier incidents in the upcoming weekend race at the Spa Francorchamps, Belgian Grand Prix.
There are genres of sports that had to postpone their events and tournaments after the tragic incident of harassing and hitting the black man named Jacob Blake by police on Sunday who goes by the identity of Wisconsin, which led the number of a sportsman to walk out of their scheduled game voicing their protest for it.
Lewis Hamilton who has been an active member of F1 to take their agenda of All lives matter movement is in all support to this. This has been out in the air later to the earlier dreadful incident where George Floyd a black man was tortured and then shot dead.
Lewis Hamilton's Perspective
The "Billion Dollar Man" aka Lewis Hamilton expressed, "I think it's incredible what many out there in the States are doing with their sports, all the way down to the people that are hosting and commentators, for example, so many people are standing with the players and really pushing for change, It's a shame that's what's needed over there in order to get a reaction, but that is in America and I don't know if me doing it here will particularly have any effect — we are in Belgium, we are not in the United States. I don't know how us not doing the race, it would still go on, that's the thing, but as I said, I'll try and speak to Formula One to see what else we can do to continue to raise awareness, continue to help push. Naturally, as a sport, I think we all need to be aligned and we all need to support one another, even though it is a different sport."
"There needs to be change and it's going to take all of these great athletes and people coming together to really push and force for change."

Lewis Hamilton speaks passionately about the impact of the player-led boycotts in US sport.#SkyF1 | #F1 | #BelgianGP

— Sky Sports F1 (@SkySportsF1) August 27, 2020
He also said he would further stand along with all his brothers in solidarity, irrelevant to the genre of sports they are in. It has been witnessed earlier as well that Lewis Hamilton has many roles to play in regards to voicing for justice of black lives who reside in the United States and elsewhere.
The Scuderia Ferrari racer Sebastian Vettel has a role to play as well, it was seen earlier as well that Vettel was not pleased with the motion of the Formula One's agenda of all lives matter. He in all respect to Lewis Hamilton's view and beliefs affirmed that he is all in agreement with whatever the fellow competitor said earlier.
Stating that though he would love to stand with all the sportsmen he would be in disagreement with their method of protesting by abandoning their respective scheduled sport.
He notified, "We  said in the strong message during the first event after such a difficult time for everyone, our feeling was very clear that we want to continue sending that message, It's probably one of those things that don't go away overnight and we felt very strongly about it and wanted to continue."
Vettel's Perspective
The German racer, Sebastian Vettel believes though many racers have not kneeled, their unification in the movement is important. He further clarified, saying, "Now, if you ask how long we are going to continue, there is no answer on that, obviously it is important to us to keep sending the message and stand for that, I think that is what we will continue to do."
He being pretty obvious to the fact mentioned as he said, "But hopefully everybody that's tuned in and sees it gets the point and gets the message and takes a little bit off for the next steps he is facing in life."
He conveys that showing condolences and supports being on spotlight among the crowd is easy and that's not what matters, something that really matters is how the person is when they are off the spotlight with no people around and so much attention towards their helpful attitude because that is all humanity is about. Claiming it's genuine for them as well "being in a spotlight a certain amount during a weekend, but also valid for everyone else."