Wolff claims that the biggest transition that F1 has ever seen is about to come after the Concorde Agreement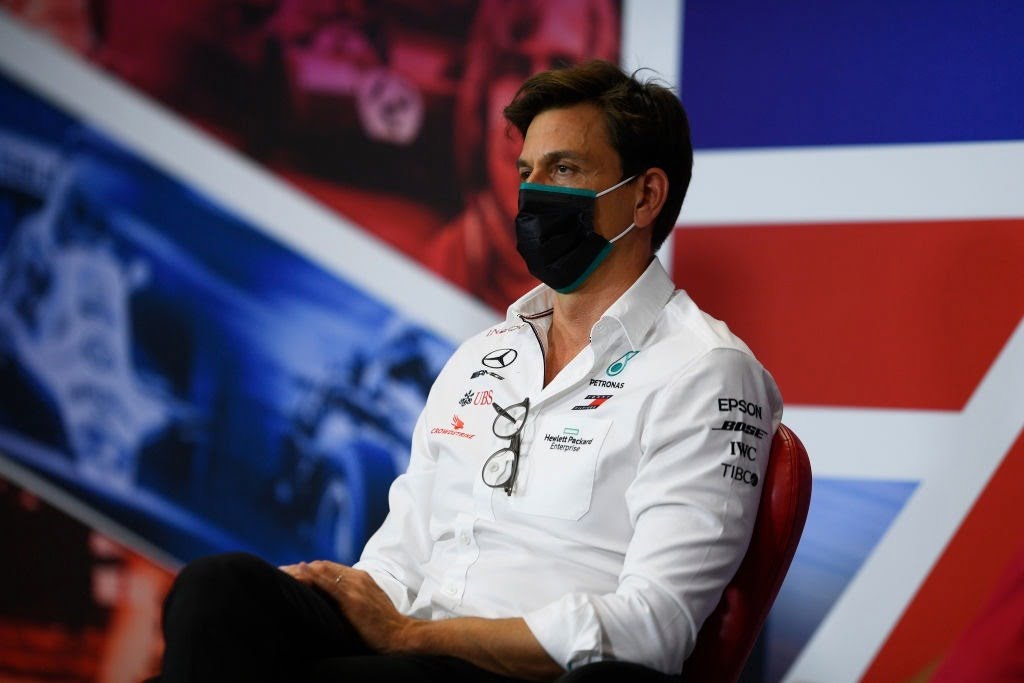 Toto Wolff, the team principal of Mercedes, stated regarding the Concorde Agreement that was mentioned in the 70th Anniversary Grand Prix at Silverstone and has been finally signed by the team following the strict deadline, will lead to a massive metamorphosis in Formula One history so far, noting it to be the "biggest transition Formula One has ever seen".
The 'Biggest Transition' indeed
With a formal deadline that was set prior this year, the revised Concorde Agreement was signed by all ten teams in Formula One and came to action from early August 2020. This new treaty ought to bind all teams together, registered in the F1 racing list till the year of 2025. The new agreement would also look into the formal strategies, and the money-oriented plus profit-oriented arenas between the F1 registered teams, FIA, and F1; assuring an equitable honest percentage of the monetary award signed for all. It has a new set of rules and regulations regarding the budget cap and the modern upgraded technological systems.
After bringing up a number of points that were disadvantageous for the team, and revising few areas, Mercedes was among the last team who signed the pact, with a lot of discontentment towards it. The Mercedes team principal asserted that this new Concorde Agreement that will come to term from 2021-2025 is supposedly going to bring the "biggest transition Formula One has ever seen" in the entire timeline yet.
Wolff's View on Concorde Agreement
Wolff mentioned that his team Mercedes has always been keen to stay in the Formula One racing list hence, the agreement was not of any means for them, in that regard to binding them in the tracks, without the contract, they would have been more than willing to stay. He started, "We have always said that we wanted to stay in Formula One, so the agreement was not necessarily all the surprising, but we are happy that we could bring the negotiations to a positive conclusion. We are committed to our sport and we're looking forward to the upcoming years which will see the biggest transition Formula One has ever seen. This will reward agile, open-minded teams who can adapt successfully to the demands of the new rules."
At a press conference in the earlier weekend race in Barcelona, Toto Wolff conveyed his discontent and showed dissatisfaction towards competitor team chiefs, who failed to raise their voice for the wrong policies that were being penned and approved by all; letting Mercedes be the victim of the new arrangement, making the situation all unsettling. However, with no escape from the contract, Wolff had to sign it with great displeasure.
Wolff announced, "I don't think that the teams will ever be united, everybody's tried to achieve some little deals outside, there's a blame culture in the media, so we've decided to move forward with Liberty. I've had some very constructive discussions with Chase over the last weekend and most of the clarifications that we wanted to achieve have been discussed and I feel that we are in a good point to sign the Concorde Agreement and move on."
Chase Carey's Assumption
Chase Carey the Formula One CEO and chief is assured of the fact that this agreement will be unbiased in nature and will finally bring an end to the gap that was built between the start and finish of the circuit, stating, "All our fans want to see closer racing, wheel to wheel action and every team having a chance to get on the podium, the new Concorde Agreement, in conjunction with the regulations for 2022, will put in place the foundations to make this a reality and create an environment that is both financially fairer and closes the gaps between the teams on the racetrack."