Raiders bench Derek Carr for the best of both sides, what could be QB's 2023 landing spots?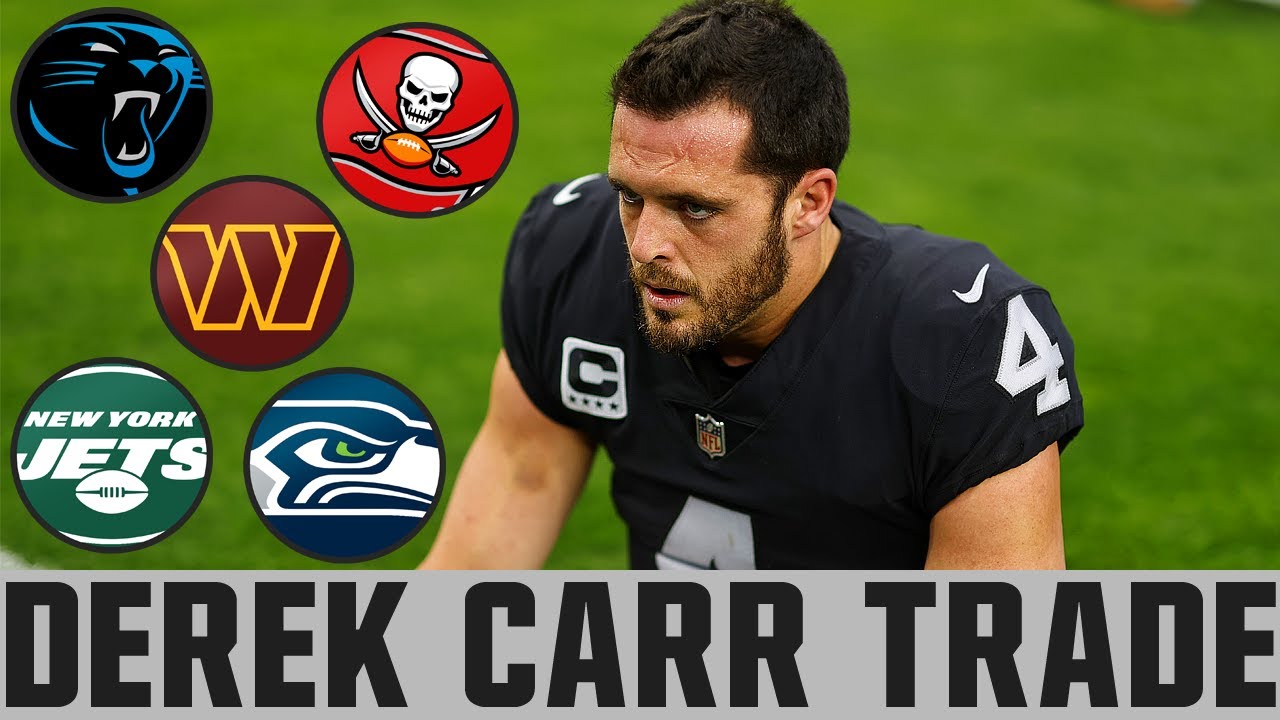 The Las Vegas Raiders are not having the best season this year- after a promising start to the tournament with two consecutive wins, the Raiders only managed to win six games out of their fifteen encounters. Among these six victories, four came at home.
With only two games remaining, the team has decided to bench its quarterback Derek Carr and bring in Jarrett Stidham against the San Francisco 49ers. Carr did not appear in Wednesday's practice session, and after being a bit distant from the team, rumors are circulating regarding him, raising questions about whether the player is thinking of landing elsewhere.
What are some possible landing spots for Carr?
Derek Carr is an incredible QB; any team thinking clearly would want the player on their side, as Carr has broken nearly all the passing records in franchise history. However, most teams this season had their QBs in fine touch with few exceptions.
Among those exceptions are the New York Jets, who also hasn't had the best of seasons, winning only seven games with their regular quarterback Zach Wilson being benched; they had to rely on their plan "B"- Mike White.
Moreover, the Jets would be a competitive side and a contender for the Superbowl next season with Carr on the team.
Furthermore, New Orleans Saints have the same number of victories as the Raiders. The team is struggling with injury issues, and their temporary QB Andy Dalton is expected to become a free agent after this season, clearing the gate for Derek to make a clean entrance.
The Carolina Panthers and the Tampa Bay Buccaneers are two other possible landing spots for Derek. Although the Panthers need a permanent QB, people would be questioning the chances of Derek landing in the Buccaneers' camp as the GOAT of the NFL- Tom Brady is in the team.
However, fans must realize that Brady is not getting young, and the team cannot rely on players like Blaine Gabbert or Kyle Trask. Therefore, they must look deeper and discover Carr with his tremendous talent to score and bring victories.
Which team is the perfect fit for Carr? Will he leave his gigantic contract of $121.5 million with a yearly salary of $32.9 million? Express your opinion in the comments below, and stay tuned for more updates!